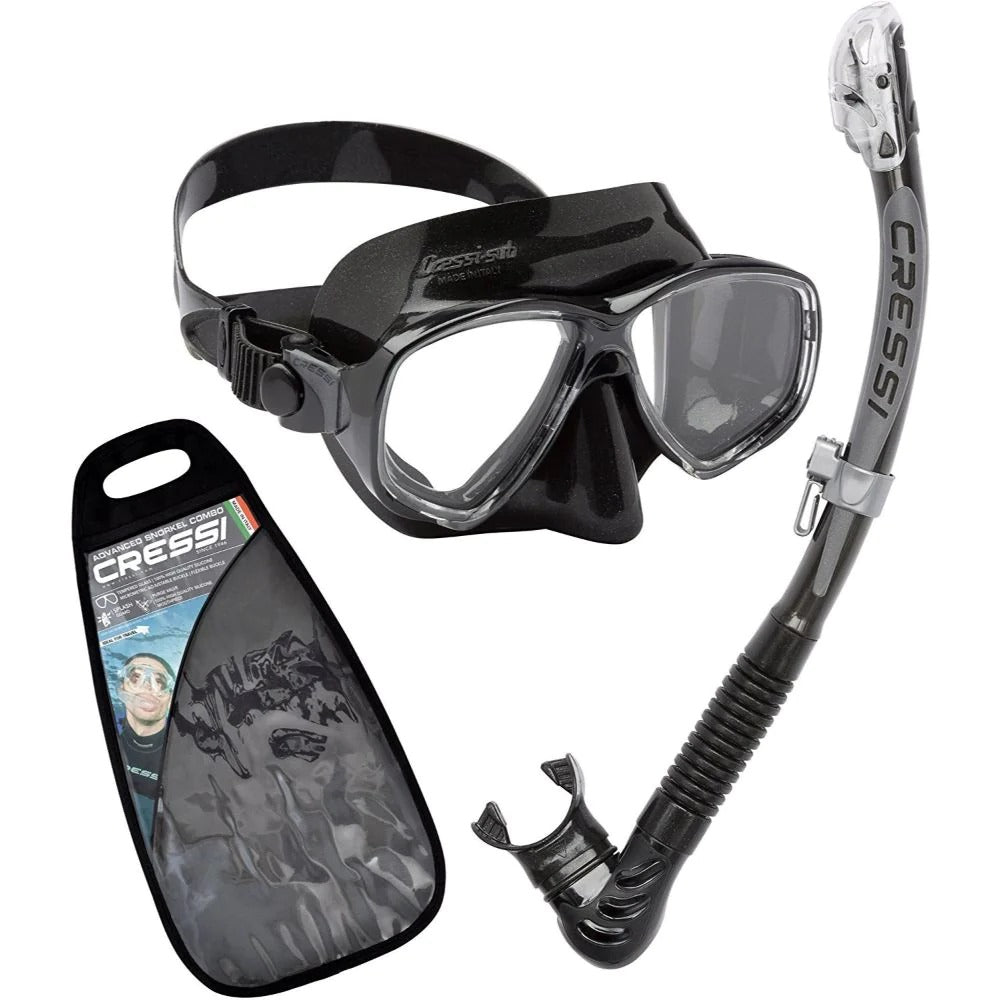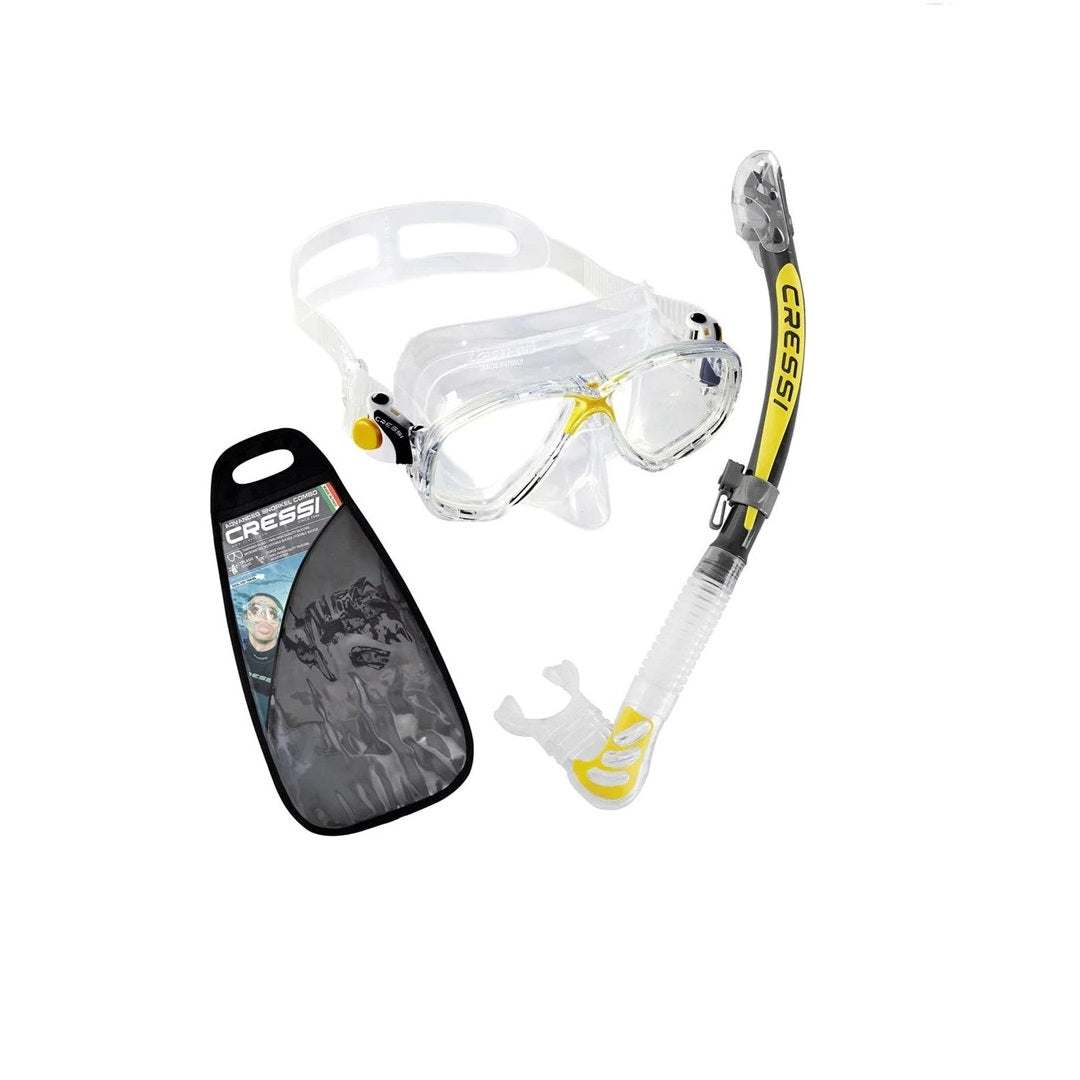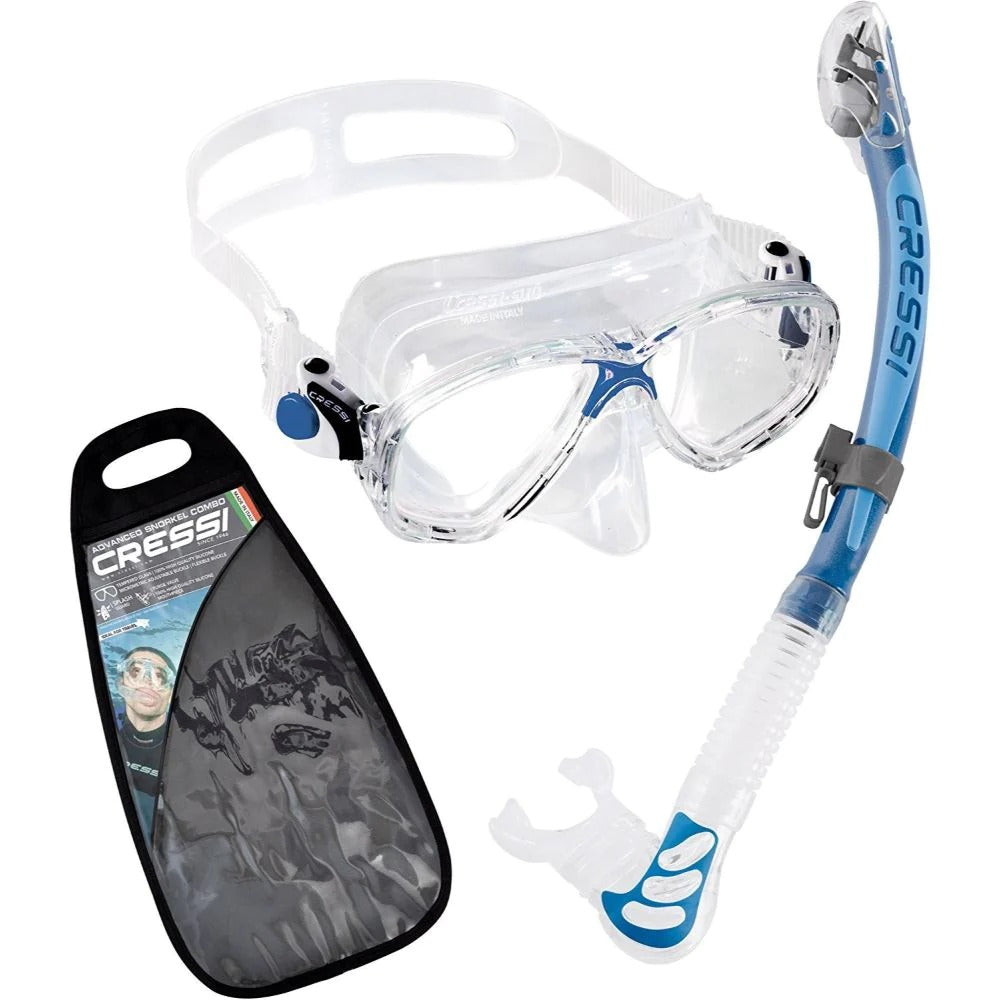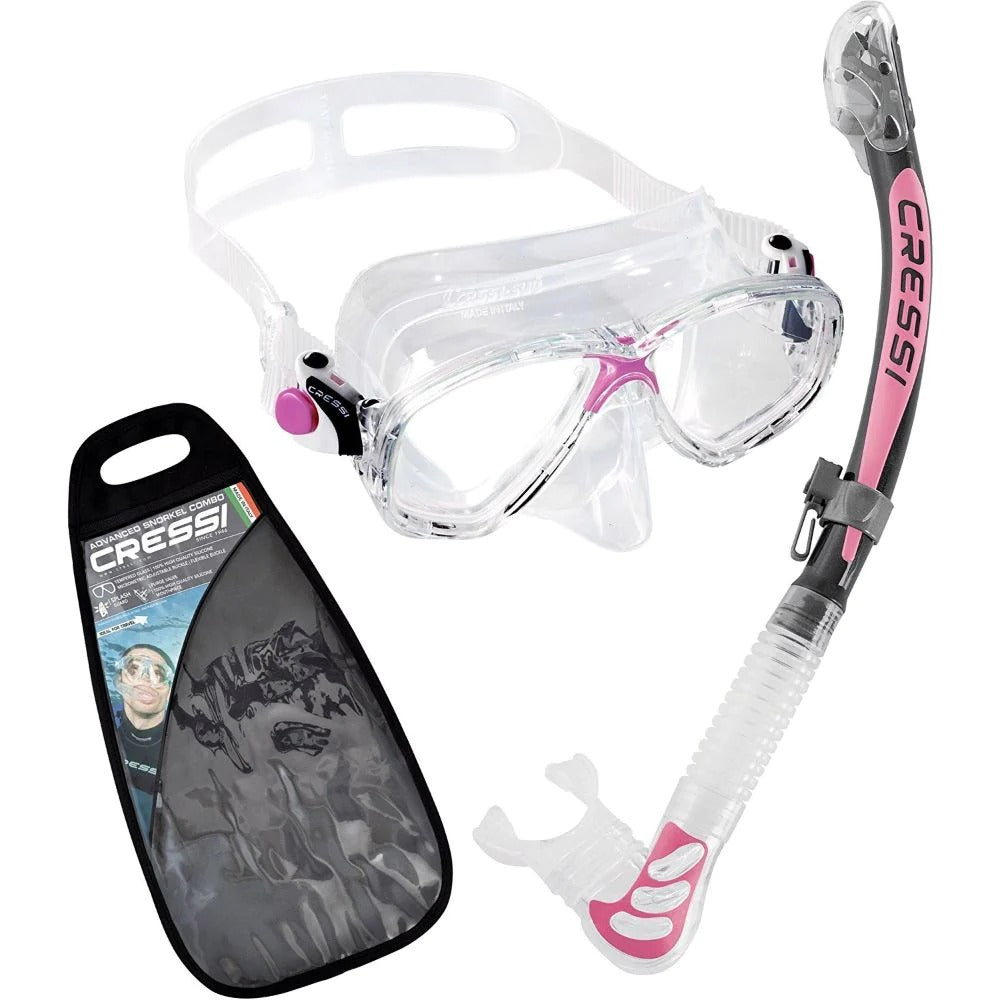 Marea Mask & Dry Snorkel Set
Cressi Marea and Dry Snorkel Combo Set with Carry Bag. A mask particularly suitable for free diving and snorkeling, but just as appropriate for use in scuba diving. It has separate lenses, a skirt edge that adapts to most faces and a small inner volume, perfect for free-divers. It is made from soft transparent silicone and comes with strong rapid action buckles to adjust the strap.

Diving standard tempered glass lenses for safety.

Silicone mask skirt to provide a comfortable seal.

Easy adjust silicone mask strap.

Ultra Dry Snorkel features Float Valve System.

Streamlined Design To Reduce Drag.

Lower Corrugated section for improved snorkel positioning.

Angled Mouthpiece To Reduce Jaw Fatigue Soft, hypoallergenic silicone mouthpiece for added comfort.

Low purge valve makes clearing the snorkel of any water easier.