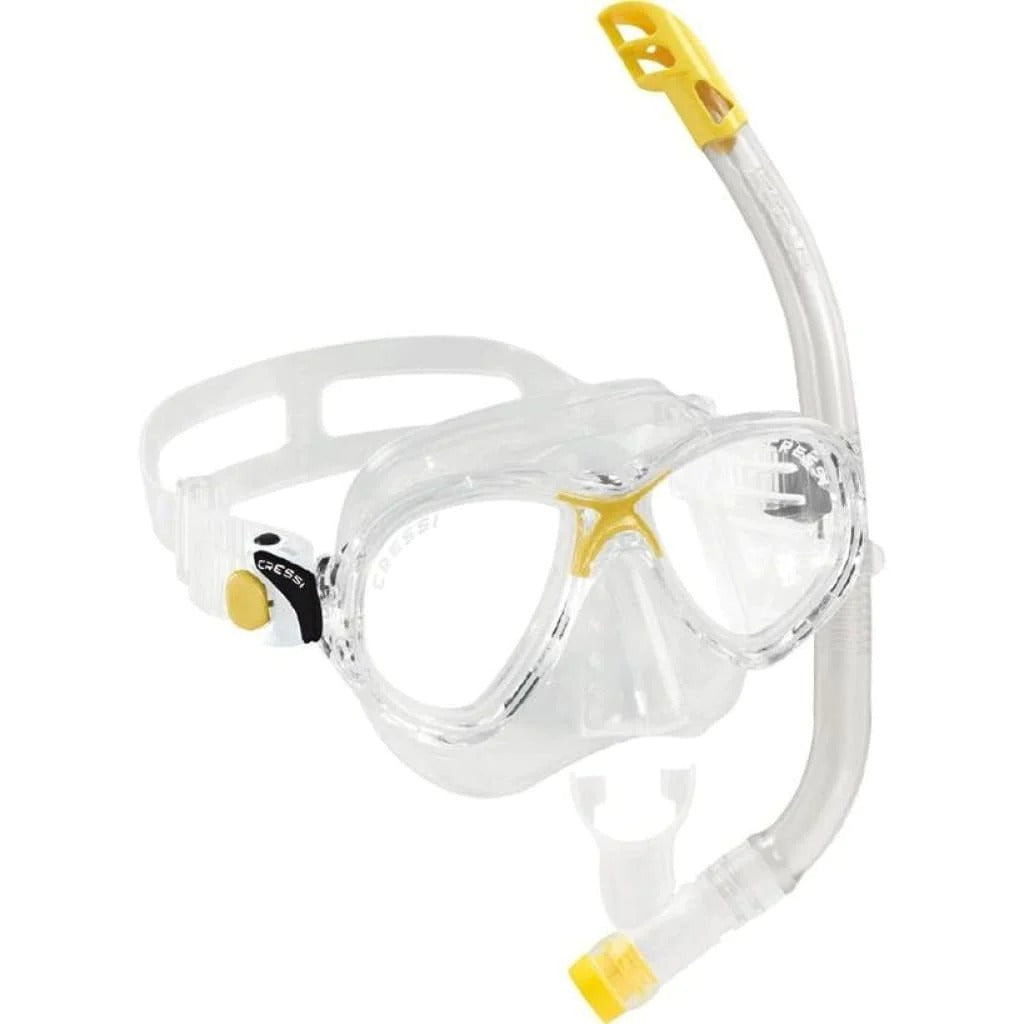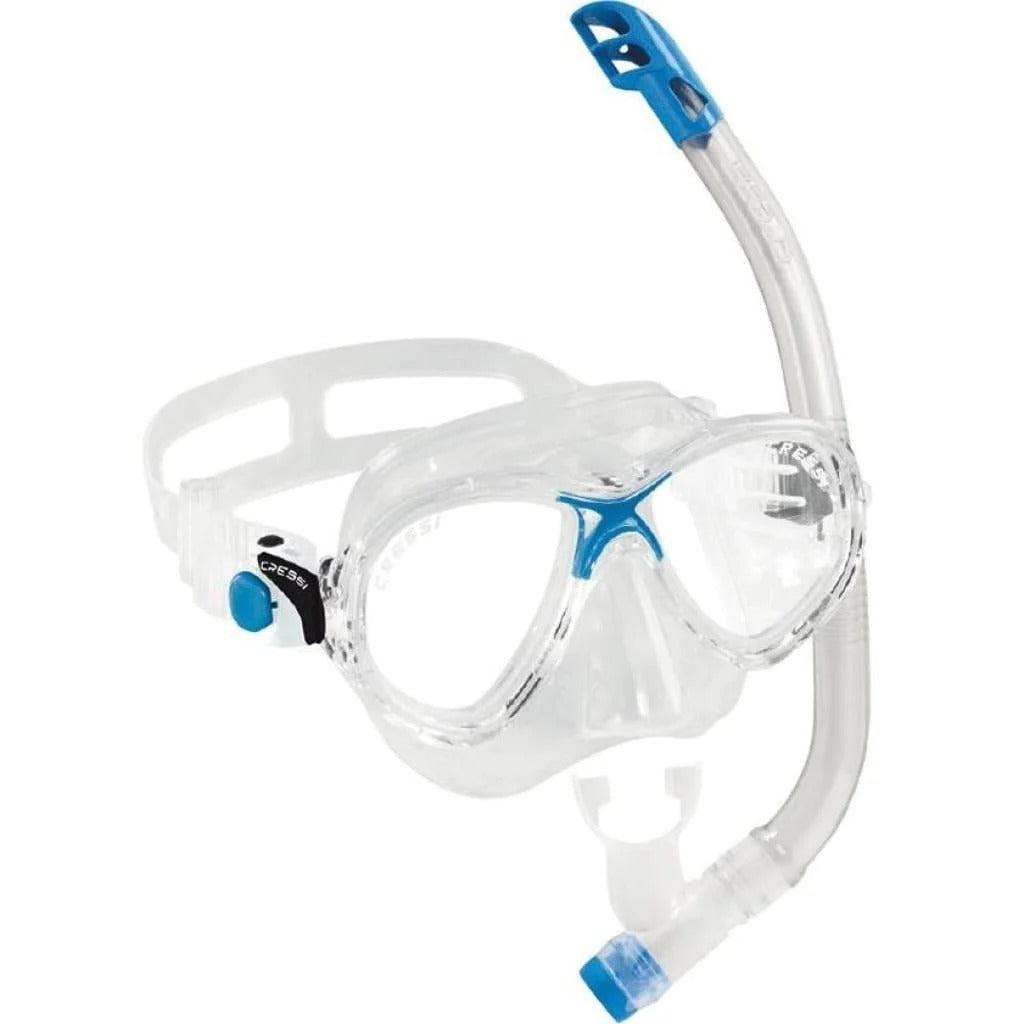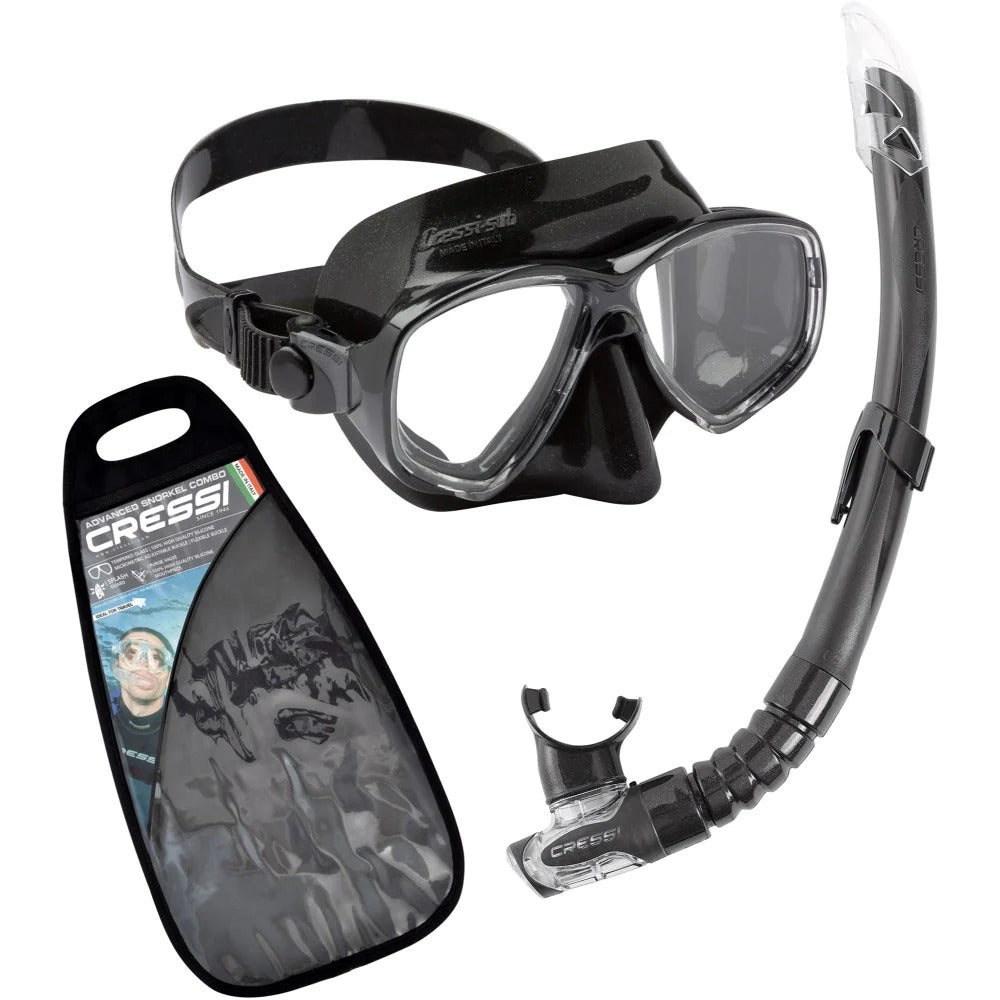 Marea VIP & Gamma Snorkel Set
Cressi Marea VIP Clear Silicone Dive Mask with Gamma Snorkel in 1 Package, Carrying Bag Included. The Marea VIP Snorkel set is the perfect solution for average snorkelers and scuba divers.

Marea Dive Mask :- 100% polyvalent mask perfect for apnea, snorkeling and diving. Really resistant and polyvalent (skirt with adaptable percentage of more than 85%). The frame's design has been minimized through thicknesses and the glasses have been lightly angulated to improve the vertical and horizontal visibility. Completely pivoting tilting belts in all directions with 100% flexible anchorage. Liquid transparent silicone strap and skirt.

Gamma Snorkel :- High range tube especially studied for getting the perfect anatomy with regard to divers with a progressive completely round profile. Superior deflector that reduces accidental water entrance due to the waves, with design studied to avoid damaging the air entrance. It's a very flexible transparent polyurethane tube. Really comfortable nozzle that combines three different thicknesses to favor its auto orientation and free from tensions the user's jaw. Side discharge bucket and discharge valve with silicone elliptical diaphragm protected to avoid sand entrance. The assembly nozzle / tube is particularly safe before a possible accidental separation. It's polyvalent so it can be used both on the left and on the right sides of the face. A clamp is hold to a transparent tube of easy insertion and it's really safe.