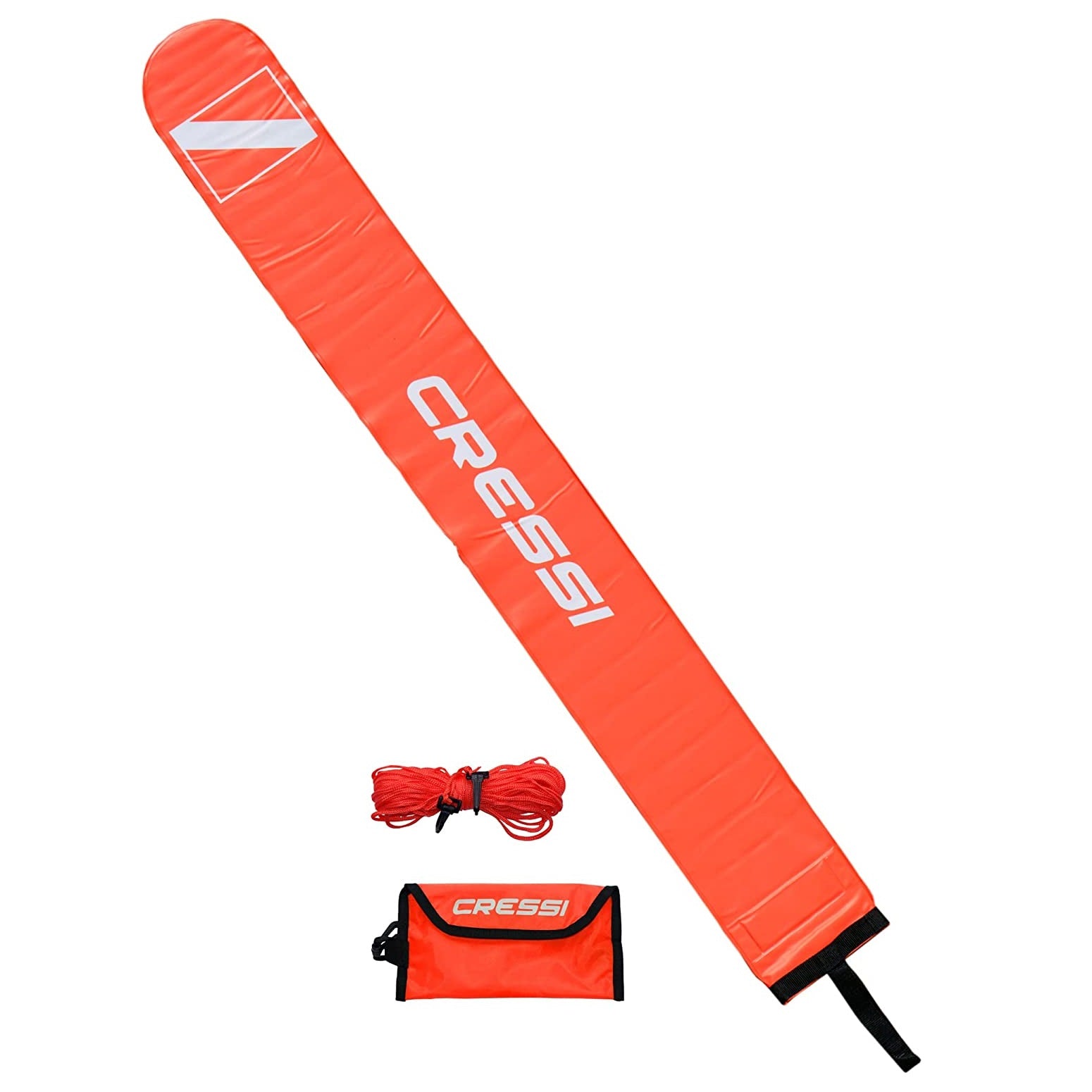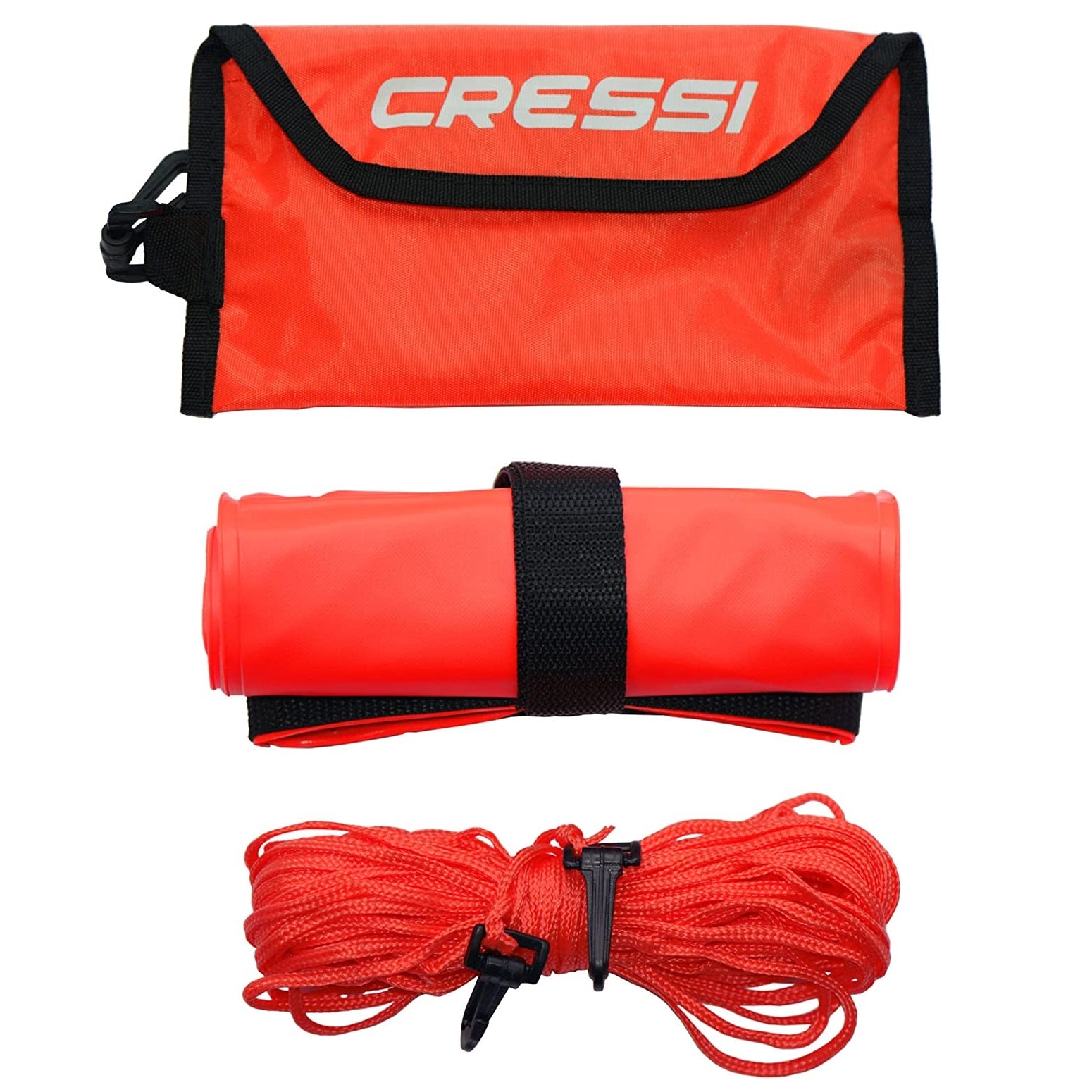 Marker Buoy
Professional balloon especially resistant due to its nylon resin-coated composition with inside polyurethane injection.

It goes rolled over itself with rubber band closing and has three inflating systems: through the regulator from the inferior area, with the mouth or connecting a hose of wetsuit or jacket *.

Lead base to maintain verticality.

Inside thermo welded "duck bill" to avoid accidental emptying of the balloon on surface in case of bad weather.

Great visibility due to its fluorescent red color.

It incorporates insertion to fix a chemical or stroboscopic light on the superior part and reflective band.

Overpressure valve and quick emptying with handle.

DIR snap hook.

120 cm length.

The connection stem has automatic release to avoid that the balloon could drag the diver to the surface.