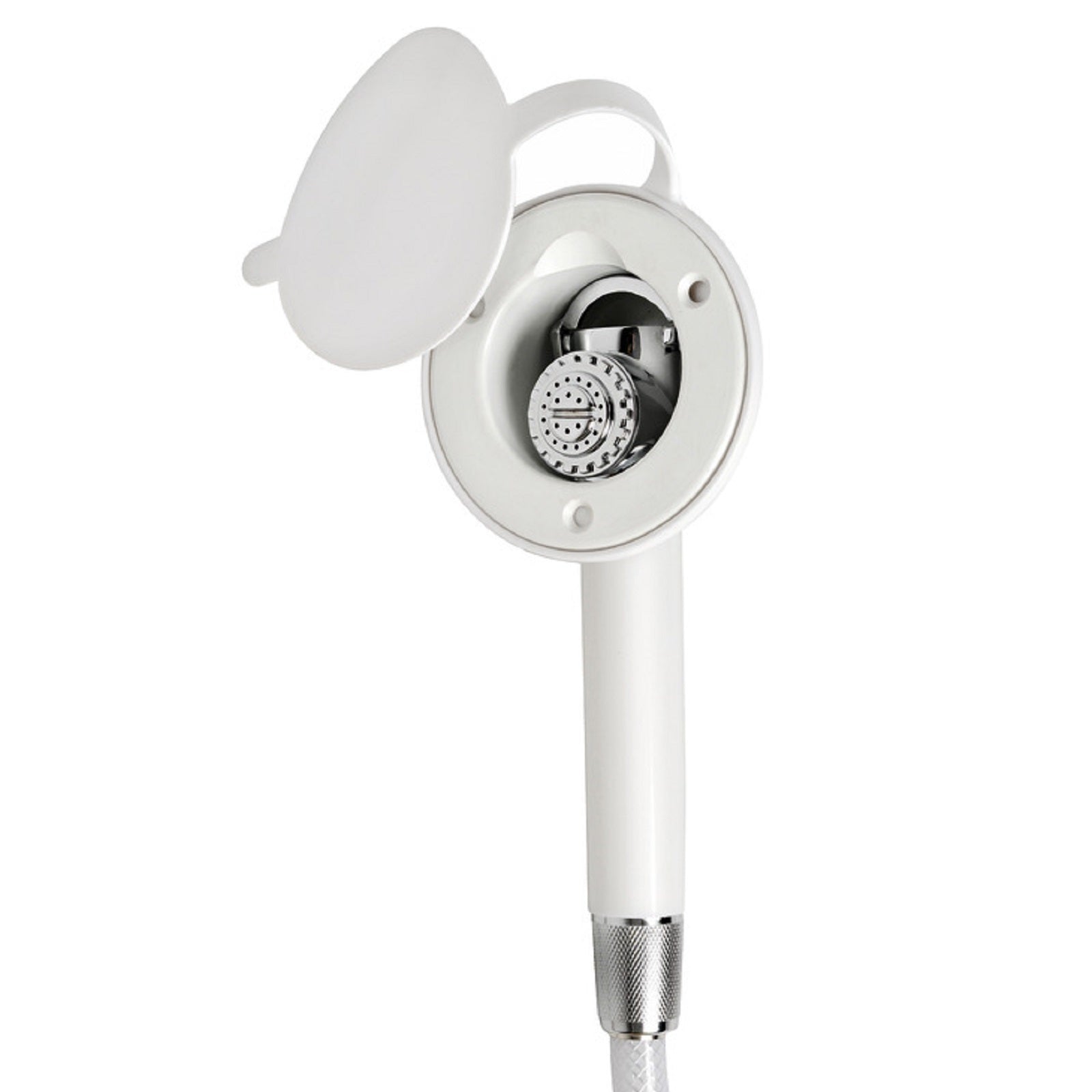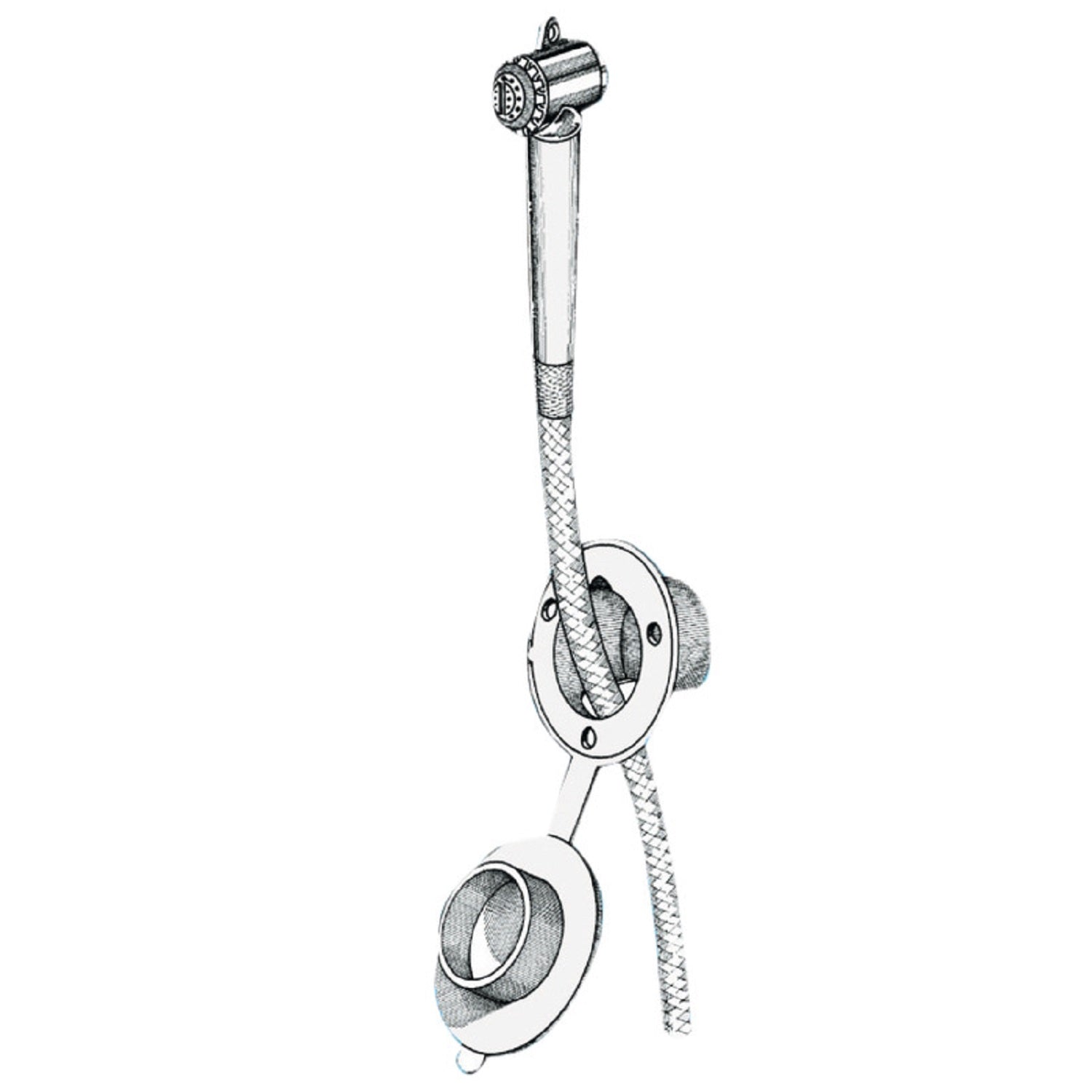 Mizar Wall Push Button Shower
Push button shower white finish PVC hose 2.5 and 4 m Wall mounting.

Made of chromed brass, fitted with flush-mount UV-resistant ASA bracket, supplied with white PVC watertight cover. 45-mm internal overhang.

Recess :  54 mm.
Outer dimensions :  84 mm.
Hose : 2.5 m. PVC, 4 m. PVC.