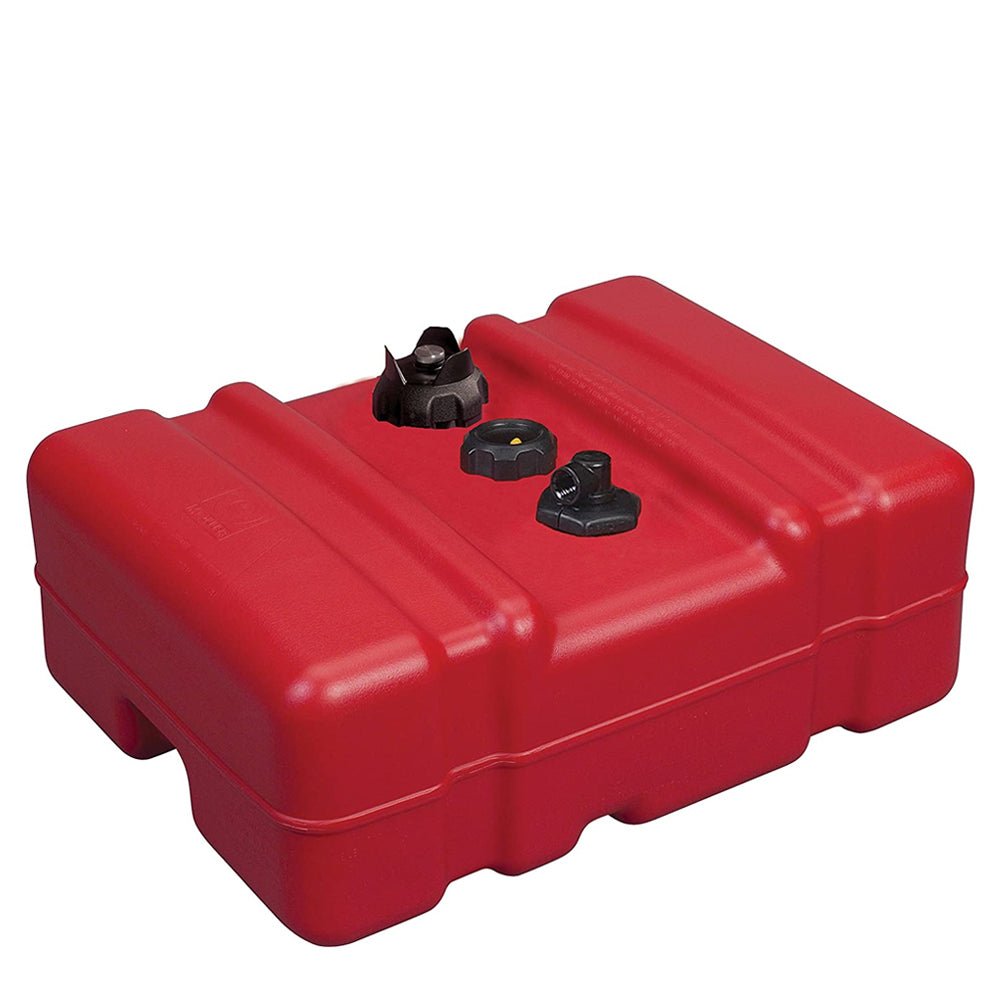 Moeller 12 Gallon Portable Fuel Tank
Moeller 12 Gallon Topside Fuel Tanks are constructed from marine-grade polyethylene with ultra-violet inhibitors. Moeller fuel tanks are durable, easy to stow and will not rust or corrode. The fuel withdrawal gauge assembly features a 90 degree elbow design for easy installation of fuel connectors. Includes a reliable and easy to read gauge with a glass lens.

Low Perm Certified. 

Manufactured from high-density multi-layer polyethylene with ultraviolet inhibitors. 

Advanced manufacturing techniques provide the highest quality product components available. 

Meet the new "low permeation" standards in place by the EPA/CARB regulations.

All portable tanks 12 gallon and under meet current USCG and ABYC Standards.

Include EPA compliant 2-stage "Click when closed" fuel cap.

Dimension : 24.51" L X 17.76" W X 10.41" H. Capacity 12 Gallon Low / 45 Litre.