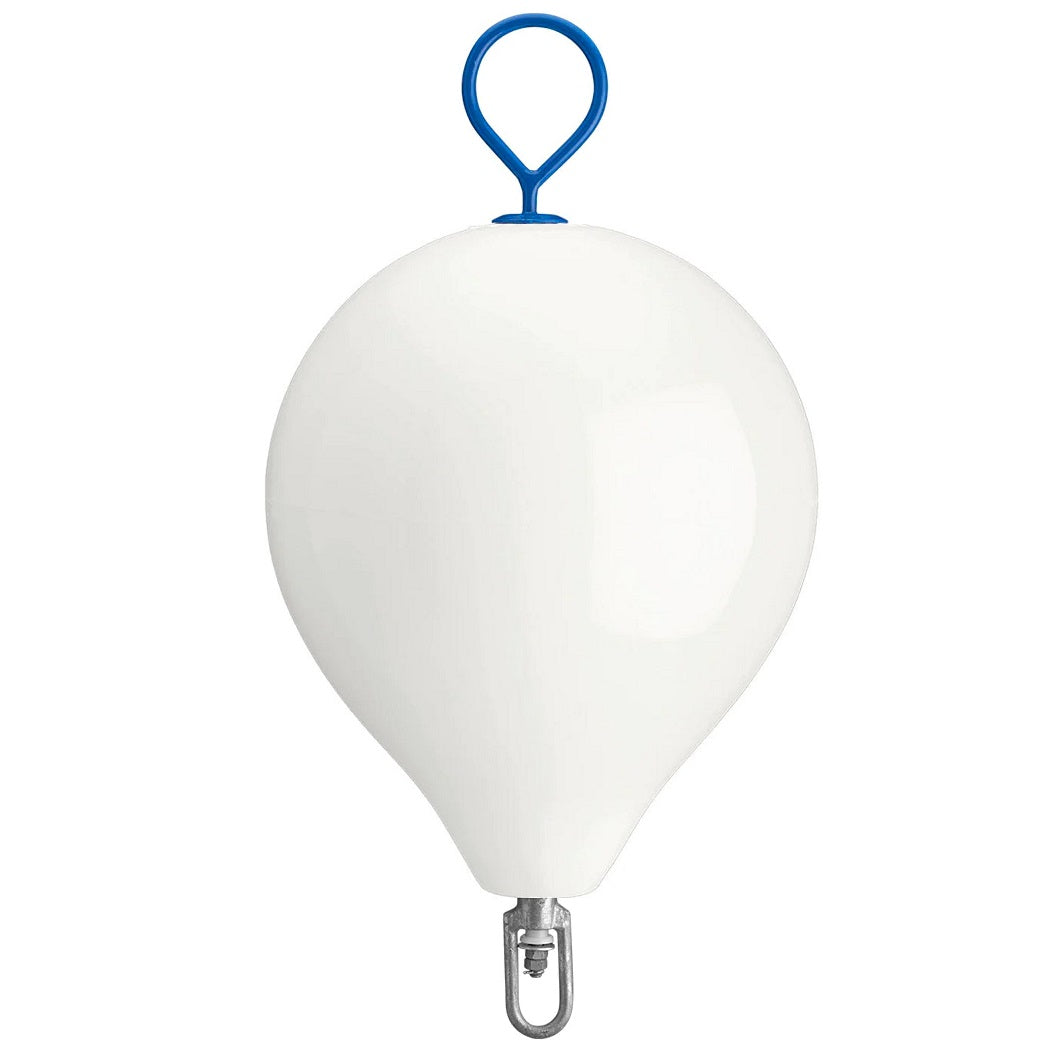 Mooring Buoy CM-3
The CM Series Mooring Buoy has been designed to provide the ultimate in strength, durability and boat protection, giving increased security to any mooring. We make from durable stainless steel. To provide strength and security, each version features a 1/2-inch central rod, a large eye (4-3/8 inch diameter), and a swivel (1-1/2 inch wide). The CM-Series is a long tested standard in mooring buoy design and is prefered by many boaters worldwide. Color white with a blue stripe.

CM Series Features : 

  Mooring Iron made with stainless steel.

  Large reinforced 4-3/8" eye and 1-1/2" swivel.

  Soft vinyl surface protects boat finishes.

  Polyform's unique vinyl valve seals securely.

  Even wall thickness for maximum strength and durability.

  Limited three year warranty.

Size :  17" (Diameter)  x 22" (Length).
Eye Diameter :  0.625".
Circumference :  53.4". 
Volume :  11.8 gal.
Height w/Iron :  35".Max. Chain Weight : 

 

74 lbs.