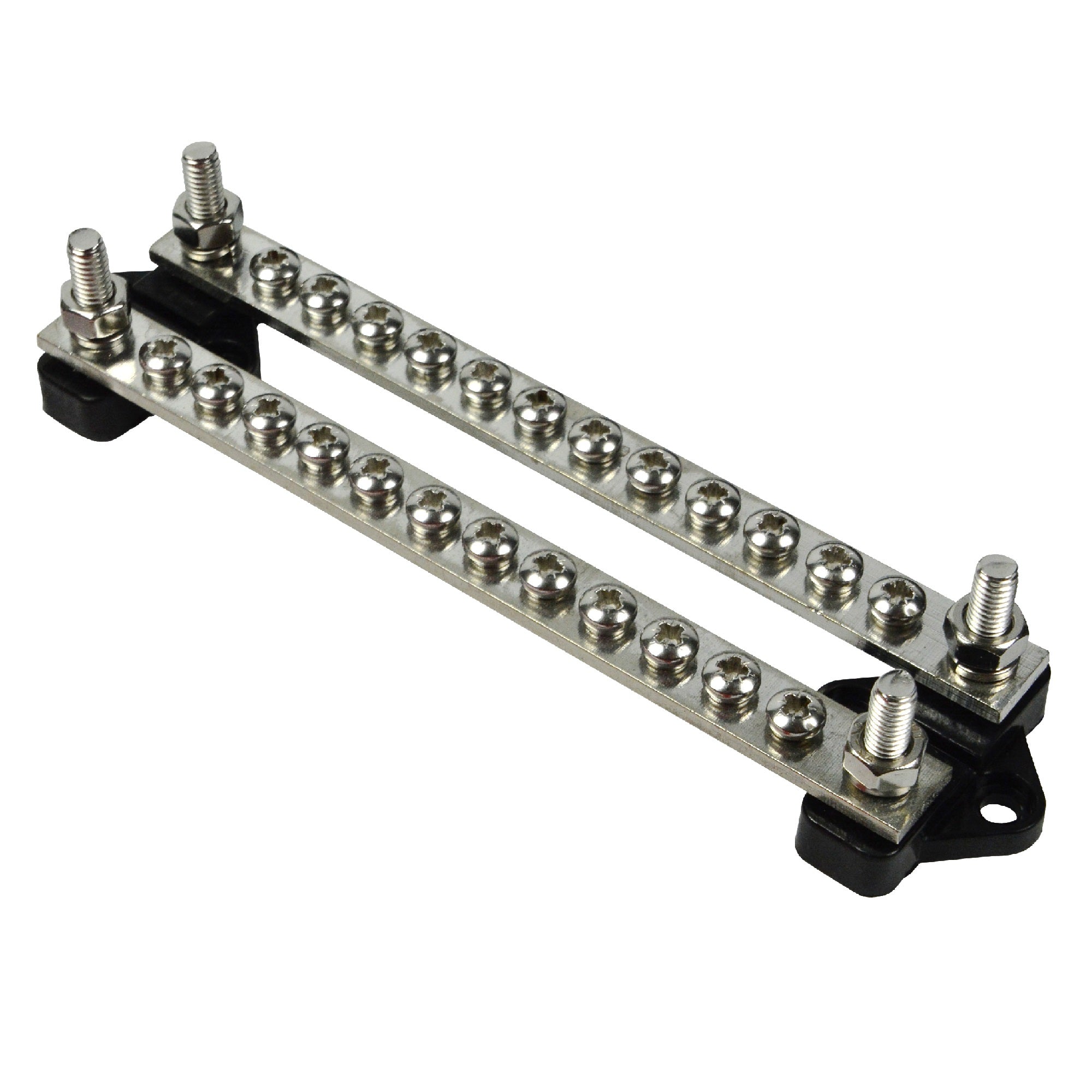 Multi Purpose Bus Bar 12 Way
Multi Purpose Bus Bar, 12 Way/100A x 2 - No Cover

These bus bars have tin-plated, brass-insulated mounting bases with recessed mounting holes to avoid accidental shorts on aluminum surfaces.

Now with easy-fit covers to ABYC standards with polarity ID.

5/32" (4 mm) stainless steel screws with shakeproof washers.

1 x 1/4" (6 mm) input studs.

Supplied standard with all BEP AC and DC control panels.

Display pack versions supplied with cover.

Size :  6.8" x 1.7" x 1.1" , 173 x 42 x 29 mm.