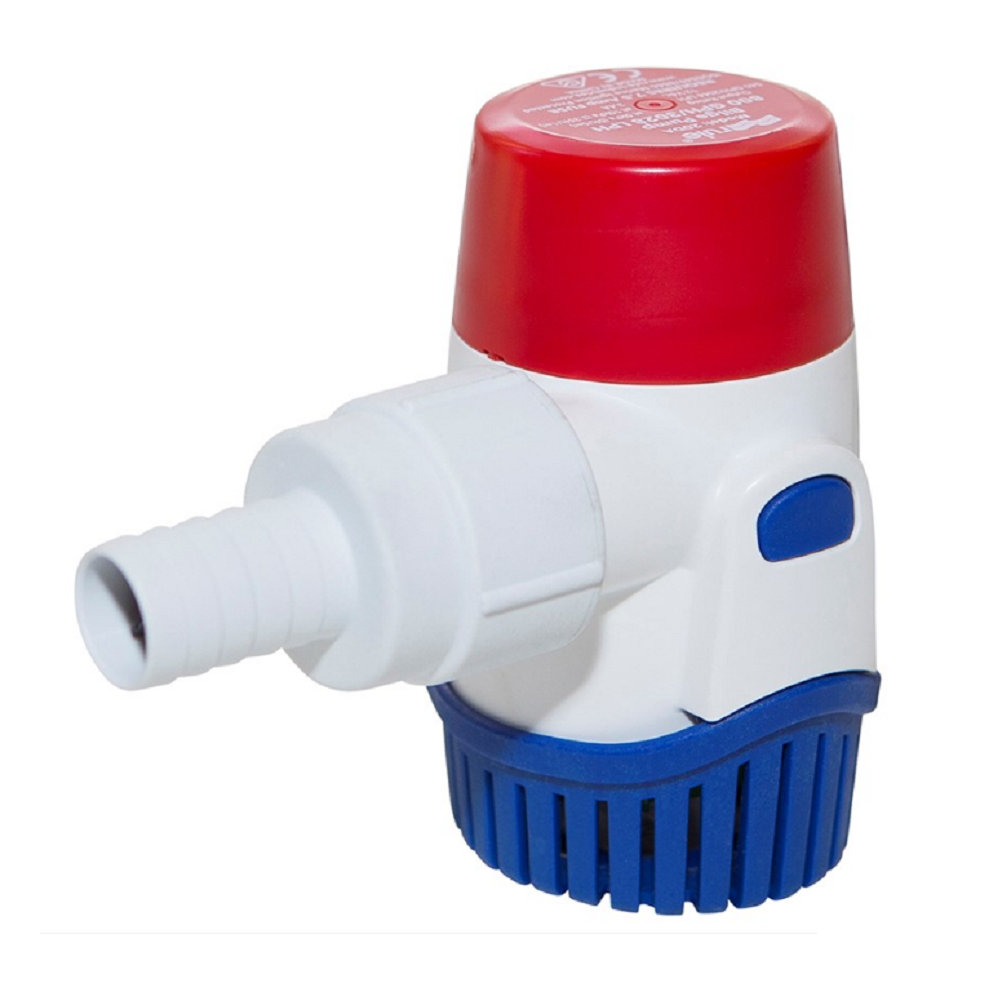 Non-Automatic Bilge pump 800 GPH
Non-Automatic bilge pump 800 GPH (3028 LPH). The Rule DA Submersible Bilge Pump provides ultimate pumping performance that helps keep your bilge clear of nuisance water.

Submersible and ignition protected High efficiency, low amp motor.

Rule offers two 800 gph (3028 LPH) styles - square and round versions. The square model (20F) offers 36 mounting variations as well as a gas resistant strainer base. 3/4" (19mm) discharge outlet. 12 Volts DC unless noted.

Higher Flow – The optimized impeller provides greater flow at the same amperage.

Built-In Thermal Cut-Off (TCO) – It provides added protection for the pump and vessel.

Backflow Prevention – The non-return prevents water left in the discharge from running back, keeping bilges dryer and cleaner.

Air Vents – Built into the body, they help prevent air locking in challenging plumbing installations.

Ports – Pumps offer a choice of straight or 90 degree ports to suit your installation.

Non-Automatic (use a panel and / or float switch).  

High efficiency, low amp. motor. Includes back flow preventer.

Max Flow :

800 GPH (3028 LPH). 

Voltage :

12 VDC.   

Amp. Draw :

3.4 Amp.  

Fuse Size: 

5 Amp.  

Port Size :  

3/4" 19 mm Hose barb.

Dimensions : 

111mm high, 64mm x 74mm.