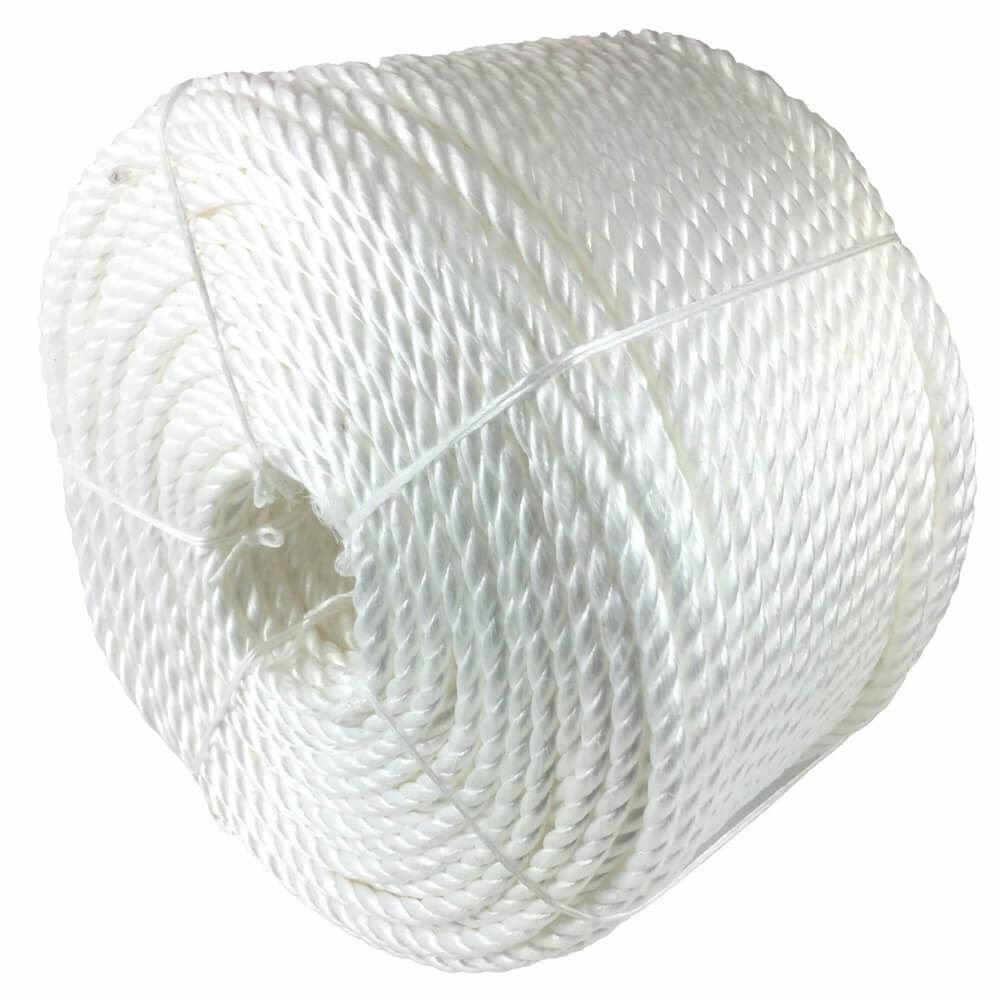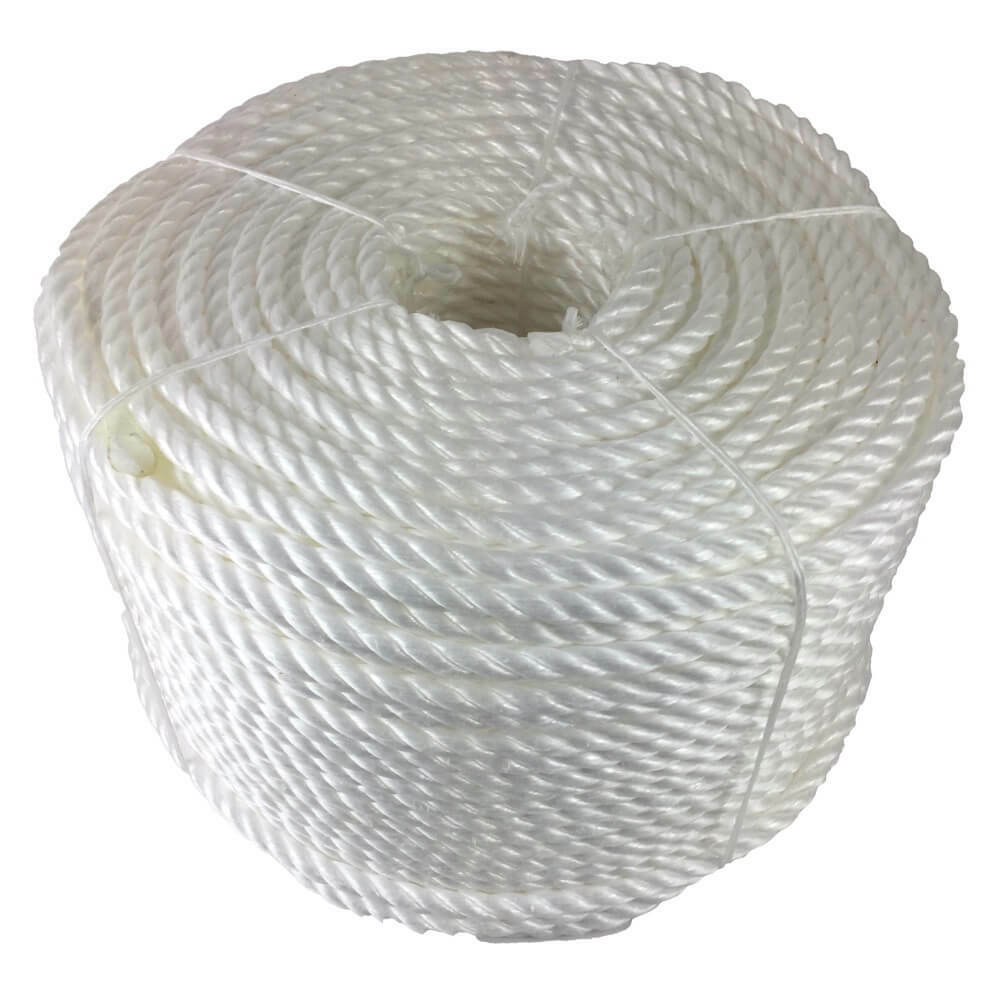 Nylon Ropes - Sold in meters
Sold in meter
3 Strand 100% Nylon Ropes strong, durable and commonly used in the industry.
These ropes are high in strength, with a longer wear life and are developed for high energy absorbing applications.
They are flexible, with maximum bearing surface for superior handling, these ropes are specially used for peak dynamic loads during mooring and towing operations.
Material : Polyamide
Construction : 3 Strand
Specific Gravity : 1.14
Dry & Wet conditions : Strength declines when wet
Abrasion Resistance : Good
Physical characteristics : High strength, Shock absorbent, Excellent well strength retention, Torque free, Balanced and easy to handle, Superior working in rigorous conditions, Excellent abrasion resistance.
Diameter : 6 mm (7/32"), 8 mm (5/16"), 10 mm (3/8"), 12 mm (1/2"), 14 mm (9/16"), 16 mm (5/8"), 18 mm (3/4").