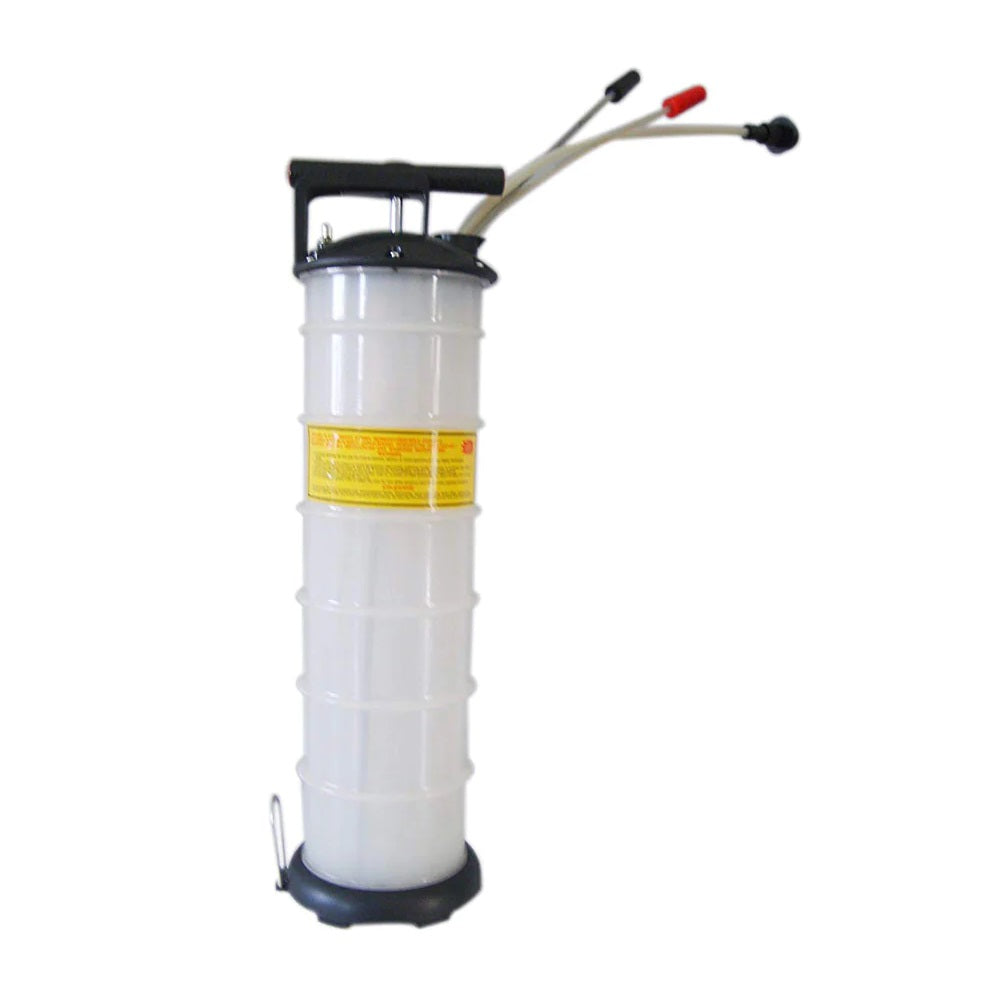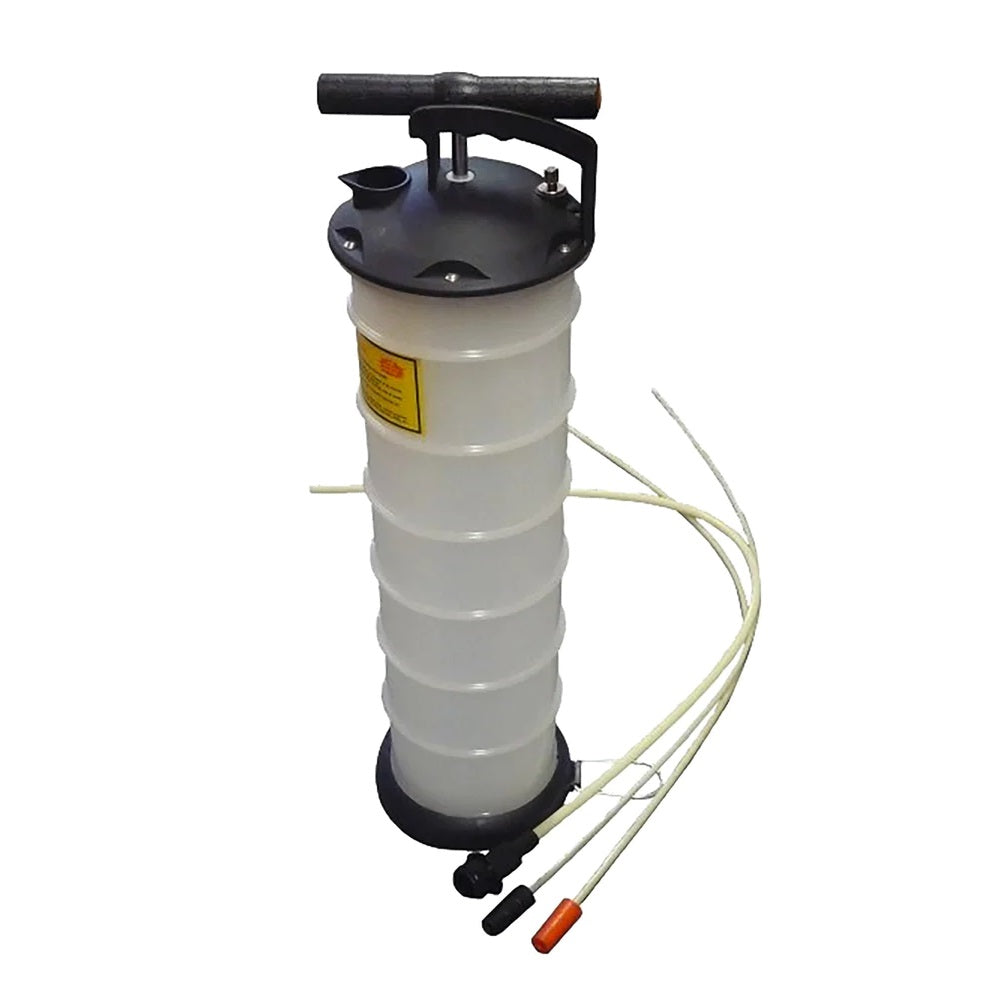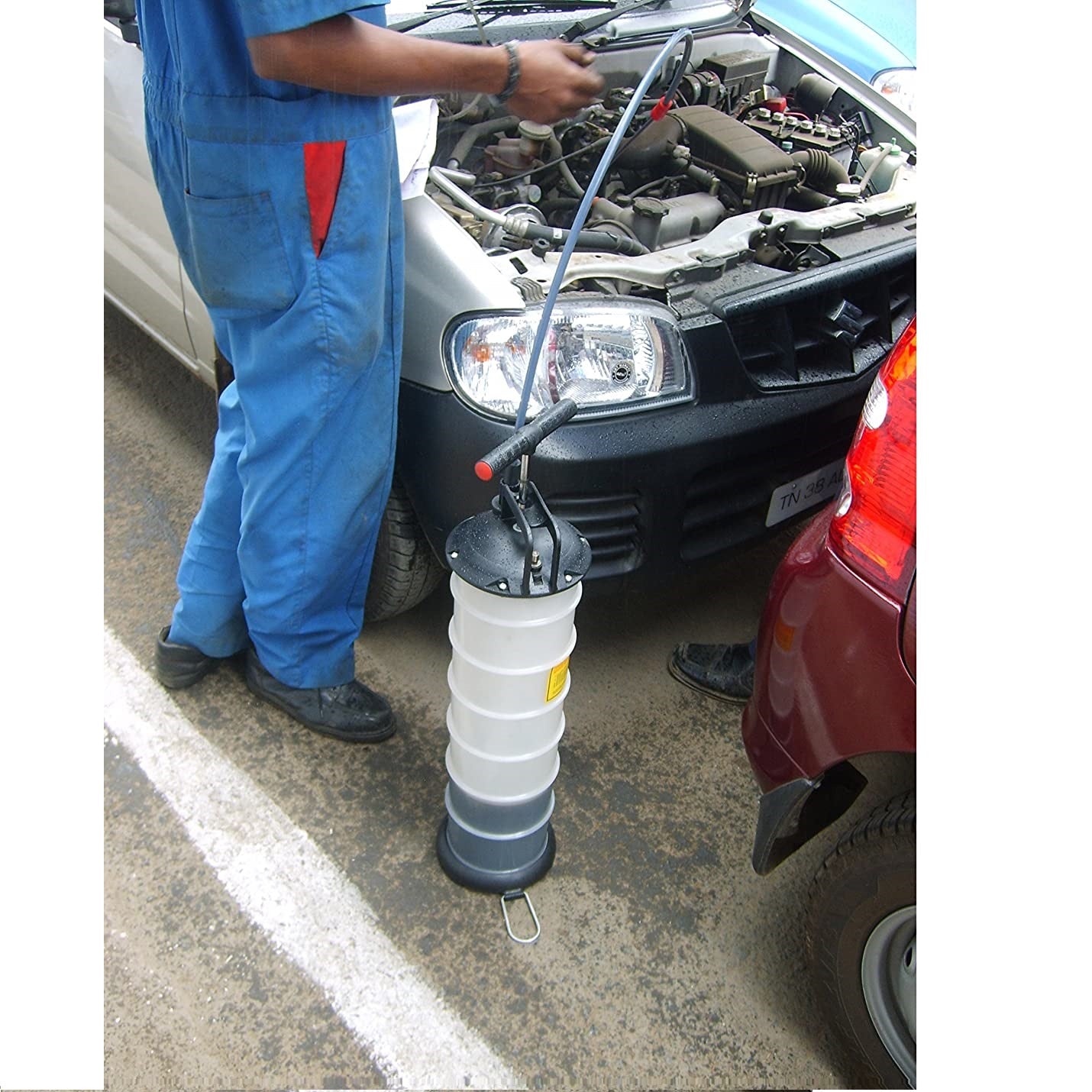 Oil And Fluid Extraction
Extremely handy pump and container makes this oil extractor a useful tool for engine maintenance.

Designed for extracting all types of engine oils, transmission fluids, lubricants. Suitable for marine engines, stationery engines, large and small industrial machinery, motor vehicles and bikes.

Can be used on non lubricants such as water from fish tanks etc.

Easy pour spout so liquids can be poured from the container.

Vacuum Relief Valve.

Automatic shut-off valve to prevent over flow.

Self priming extraction pump.

Capacity :  6.5 L.