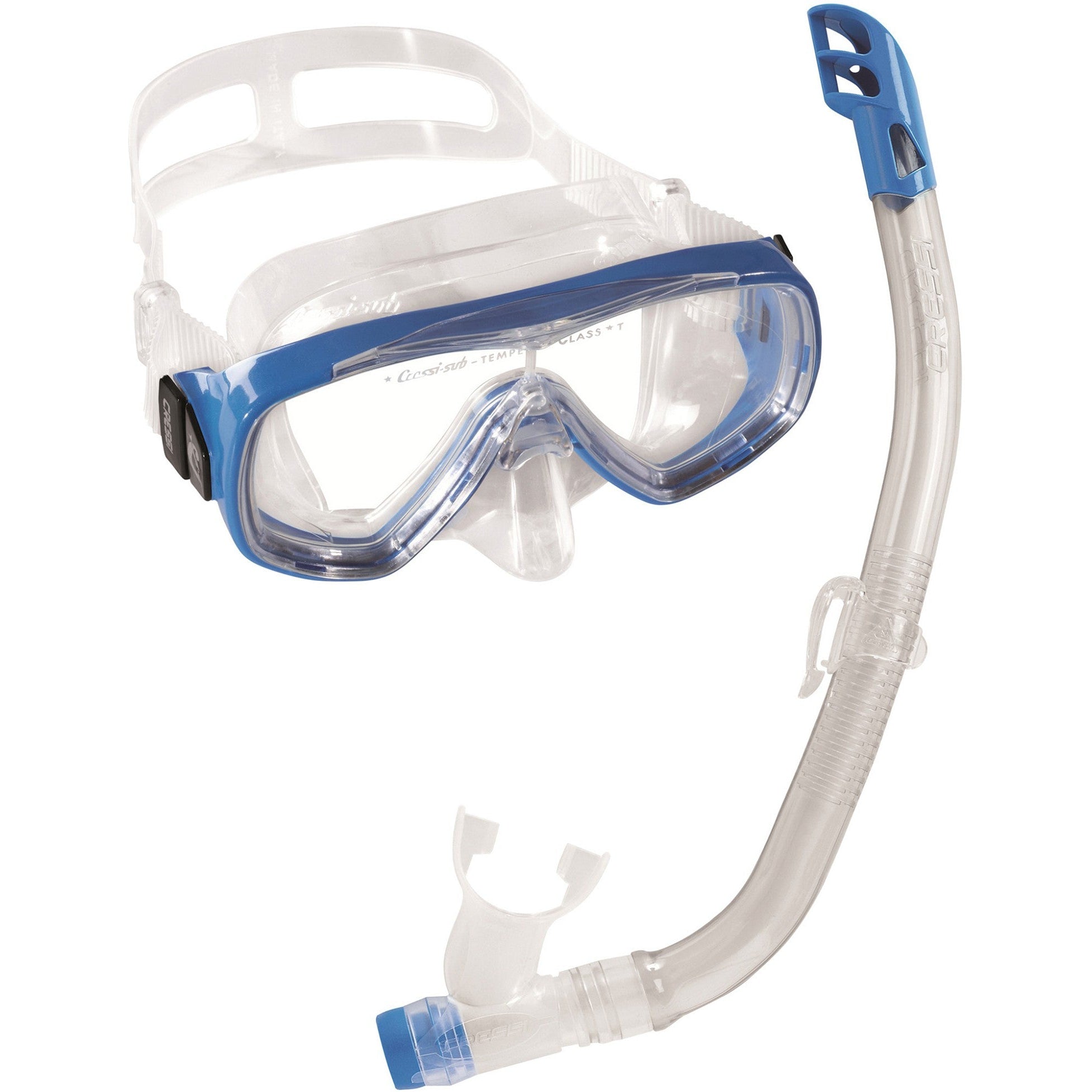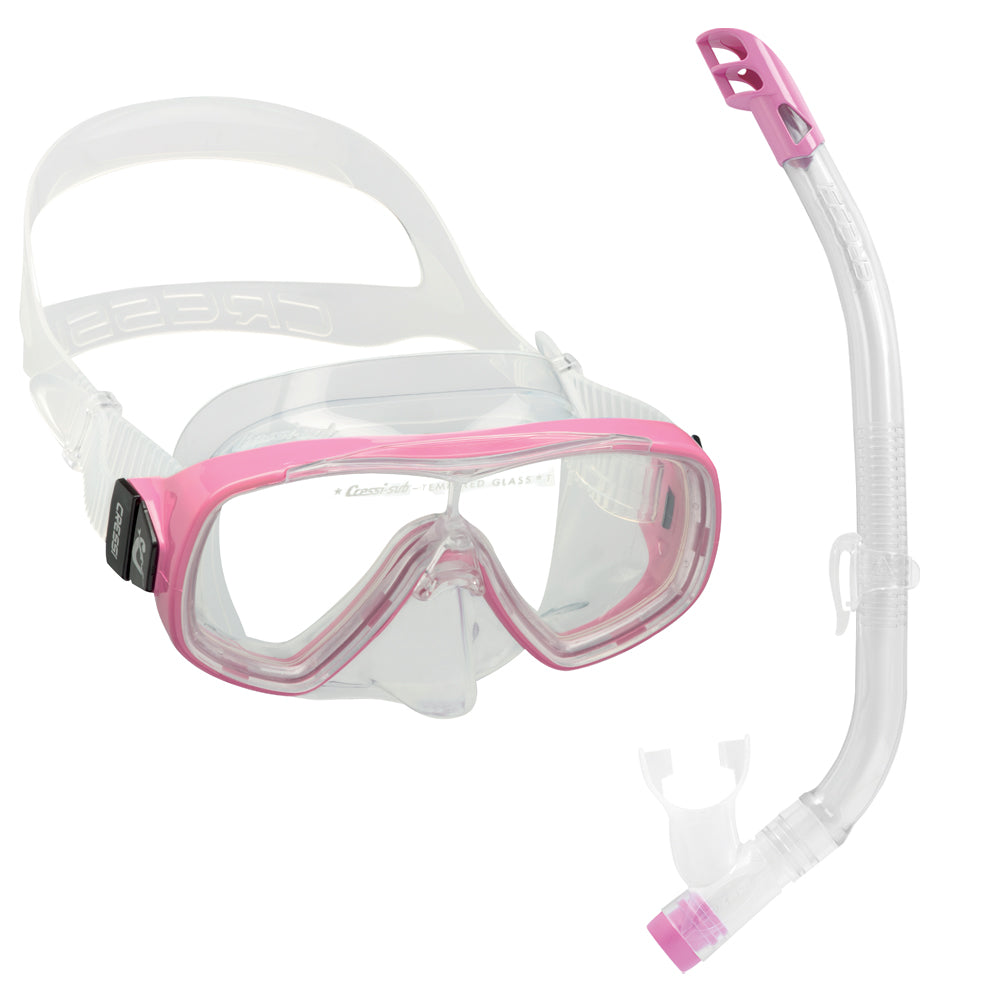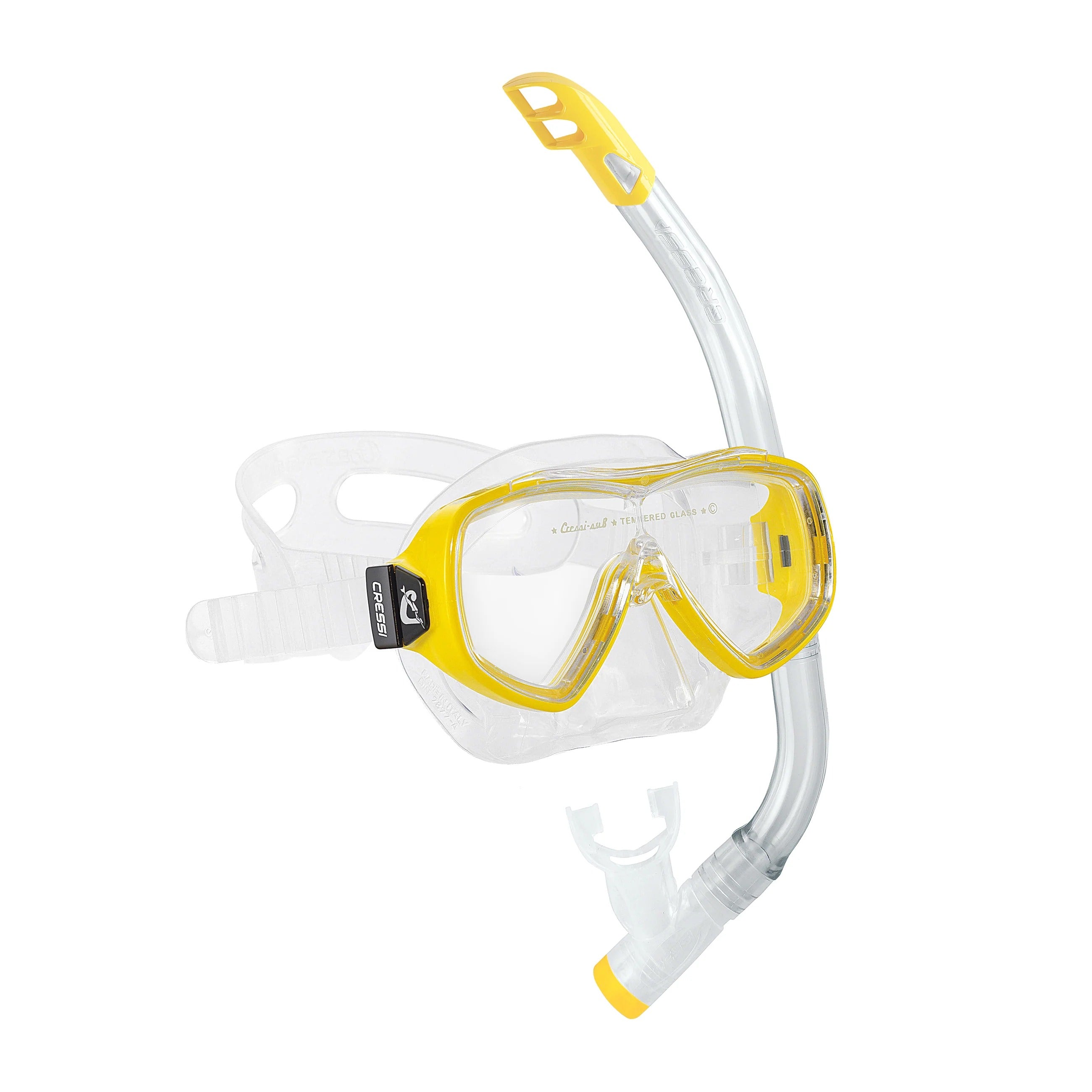 Ondina & Top Snorkel Set
The Ondina mask is the smaller version of the Onda. It's a single tempered lens mask suitable for young water lovers and is designed for snorkeling, swimming and scuba diving.

Ondina Mask :

    Mono-lens style mask with tempered glass lens.

    Micrometric adjustable buckles.

    Double feathered skirt edge.

    Skirt and strap made of hypo allergenic silicone.

Top Jr  Snorkel :

    Splash guard helps minimize water entry from splashing or waves.

    High-quality silicone mouthpiece is comfortable and durable.

    Angled mouthpiece reduces jaw fatigue.

    Lower purge valve allows water to be quickly expelled.

    Adjustable clip for securing to any mask.