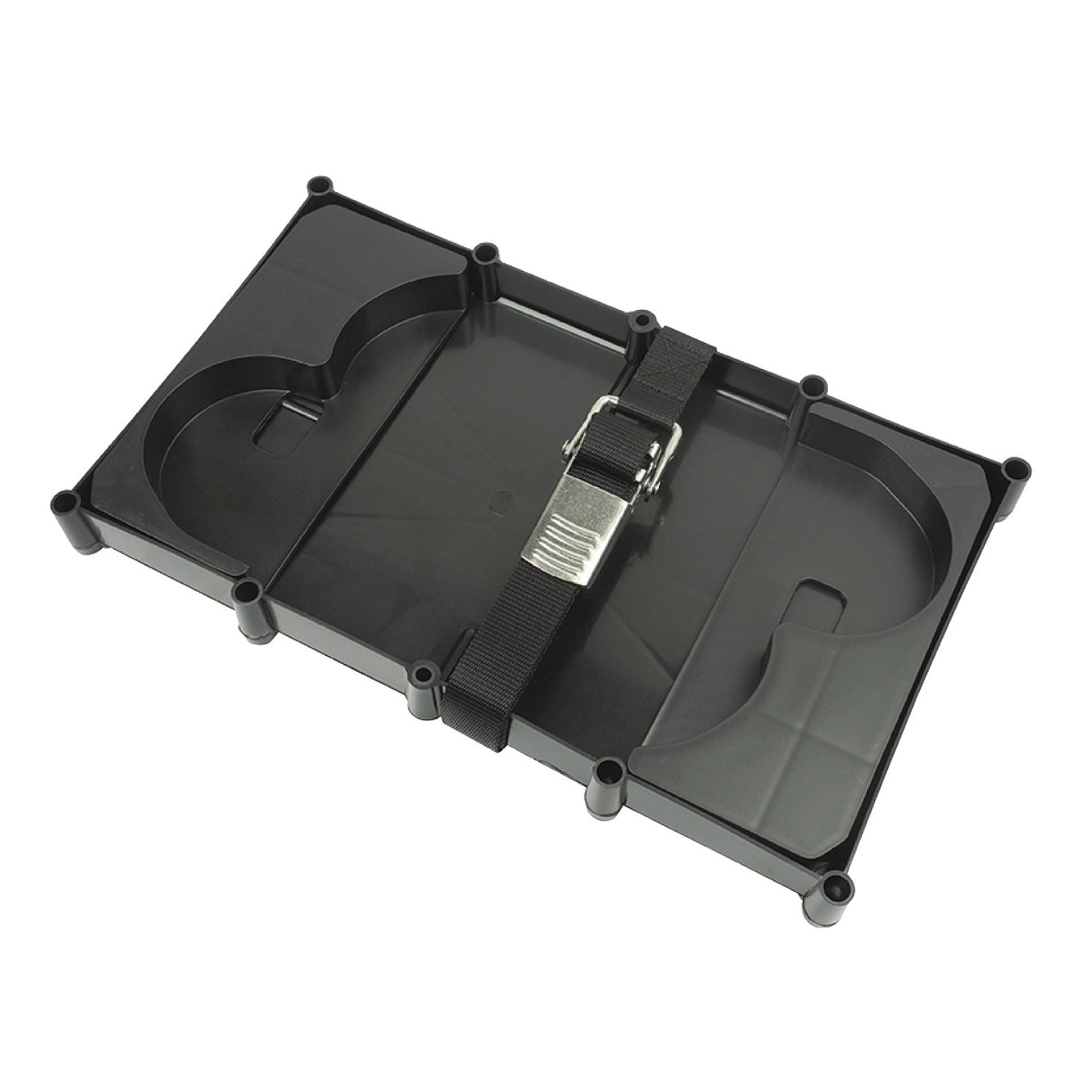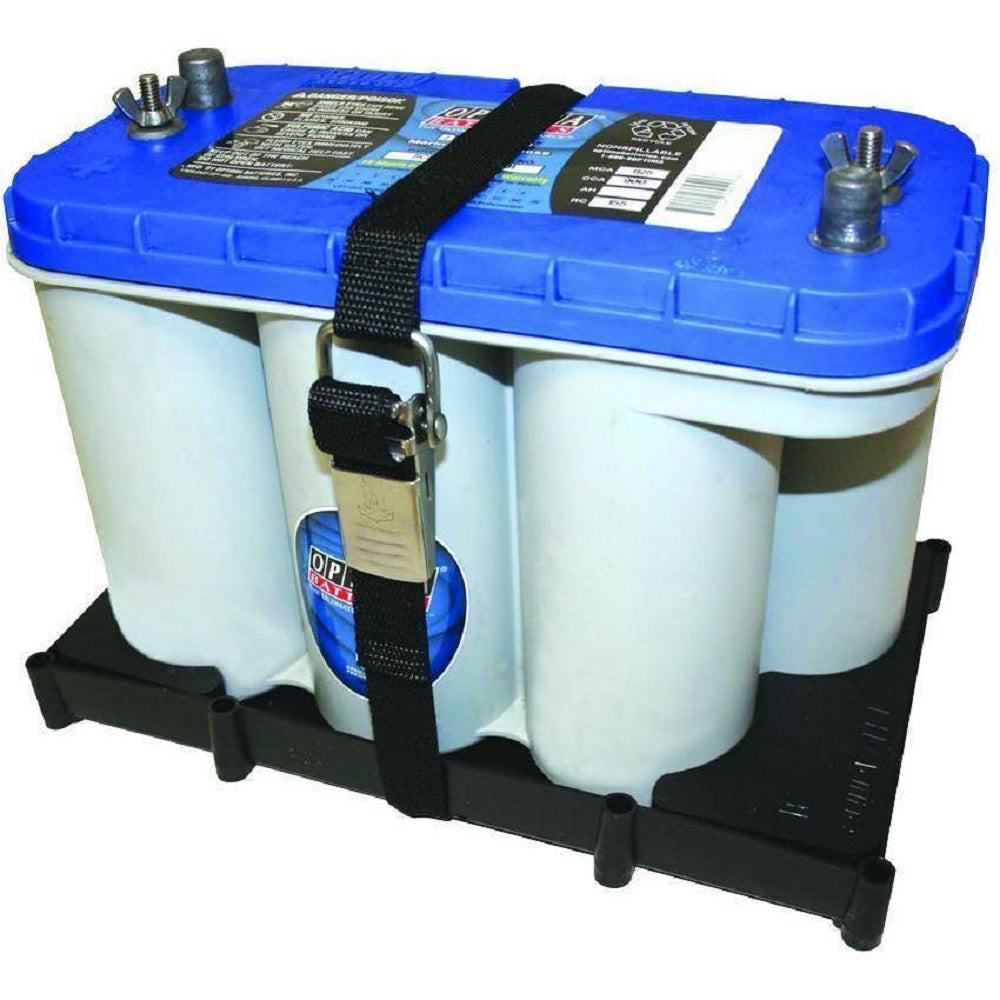 Optima™ Battery Tray
Designed to Fit the Unique Shape of Optima® Marine Batteries

Fits Optima D27M and D31M Batteries Series.

Shaped to fit Securely.

Eight Mounting Slots for Strength.

Rugged Poly Tray with 8 Mounting Slots.

Poly Strap with Stainless Steel Buckle.

Resistant to UV and Corrosion.

Stainless Steel Fasteners Included.

Size : 

 13" Length (In) , 7"Width (In),  8-1/8" Width (Out), 1" Height.