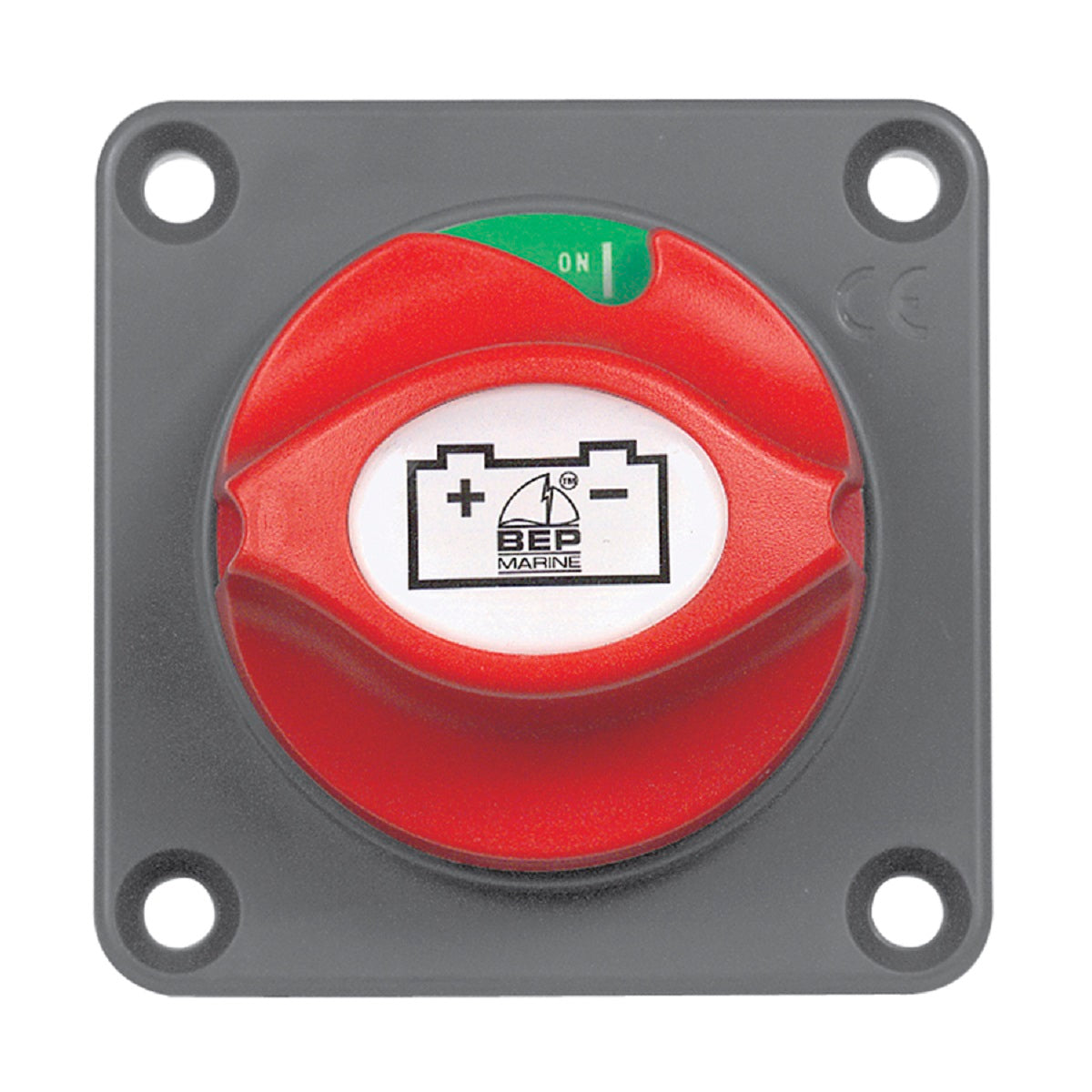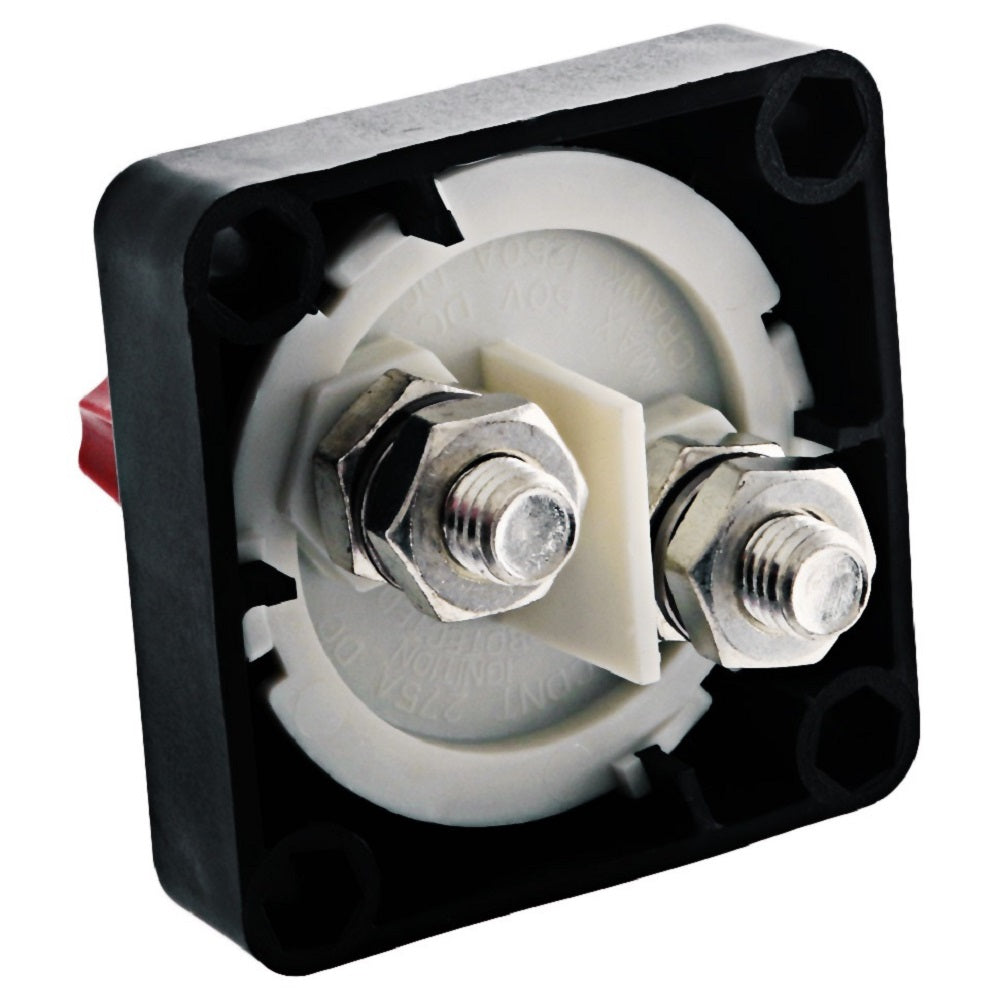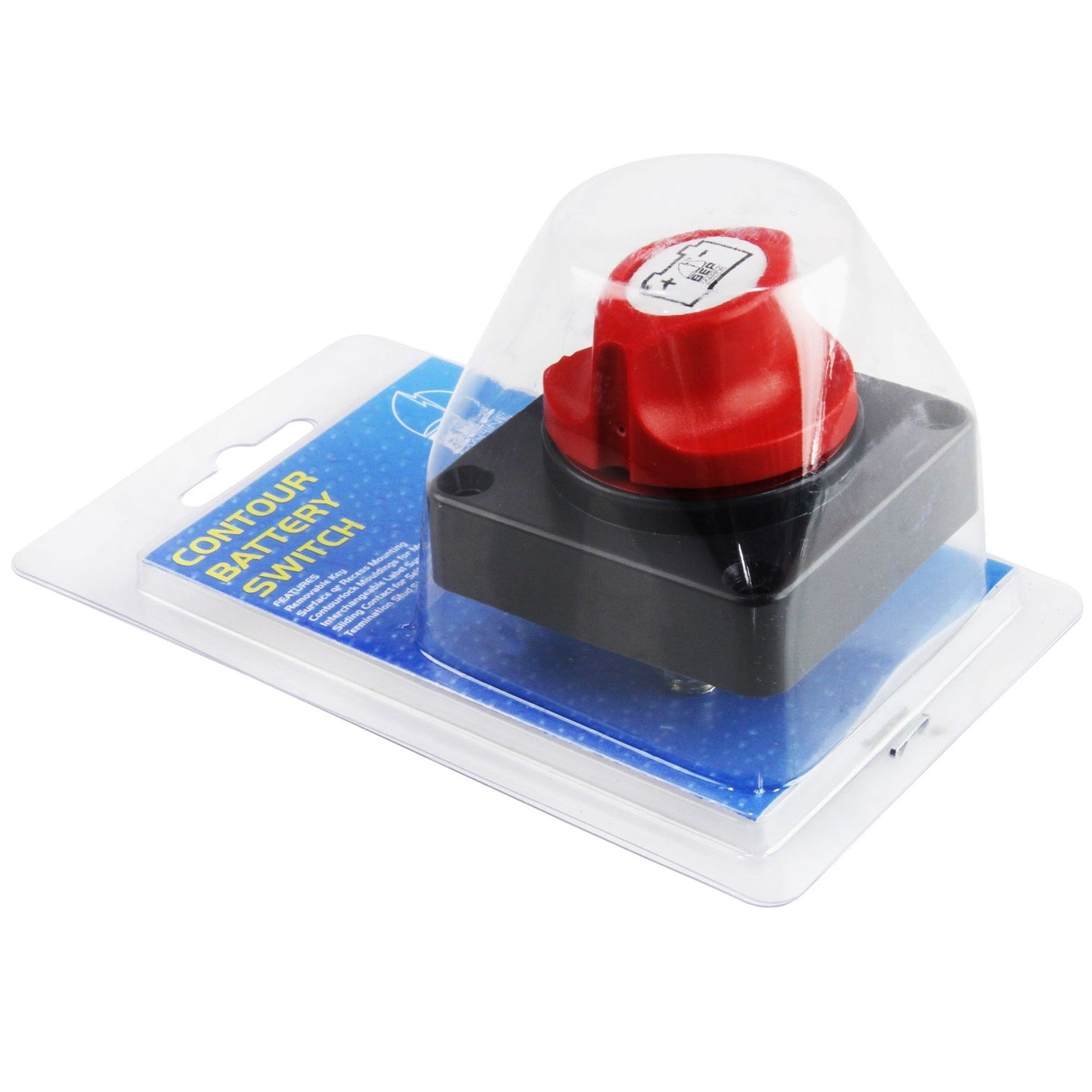 Panel-Mounted Battery Switch On-Off
Panel-mounted switches are designed specifically for panel mount applications. This range gives a very compact, versatile solution.
Compact, lightweight
Removable key
Countersunk recesses for surface mount application
Standard 2-1/16" (52 mm) hole cut out (same as standard gauge hole)
Inside : captive inserts for 3/16" (4.8 mm) nuts providing full access for cables with no restrictions.
Standard interchange label system.
Molded in high temperature, fiber reinforced plastics.
Continuous Rating : 275 Amps DC.
Intermittent Rating : 455 Amps DC.
Cranking (Peak) Rating : 1250 Amps DC.
Voltage Rating : 48 Volts DC.
Mounting : Recessed or Surface.
Ignition protected.
Dimensions : 69 x 69 x 75h mm (2.75 x 2.75 x 3h inches).
Tin plated copper studs and nuts.