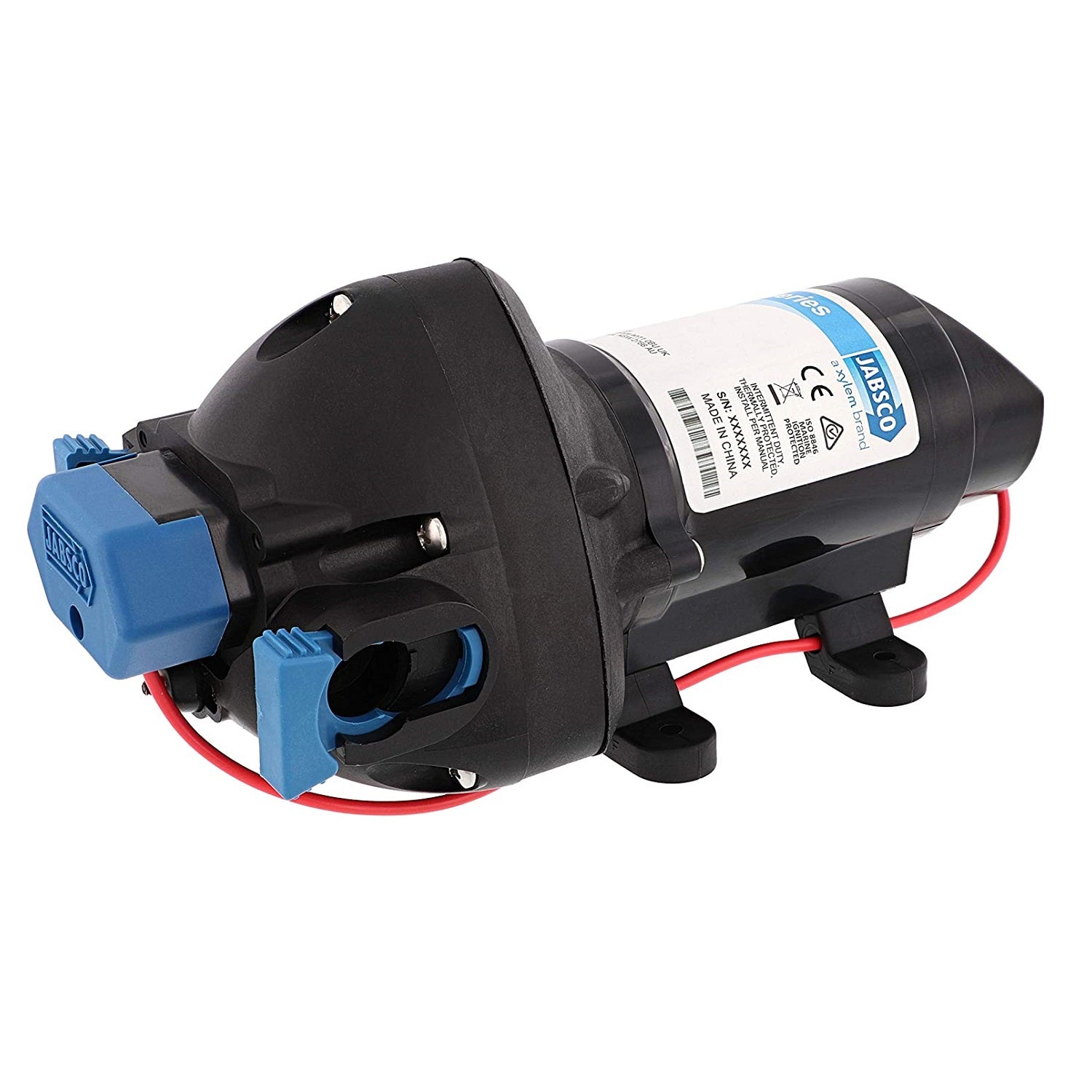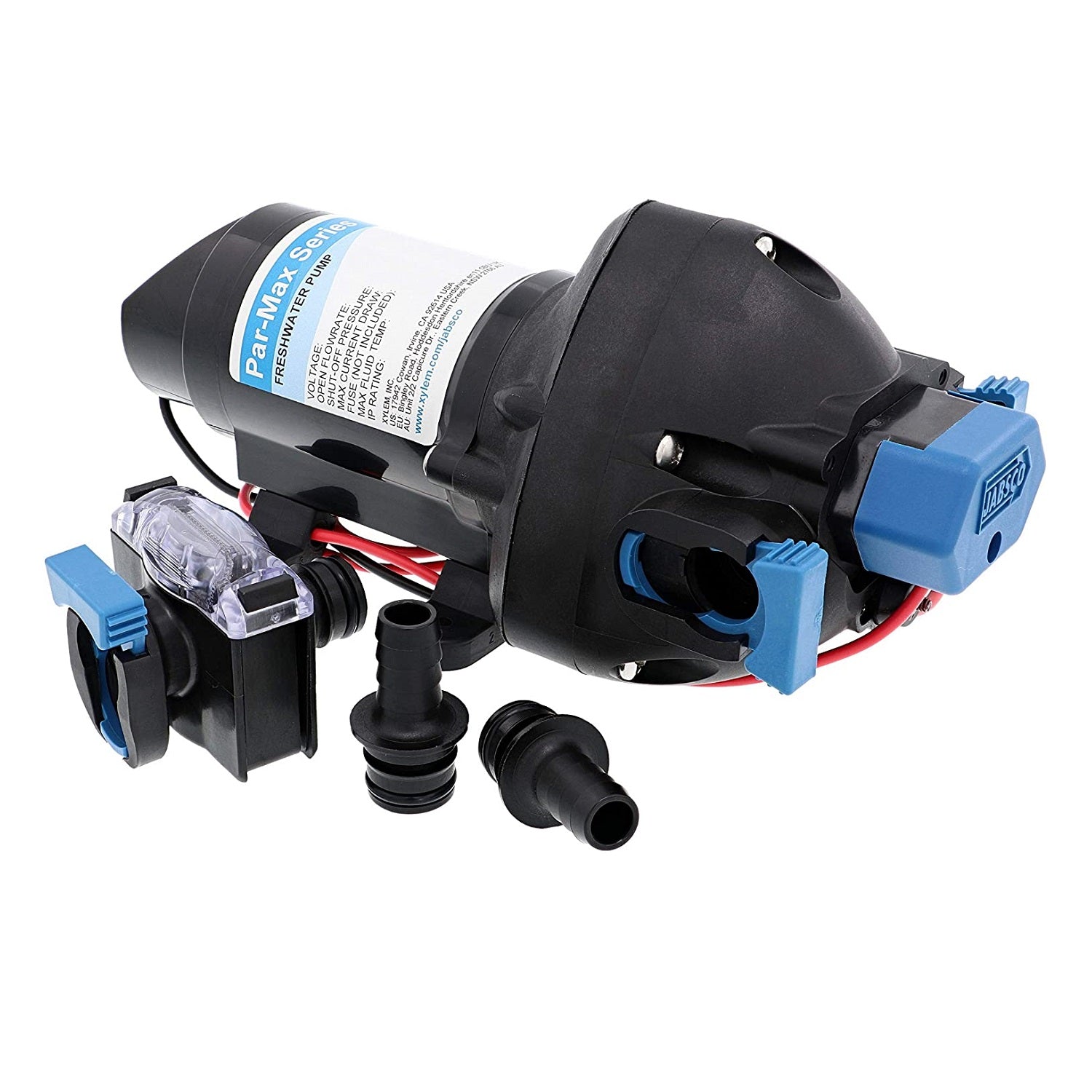 Par Max Pressure Controlled Pump 2 GPM
Efficient, high-flow, self-priming pump serving 2 or more outlets.

Multi-diaphragm design self primes to 3m (10ft) vertical lift, can run dry without damage.

Supplied with 2 x 1/2" (13mm) Straight Hose barb. Other snap-in ports for hose or Hep20 connectors are available.

Quiet running.

Motor protected by automatic thermal overload cut-out.

Includes bypass feature to provide smooth, quiet flow.

Flow Rate :   2 GMP (7.6 LPM).Voltage : 12 V.Maximum Current: 

  6(amps)

Fuse Size : 10 (amp).Output : 7.6 litres/minute (2 gallons/minute) open flow.Pressure Switch :  cuts in at 1.7bar (25psi) - cuts out at 2.4bar (35psi).Connections : for 13mm (½") bore hose or Hep20 push-fit connectors CW193.Dimensions : 231mm long, 99mm wide, 106mm high.