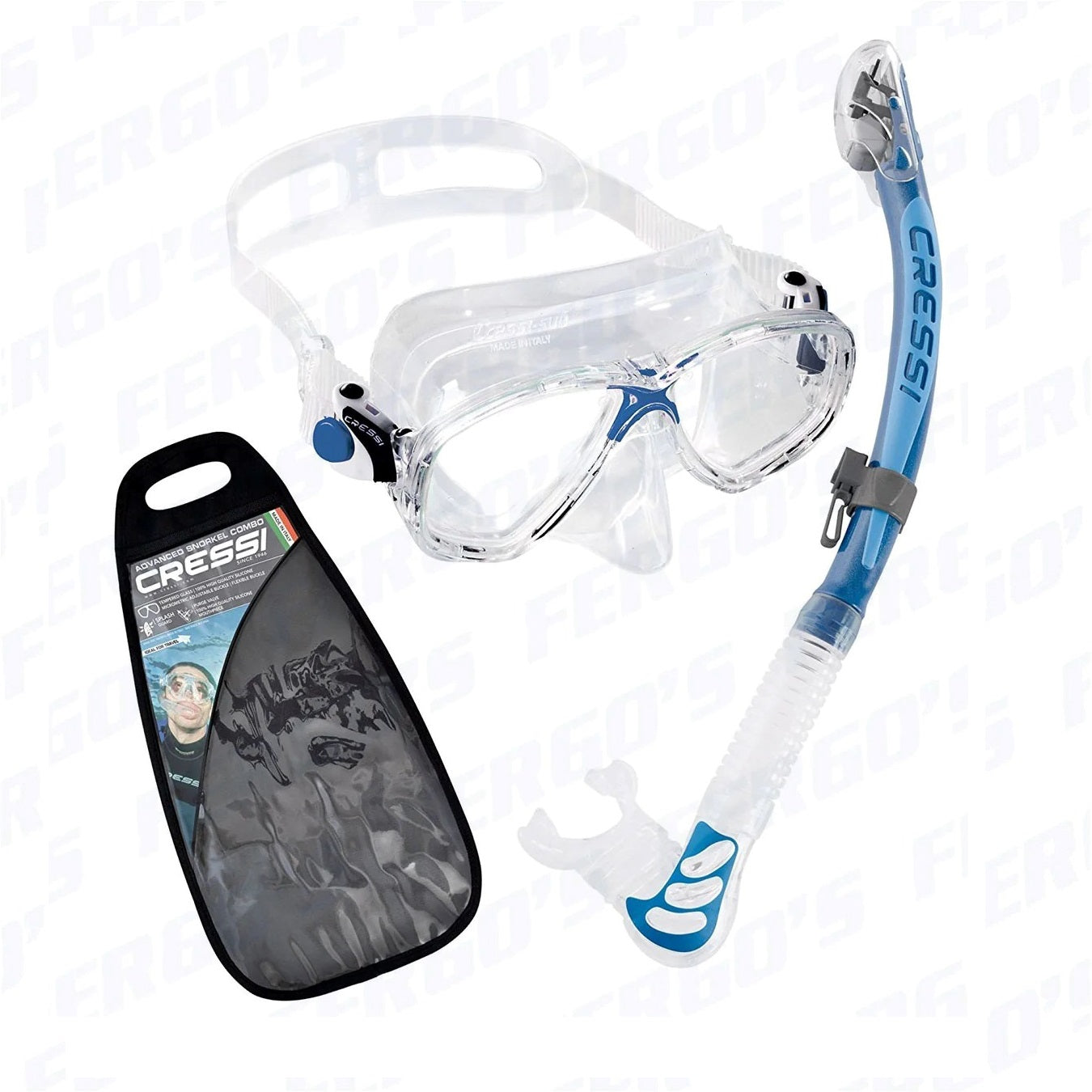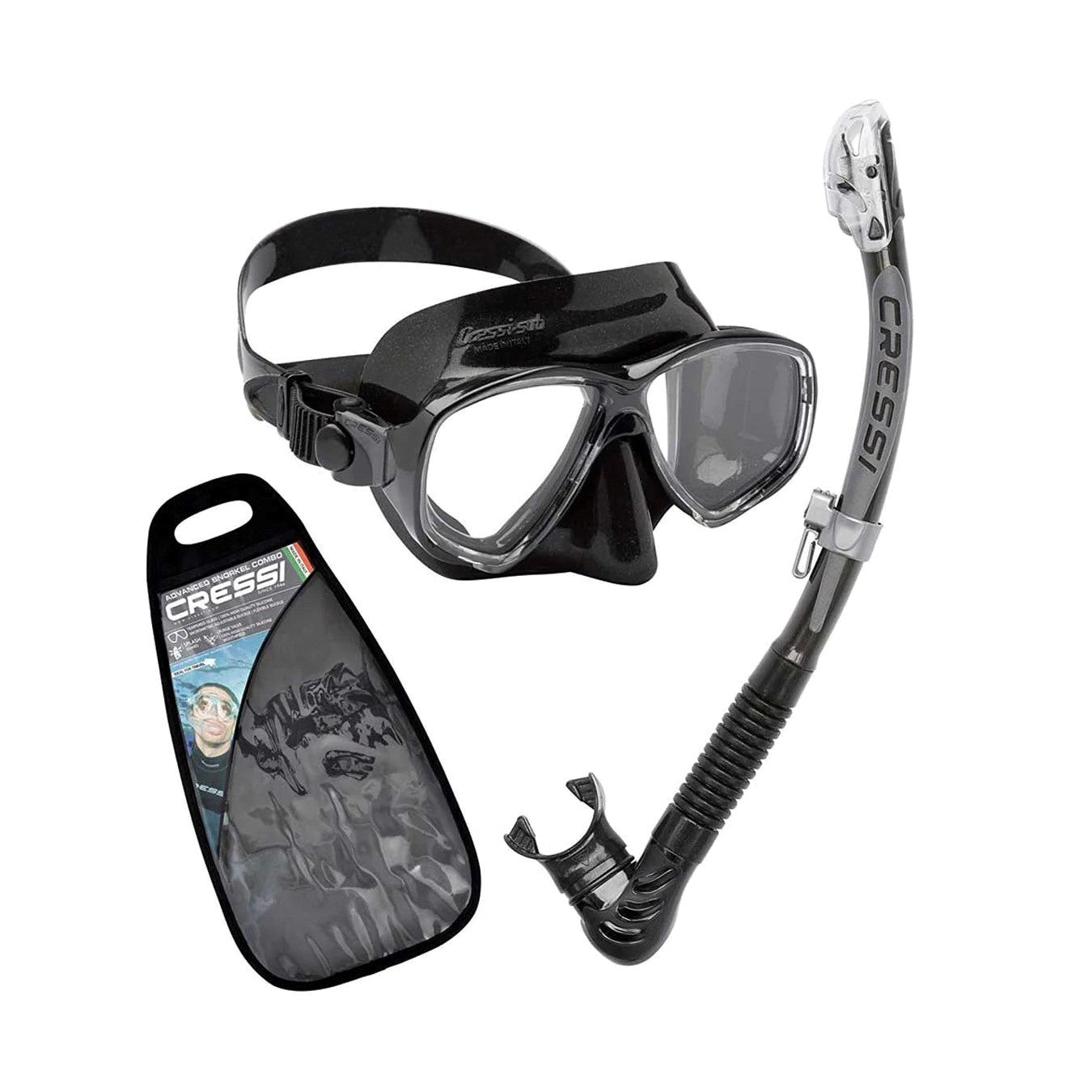 Penta & Alpha Ultra Dry Combo Set
Cressi Penta Dive Mask & Alpha Ultra Dry Snorkel Combo Set for Adults. Suitable for Scuba Diving & Snorkeling. Carrying Bag Included. Four crystals with an angle of vision in all directions without precedents. The lateral panels have been realized in polycarbonate anti-impact curled. Though the visibility targets of a mask it depends on the frontal zone, the lateral panels increase the luminosity and the field sensation and allows an "intuitive" vision of what happens in the lateral zones, adding approximately 10 º of field. Small structure of the frame and surrounding facial that allow a great approximation of the crystals the eyes without problems of contact with the frame. 

Strap totally re-designed, with a more wide zone of support and at the same time flexible but resistant. Excellent mask of high range for diving and snorkeling.