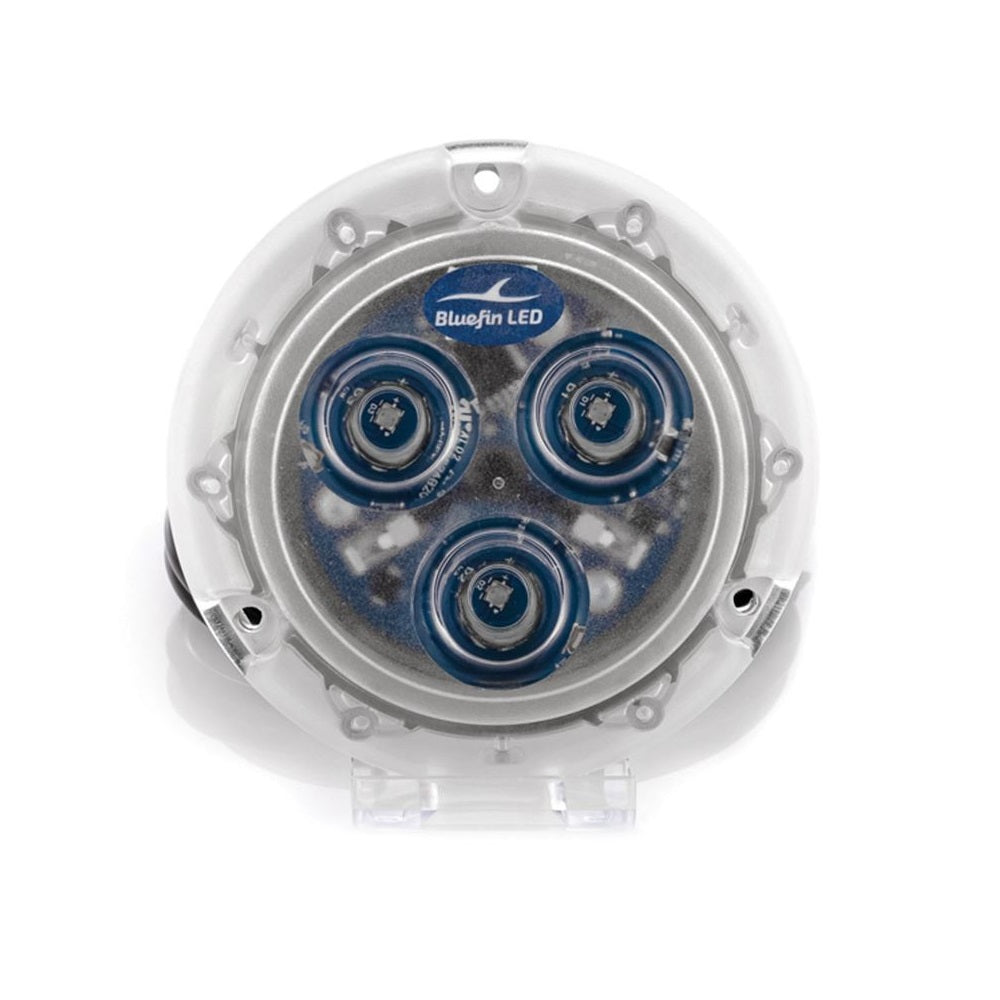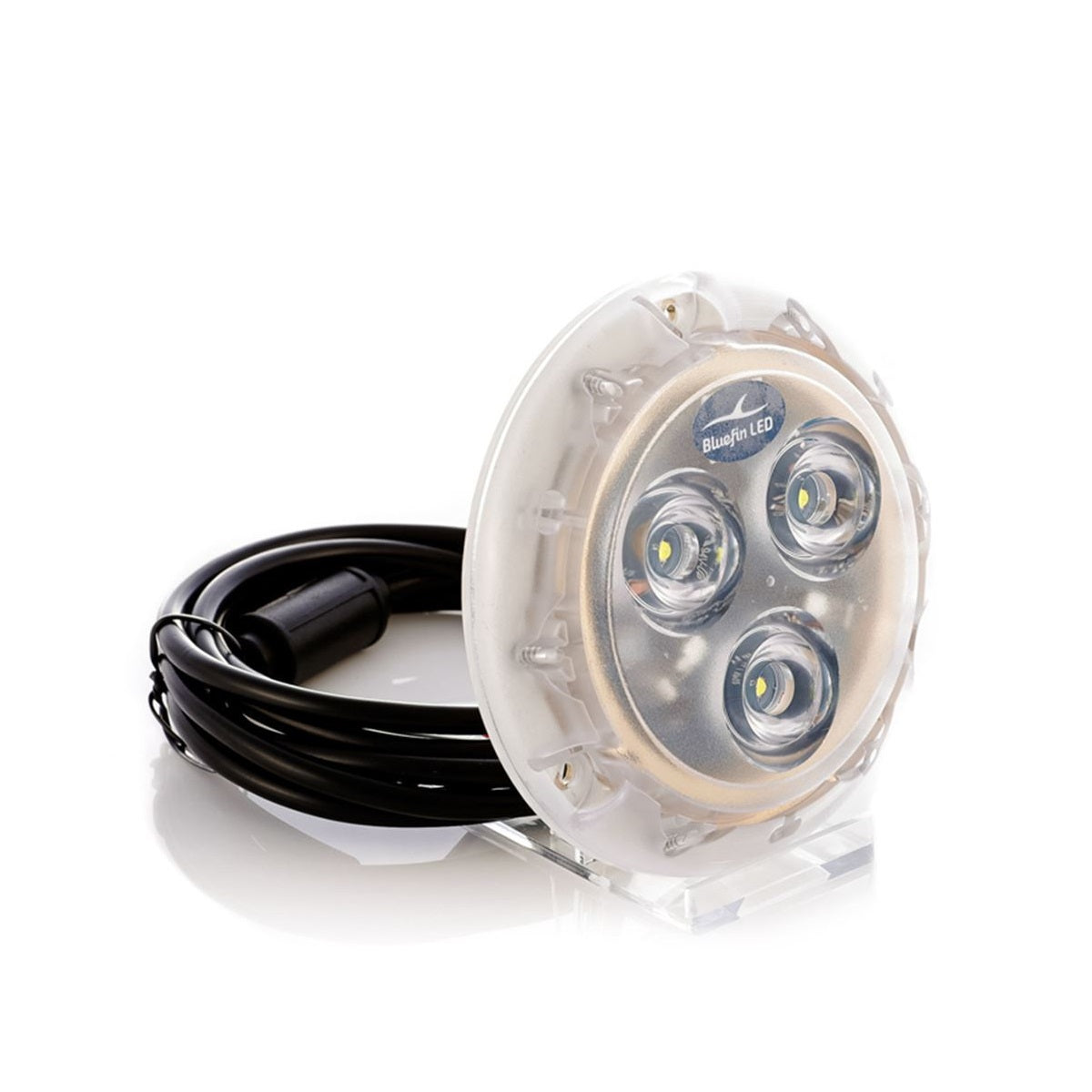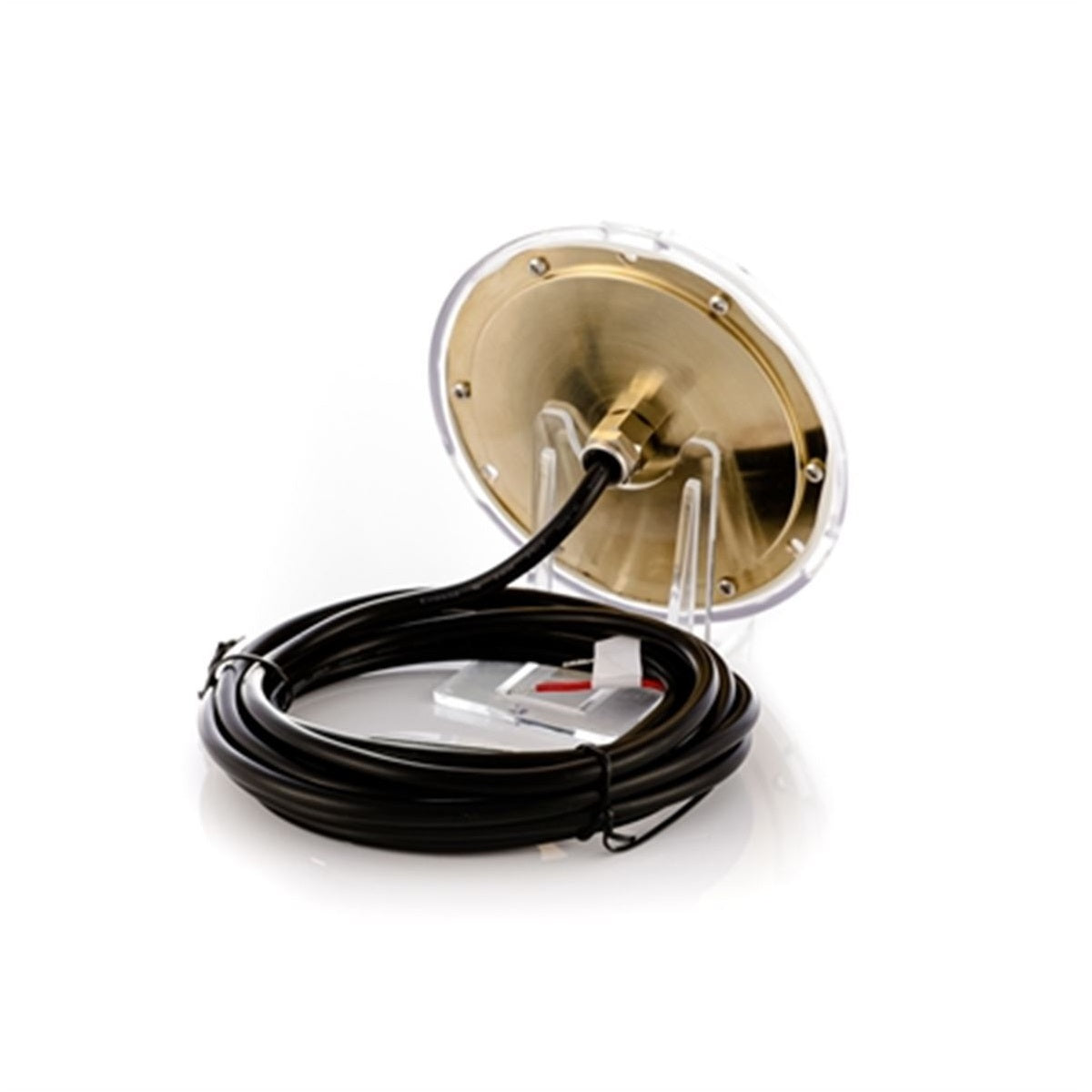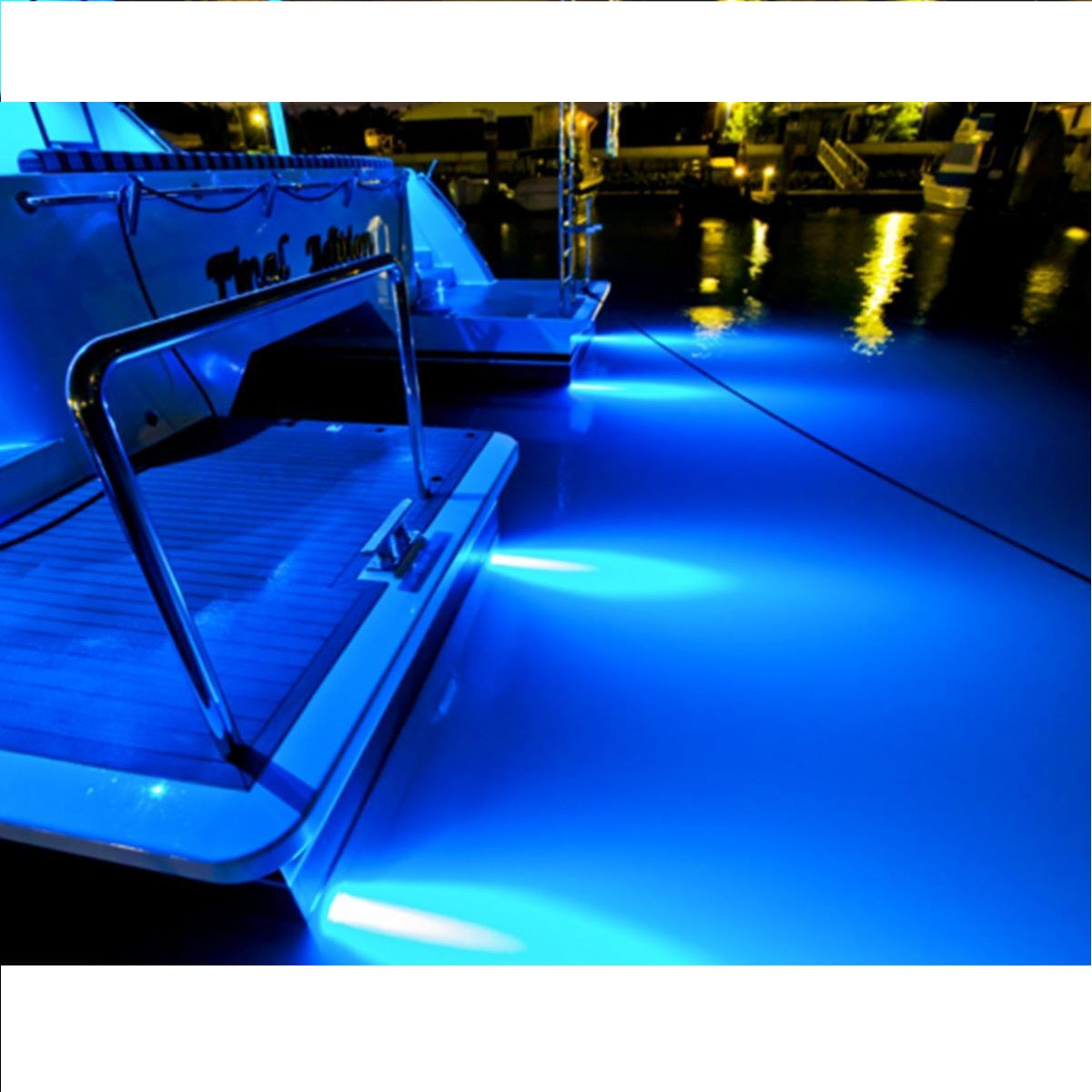 Piranha P3
The Piranha P3 Underwater LED light is small yet ferociously powerful producing a class leading 1,610 fixture lumens.

Compact & low profile design makes the Piranha P3 the perfect choice for all types of boats and is suitable for transom and side mounting on all hull types.

Incredibly simple to install just one small cable entry hole and 3 mounting screws.

New Hydro Block Technology.

RINA Type Approved

Suitable transom or side hull mounting

Surface mount, requires 13mm/0.5" cable entry hole

Recommended for boats up to 7m/25ftMax Lamp Lumens 2,200 / Fixture Lumens 1,610.


Typical LED life expectancy 50,000 + hours

Voltage : 12v, Power Draw 1.2 Amps

Over voltage,current,reverse polarity,active thermal protection

Hydro Block Technology.

Fixture profile 17.6mm,0.7".

Fixture diameter 95mm,3.7".

Lens :  Optical grade high impact polymer, 60 degree beam angle.