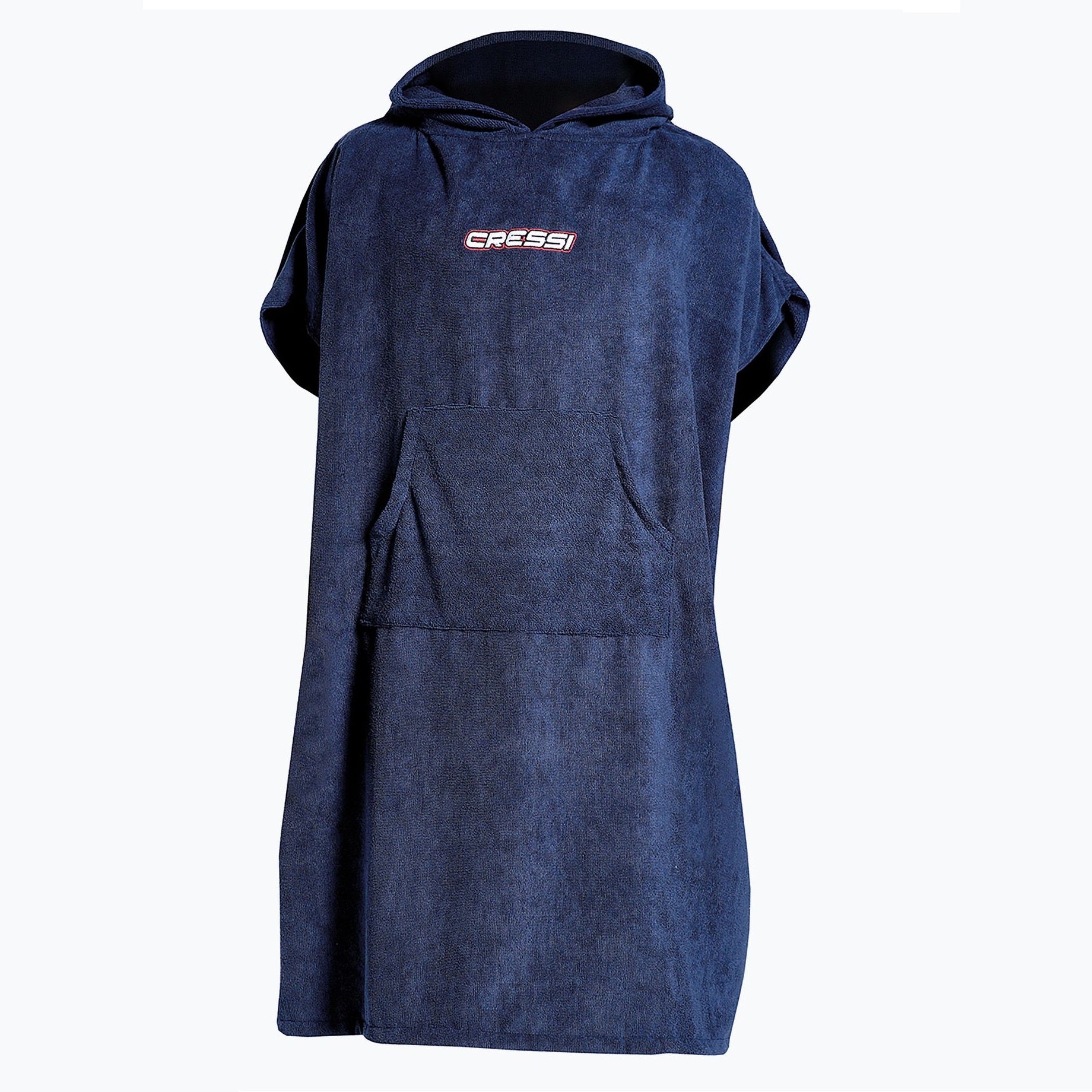 Poncho Robe
Cressi poncho is a quick dry microfiber changing towel for swim outdoor sports. Big enough to help change out of wetsuit or swimsuit after activities. Big hoodie, wide sleeves and knee length design keep you warm and easy to move inside of it. Provided by a comfortable large pocket on the front. Unisex design - fits womens and mens.

Material 80% polyester
20% polyamide
Dimensions Size :  S/M 67 x 105 cm - 26,4 x 41,3 inch., M/L 85 x 110 cm - 33,5 x 43,3 inch.
Practical - ideal for changing in public.
Suitable for all sports and outdoor changing.
Super absorbent.
Quick dry after you surfing, swimming or Other sports.