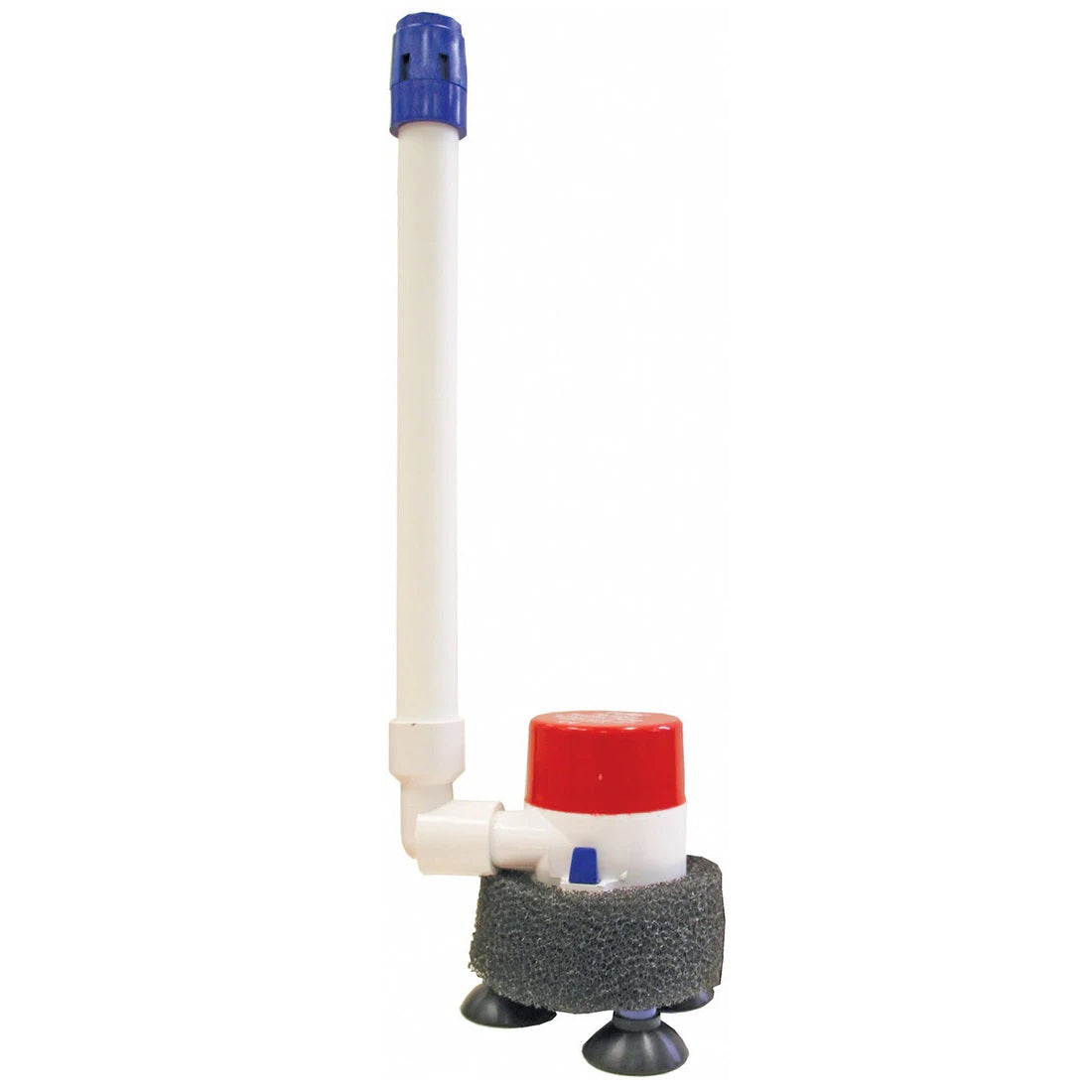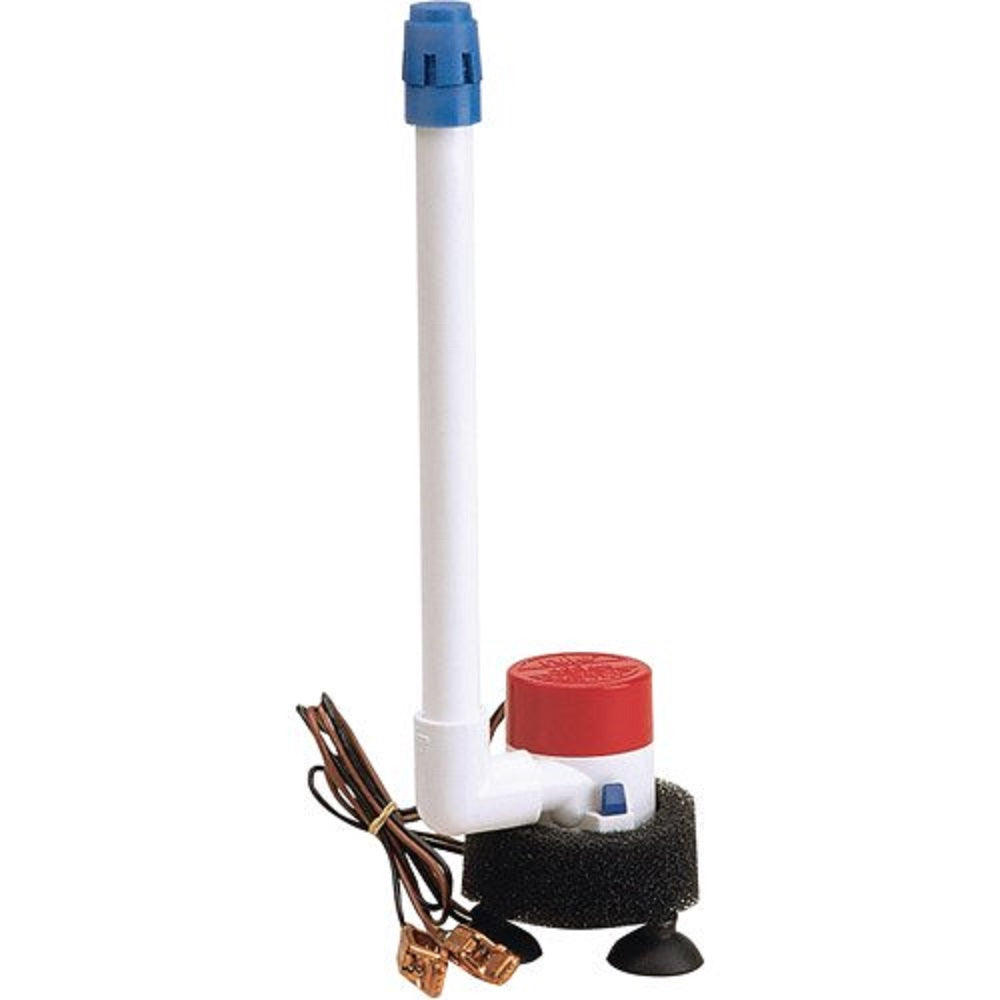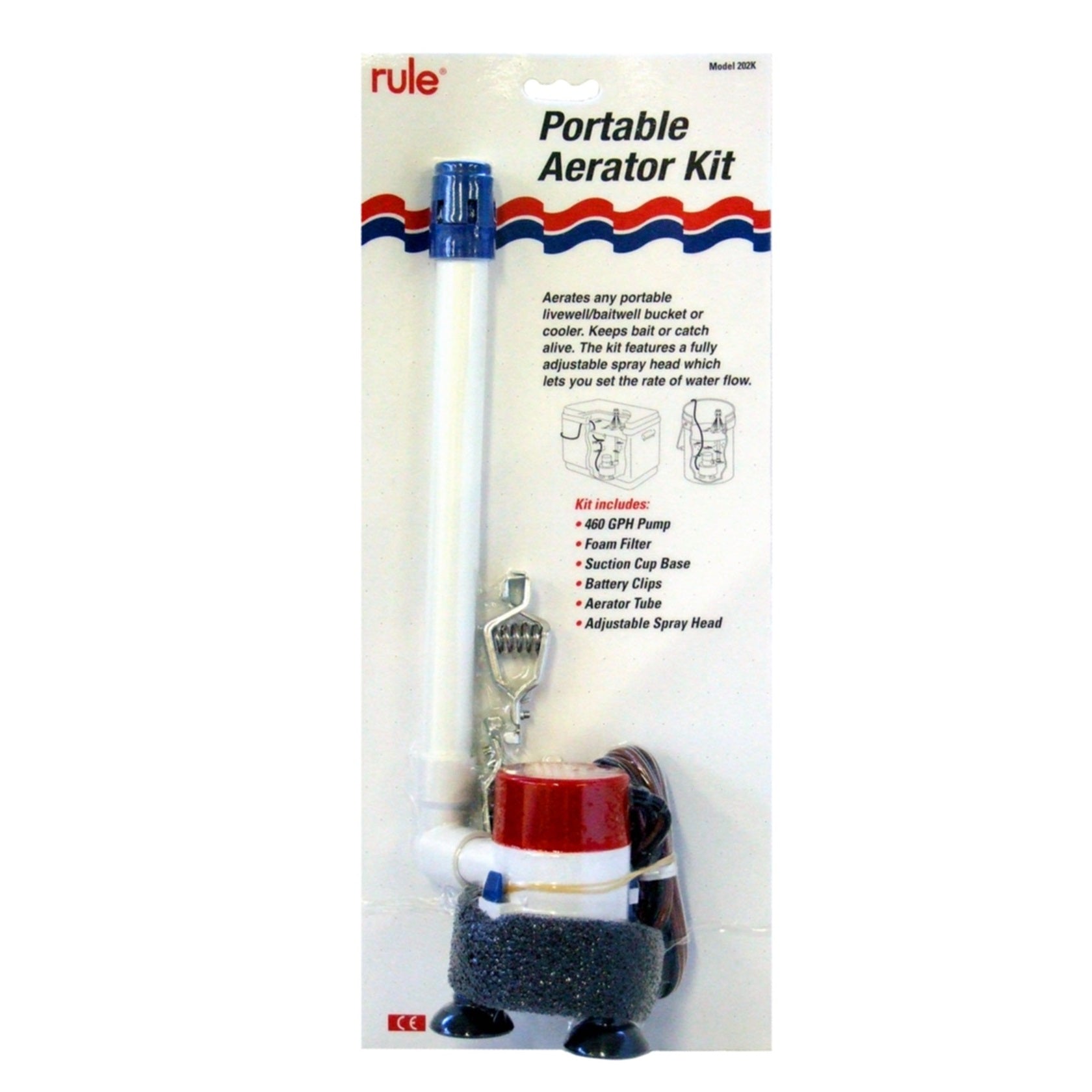 Portable Aerator Kit 460 GPH
 

Kit contains Rule 460 Submersible, 230mm spray tube and battery clips for easy attachment to a 12 volt power source.

Quiet operation.

Foam filtration keeps water clean.

Ignition protected.

Adjustable spray head, increases or decreases flow.

Suction cups on base allow easy attachment to non-porous surfaces.

Dimensions :

 300mm high, 90mm wide.

Output :

 Up to 23 litres/minute (5 gallons/minute) at 1m head.

Flow rate :  

460 (gph) 1741 (lph)

Voltage :  

12 (Vdc).