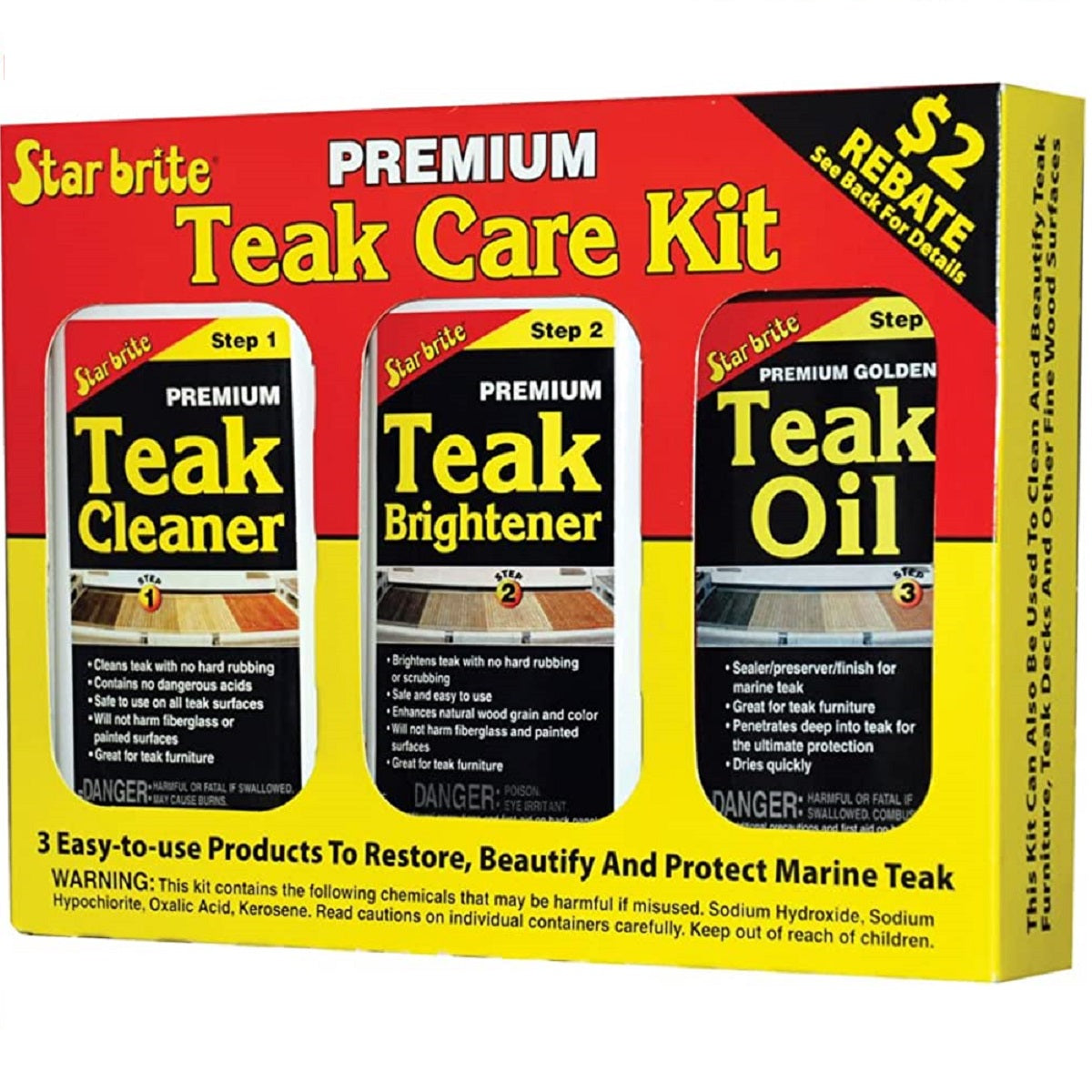 Premium Teak Care Kit
Starbrite's Teak Care Kit contains all you need to restore and refresh old teak, or protect new wood. All three products are formulated using the best, most high-tech ingredients available to ensure long lasting protection and beauty. An easy guide is included so even first time users can get professional grade results. This smaller kit is recommended for boats that have minimal teak trim.

Each bottle is 473ml.Step One - Premium Teak Cleaner:

                - A quick an easy formula that cleans teak and other fine woods to protect them from oiling.

Step Two - Premium Teak Brightener:

                - Brightens teak aswell as highlighting and enhancing wood grain to produce a warm, natural colour.

Step Three - Premium Teak Oil:

               - Seals, preserves and finishes marine teak and other fine woods, creating a finish that lasts up to six times longer than other teak oils.