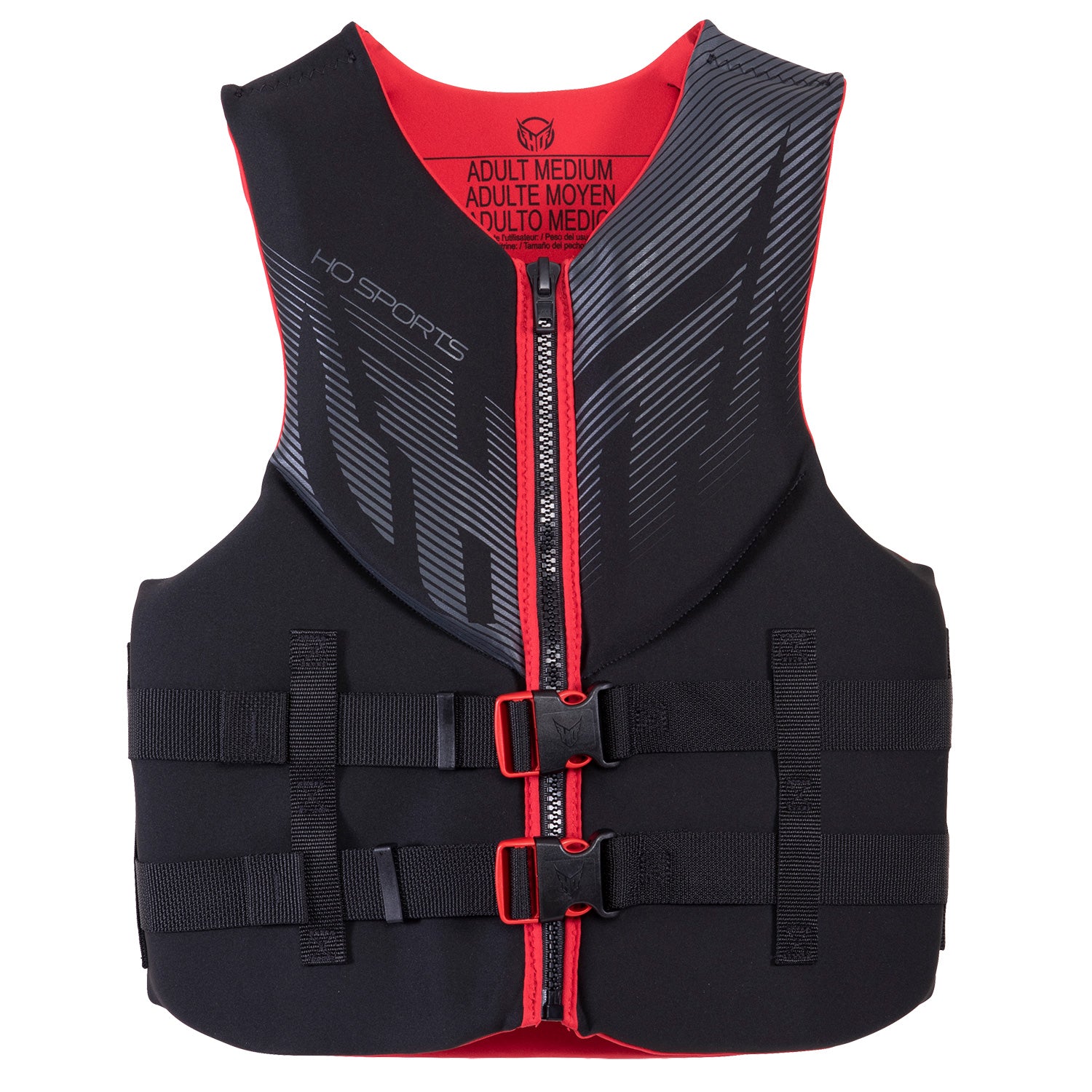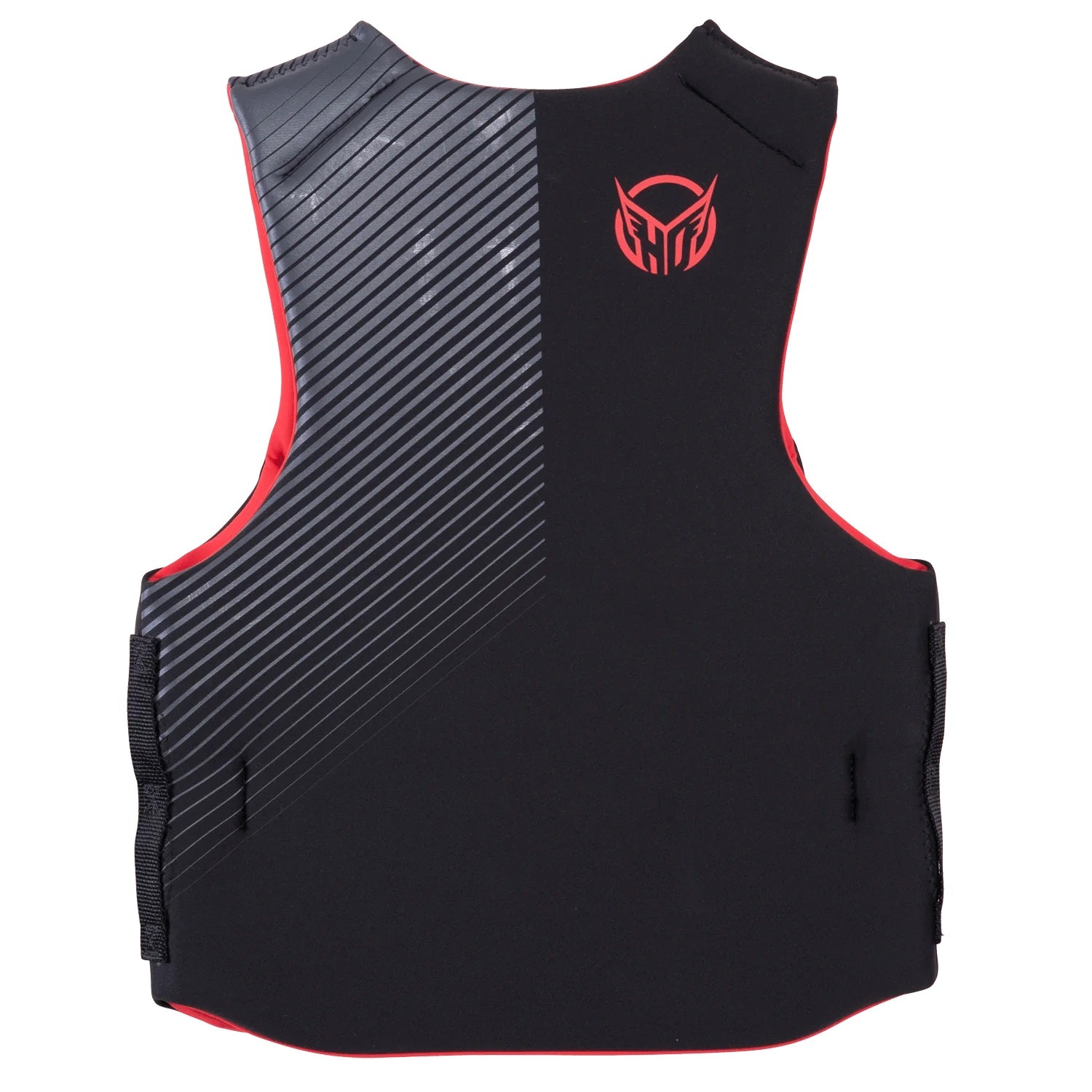 Pursuit Neo Vest
In the Pursuit of perfection, comfort and safety we came right back to the Pursuit. Our best-selling pursuit vest line delivers maximum mobility and comfort through increased arm holes and strategically placed neoprene panels. The Pursuit's upper panels are thinned out while the lower section contains more of the safety foam. Blind belts and asymmetrical graphics make the Pursuit a great choice for all water sports addicts.
Strategically segmented foam panels for supreme mobility and flexibility.
Superior drain-ability quickly releases water to keep skier lighter and drier.
Internal belt design to keep the straps tucked away from your limbs
Front zip entry for maximum flexibility and easy entry.
Quick release buckles for easy connections.
Harmonized approval personal flotation device.