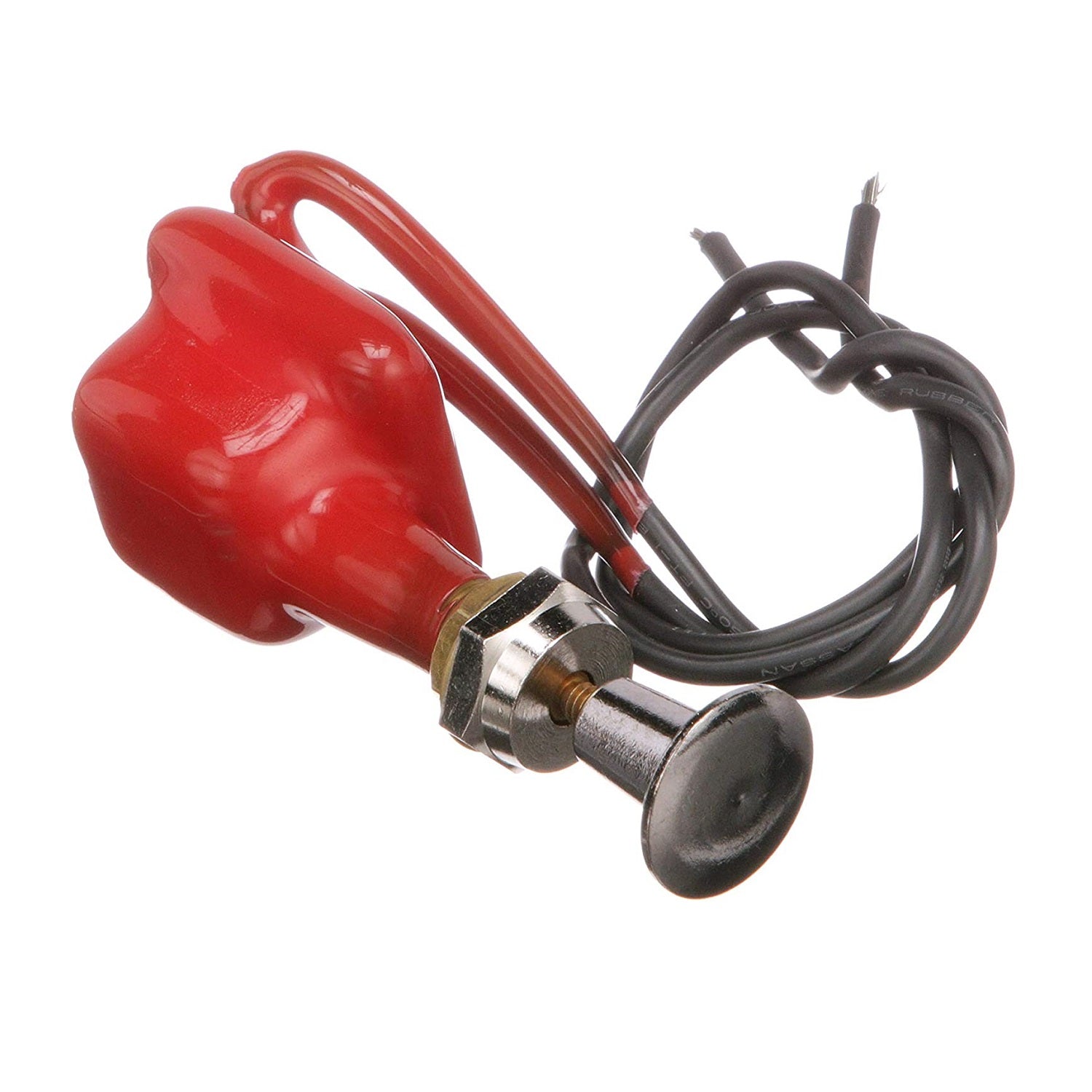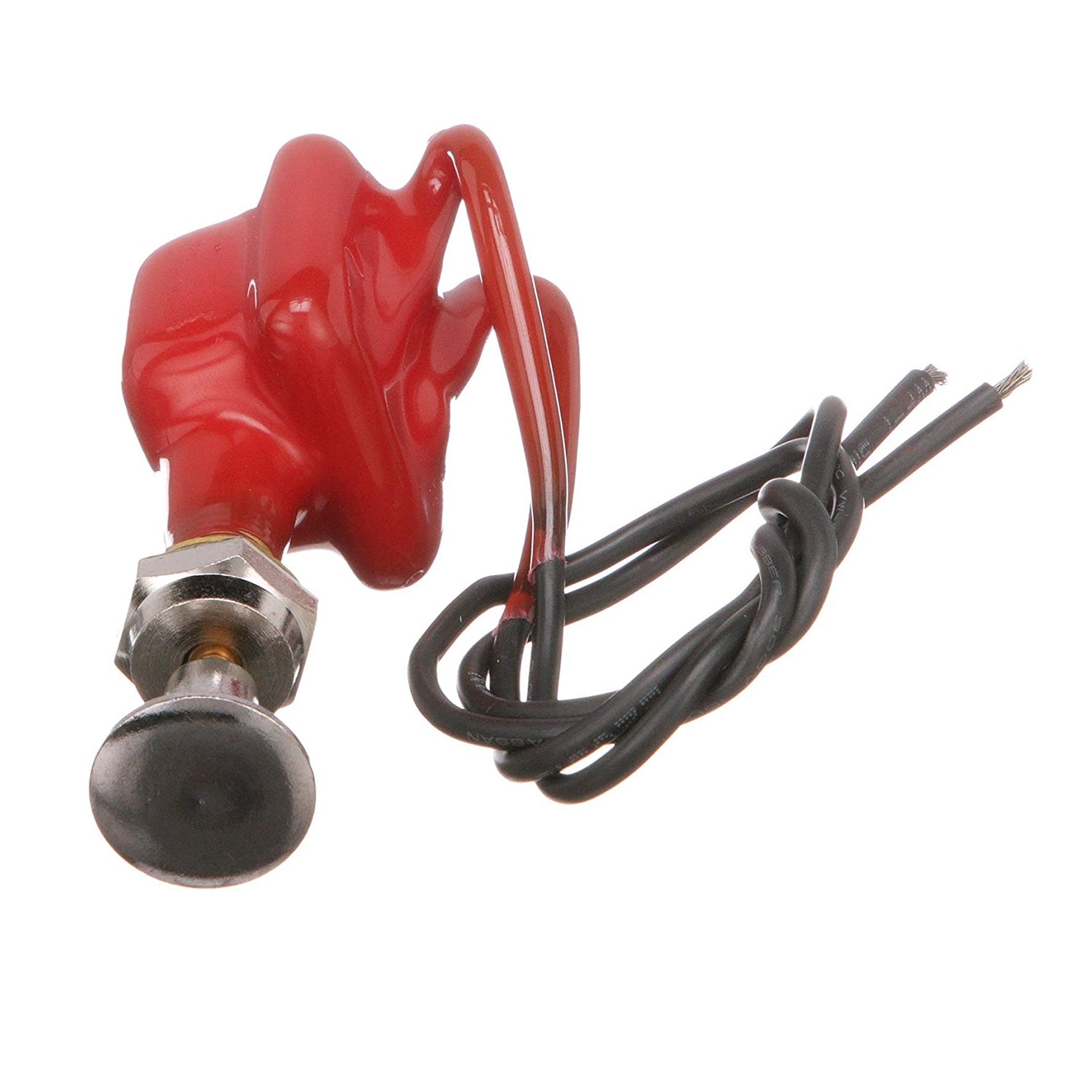 Push-Pull Switch Off-On
Single pole, single throw 1-circuit switch turns one circuit on and off

2-position Off/On switch; normally Off

Heavy-duty marine-grade construction; chrome-plated brass knob and face nut resist corrosion

Plasticized body sealed against moisture and dirt.

Rated 6 to 36V DC; 10 amps @ 12V DC.

Mounting stem measures 1-1/4 inches long x 3/8 inch diameter.

2 (two) 18-gauge insulated copper wire leads are 12 inches long.

Fits panels up to 5/8 inch thick.