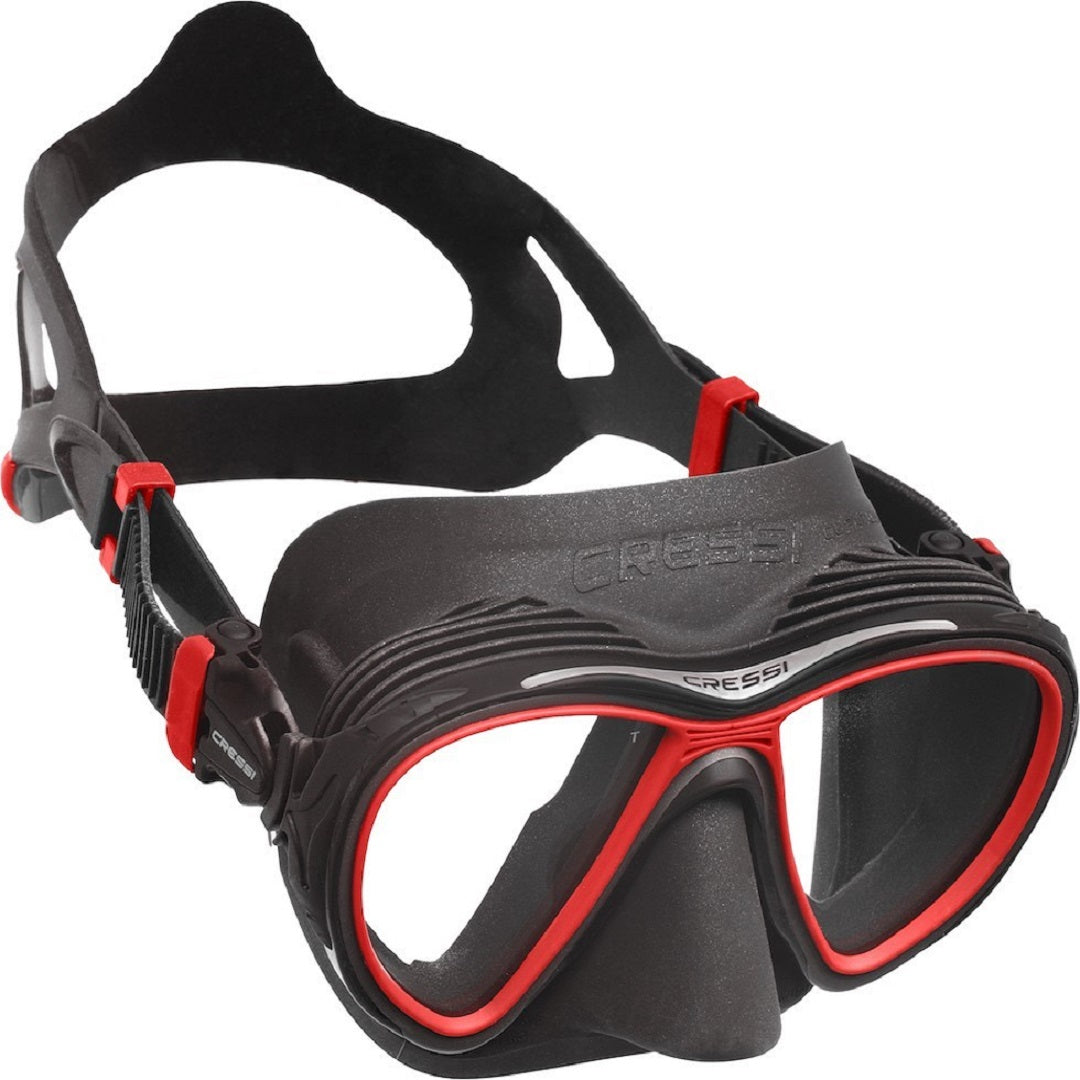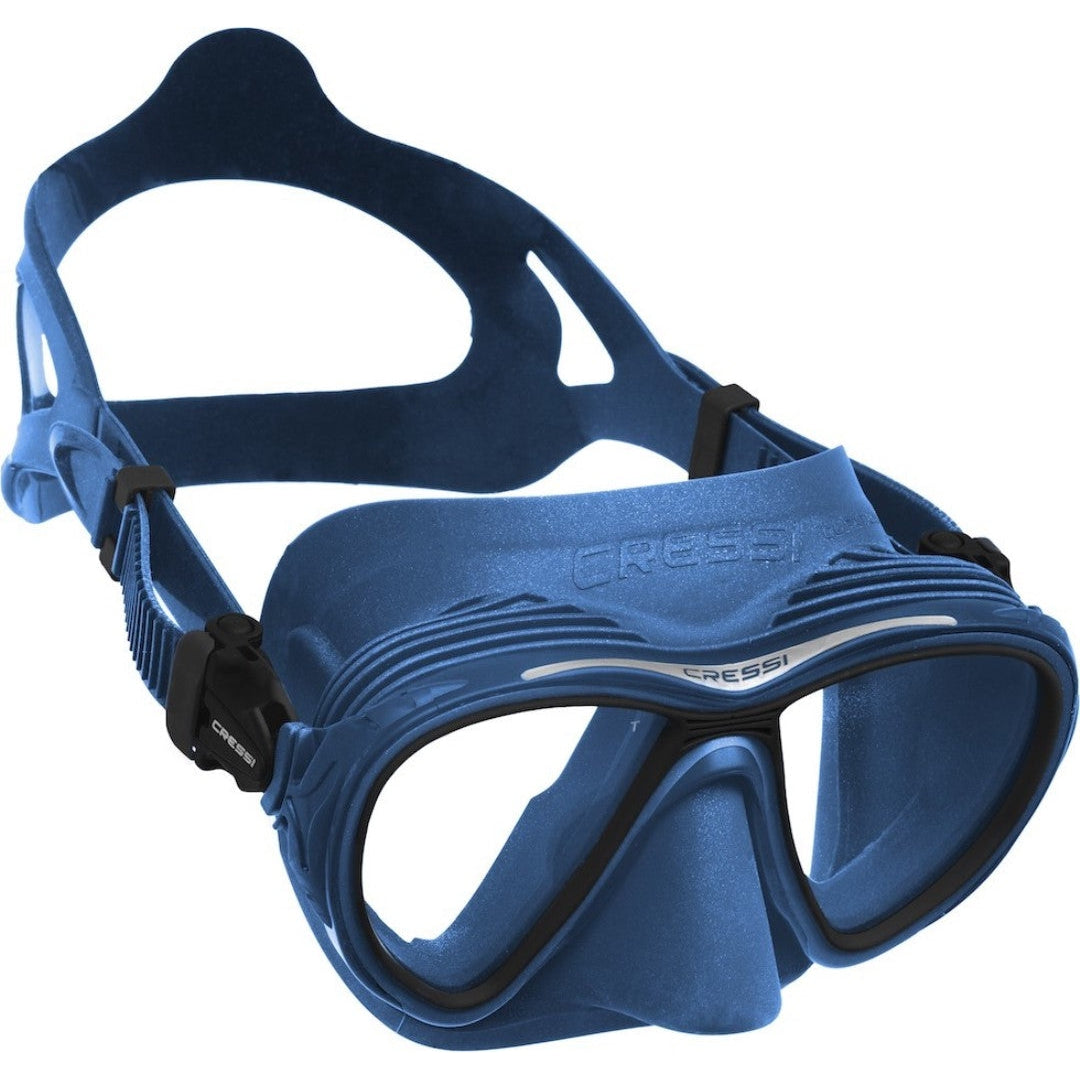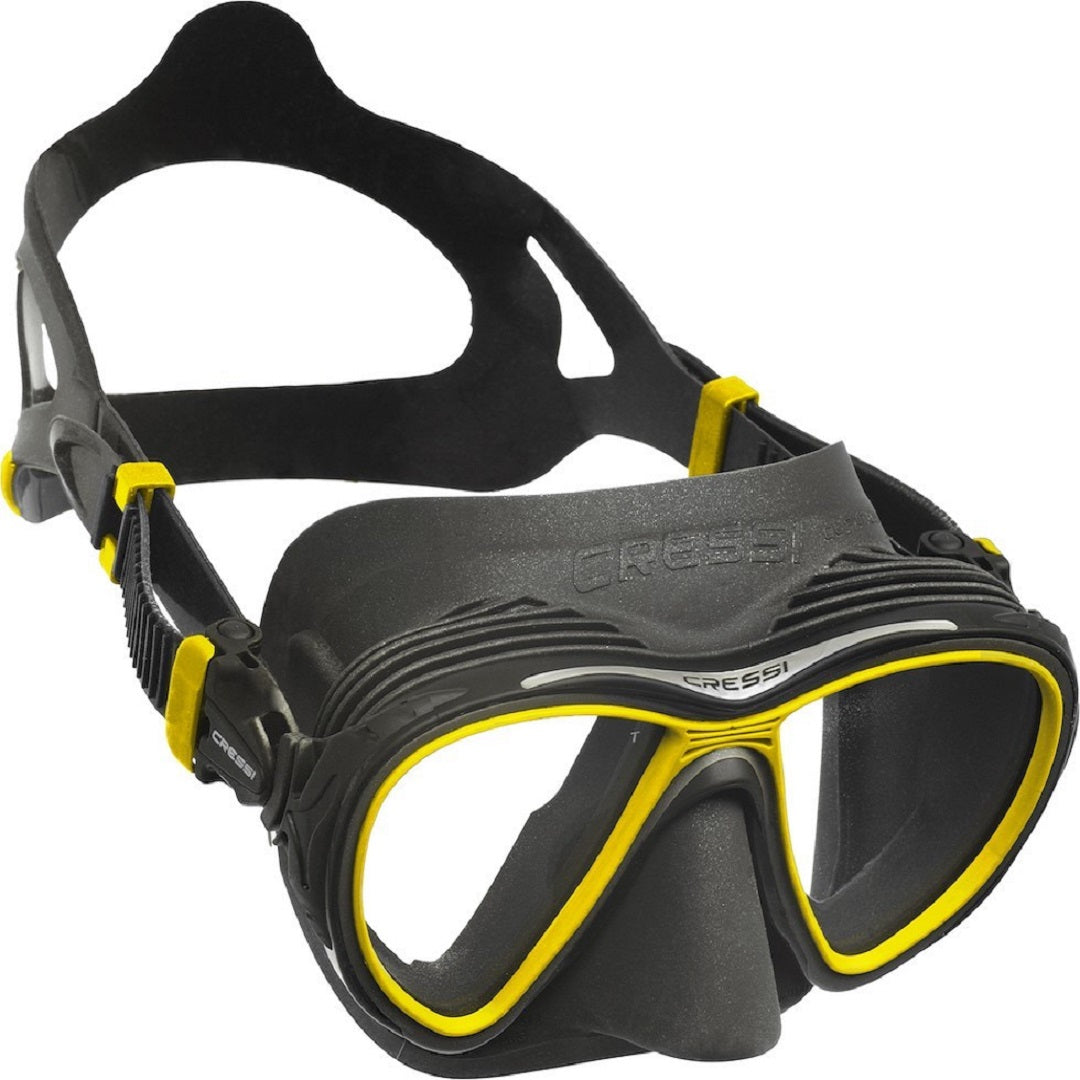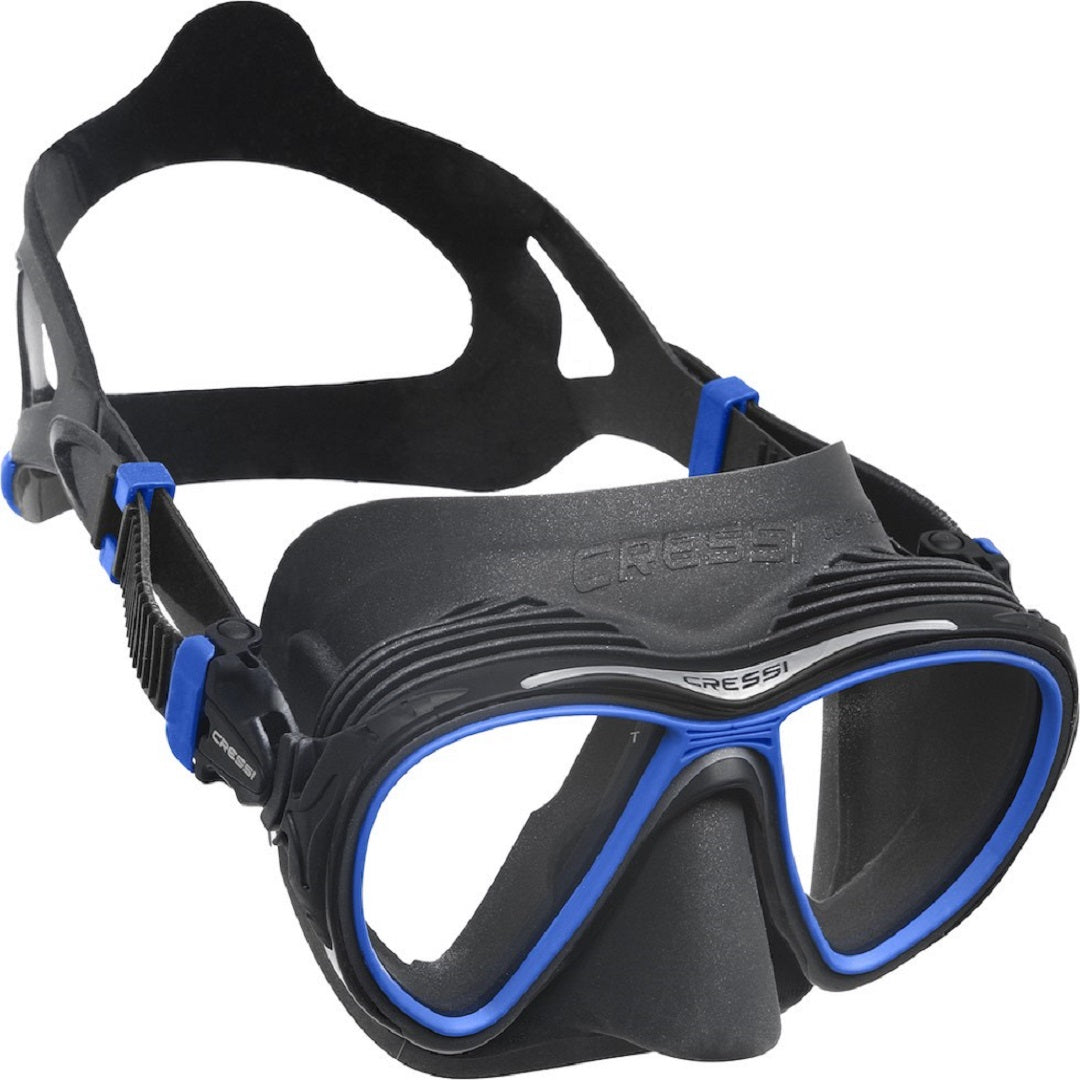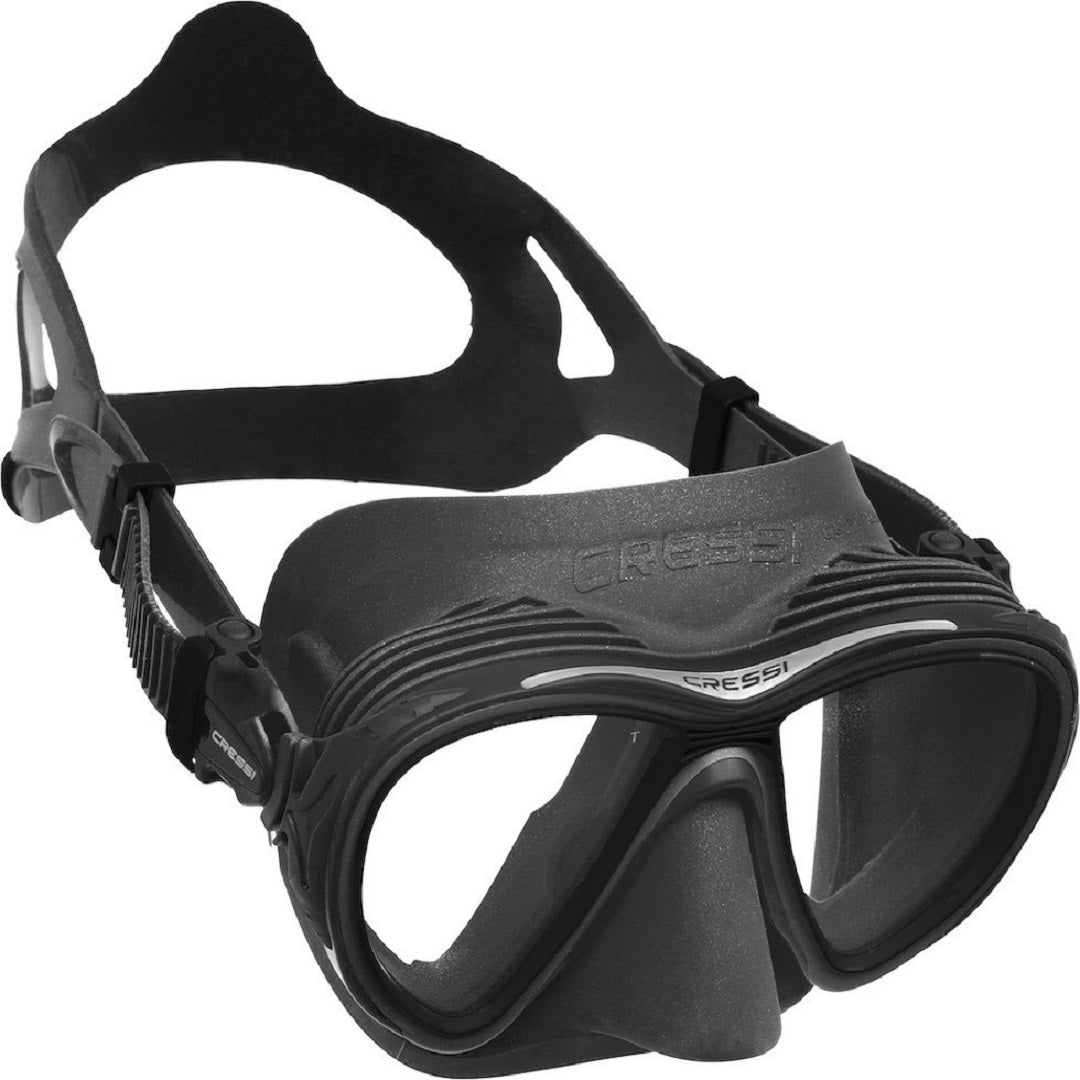 Quantum Mask
The major innovation with the Quantum mask is that as well as offering enhanced downwards vision it avoids the fogging phenomenon through the internal thermoregulation of the warm, damp air exiting the nose.

This air is channelled by a system of membranes set in the moulding around the eyes and nose and deviating the flow towards the silicone skirt rather than the lenses.

The external part of the skirt features a cooling system composed of two small heat exchangers that act as radiators.

The lenses are not treated chemically and it should be remembered that when the mask is new, as is the case with all masks, we advise you to clean the lenses carefully with toothpaste or dishwashing detergent, or simply use a lighter to burn away all volatile materials and dust that may have collected on the glass. It is also always useful to use saliva as a surfactant before every dive.

Patented Anti-Fog system.

Double injection technology.

Inclined lenses.

Flexible buckle with micrometric adjustment.

Bi-Silicon strap.

Tempered Glass.