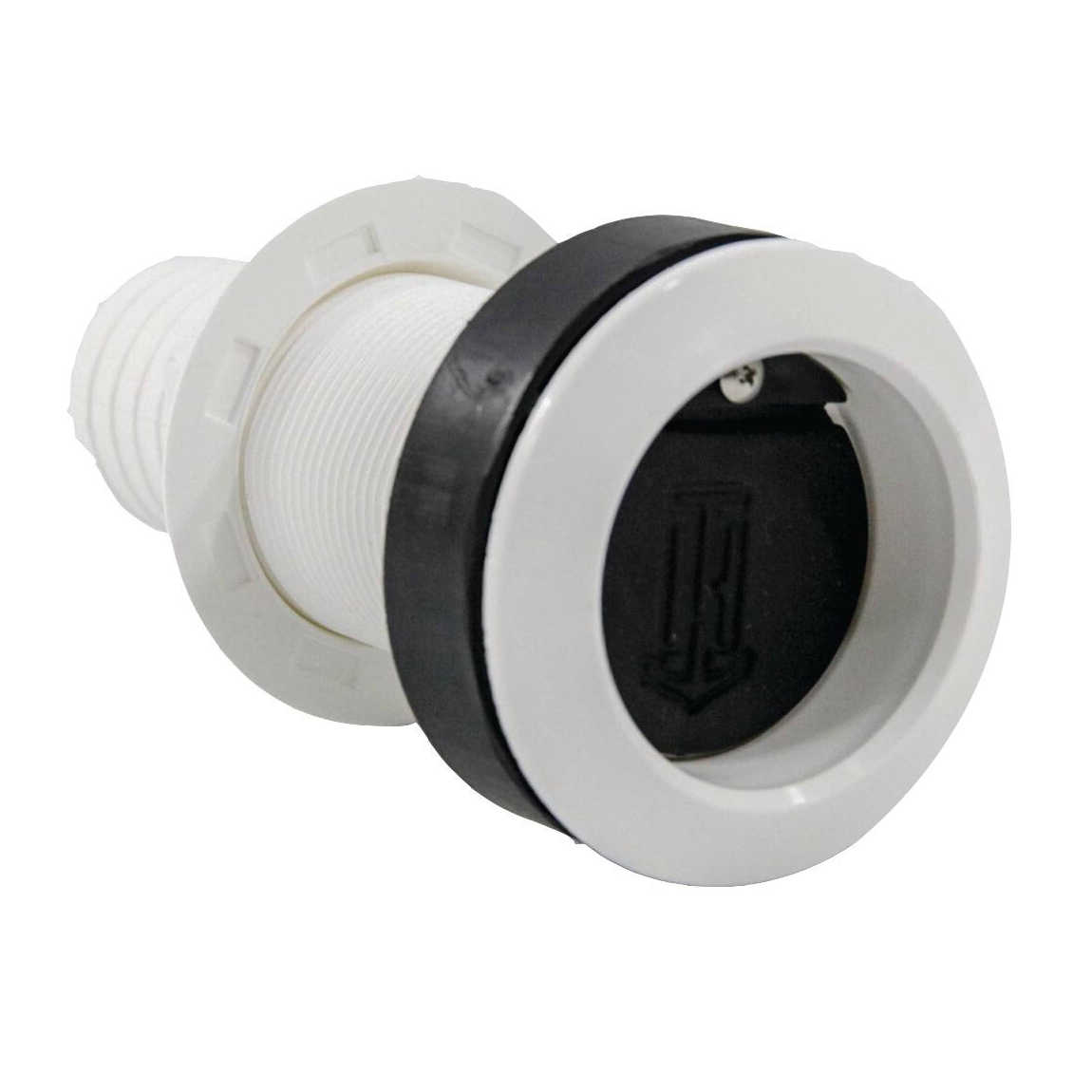 Recessed Thru Hull Scupper
These scupper drains are simply the best and most fool-proof of any scupper available. The low profile head and recessed flapper provide a more attractive installation than the typical, external flapper scupper.

Furthermore, the flapper is molded of a flexible thermo-plastic that is totally impervious to the effects of sun and chemicals found in the marine environment.

These flappers will not curl up, rot, or lose their sealing ability.

These thru-hull type scuppers are barbed to fit 1-1/2" and 2" I.D. hose.

The threaded portion accommodates hulls up to 3-1/2" thick. Mounting nut is included.

Fits 1-1/2"

Hose; White/Black Flapper.