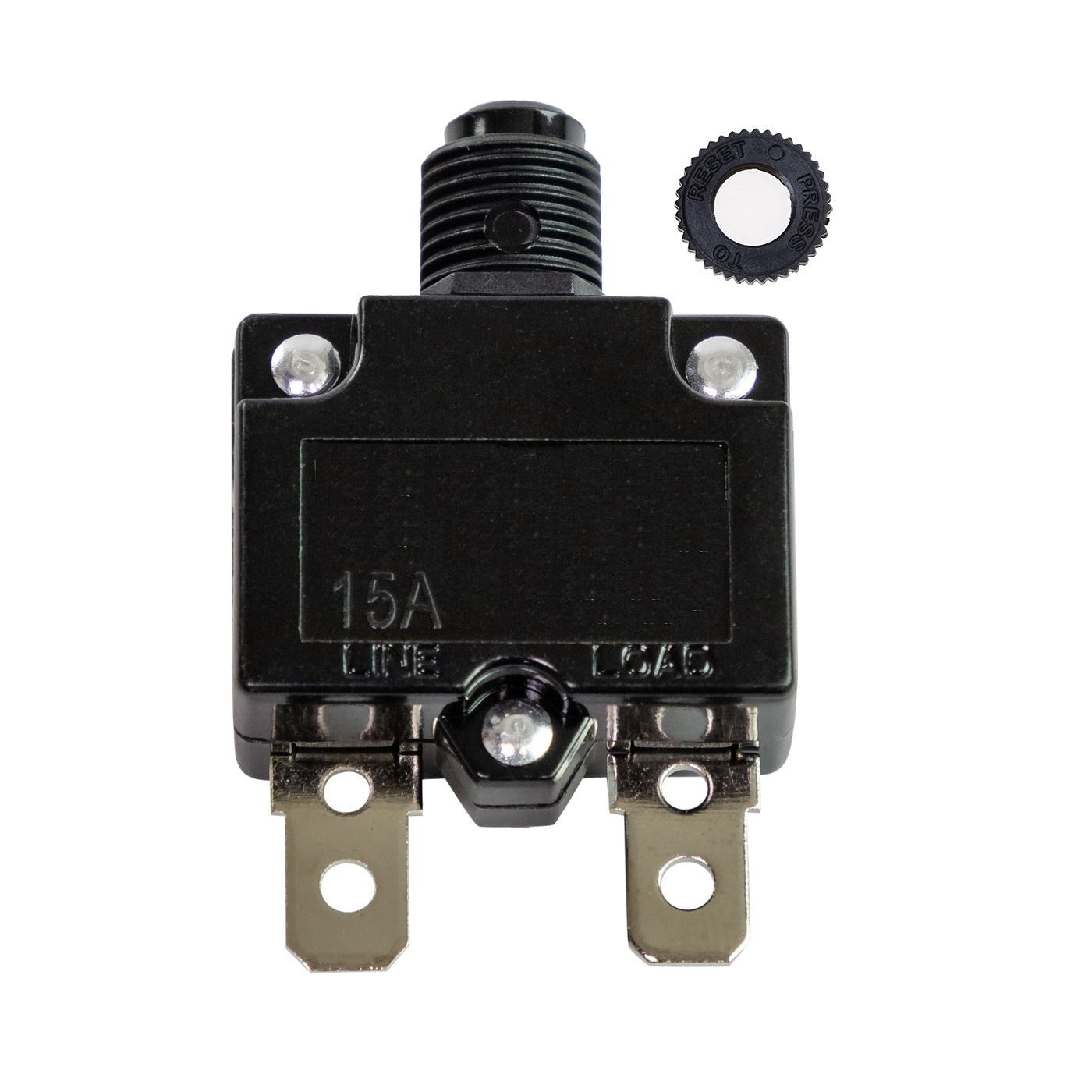 Reset Circuit Breaker
This Marine 2P Circuit Breaker is the same resettable breakers we use in our custom marine panel assemblies.

Our thermal breakers come in four sizes : 5A, 10A, 15A.

They trip off and can be reset right from the front of the panel.

Mounting hole Diameter 11 mm.

Voltage : 12 V.