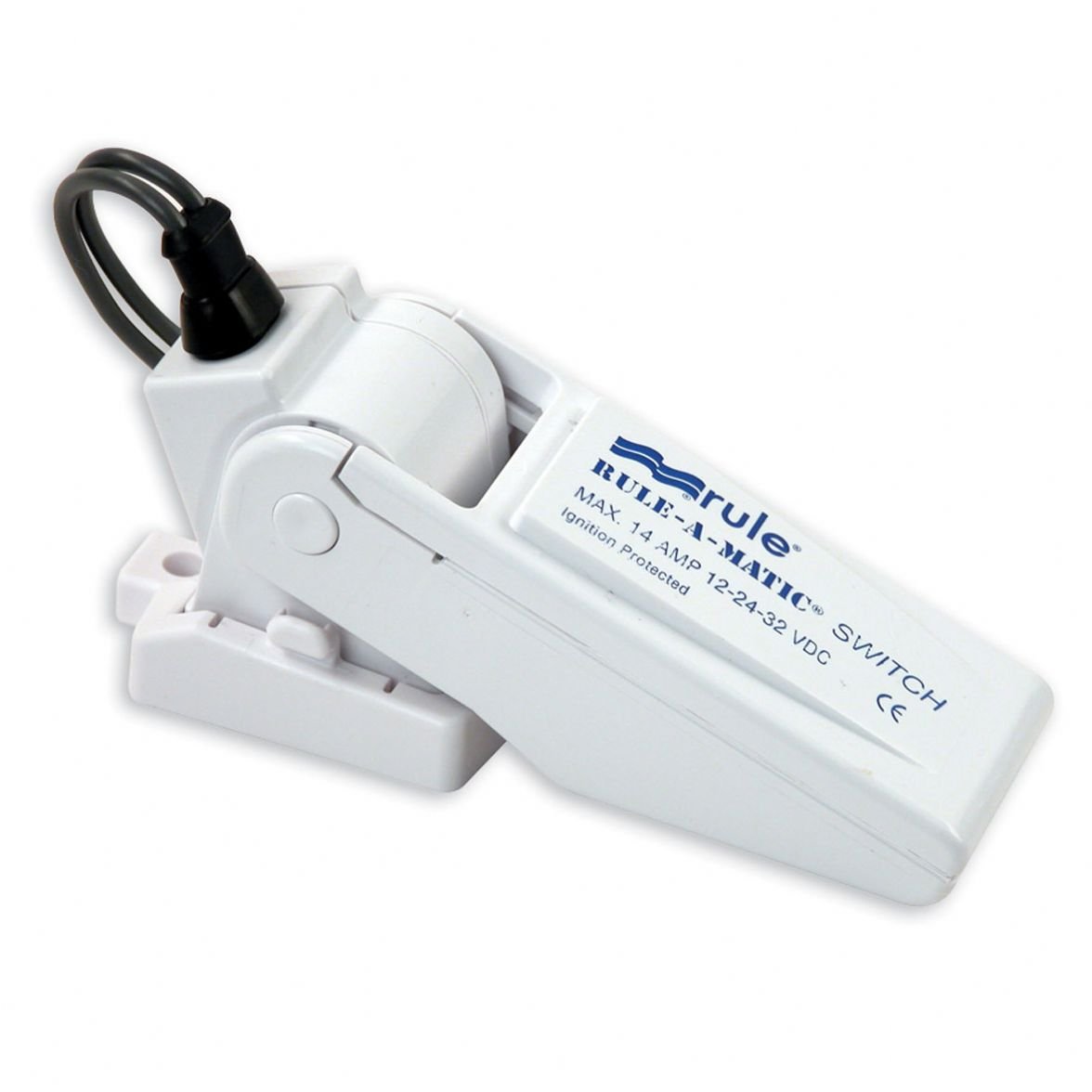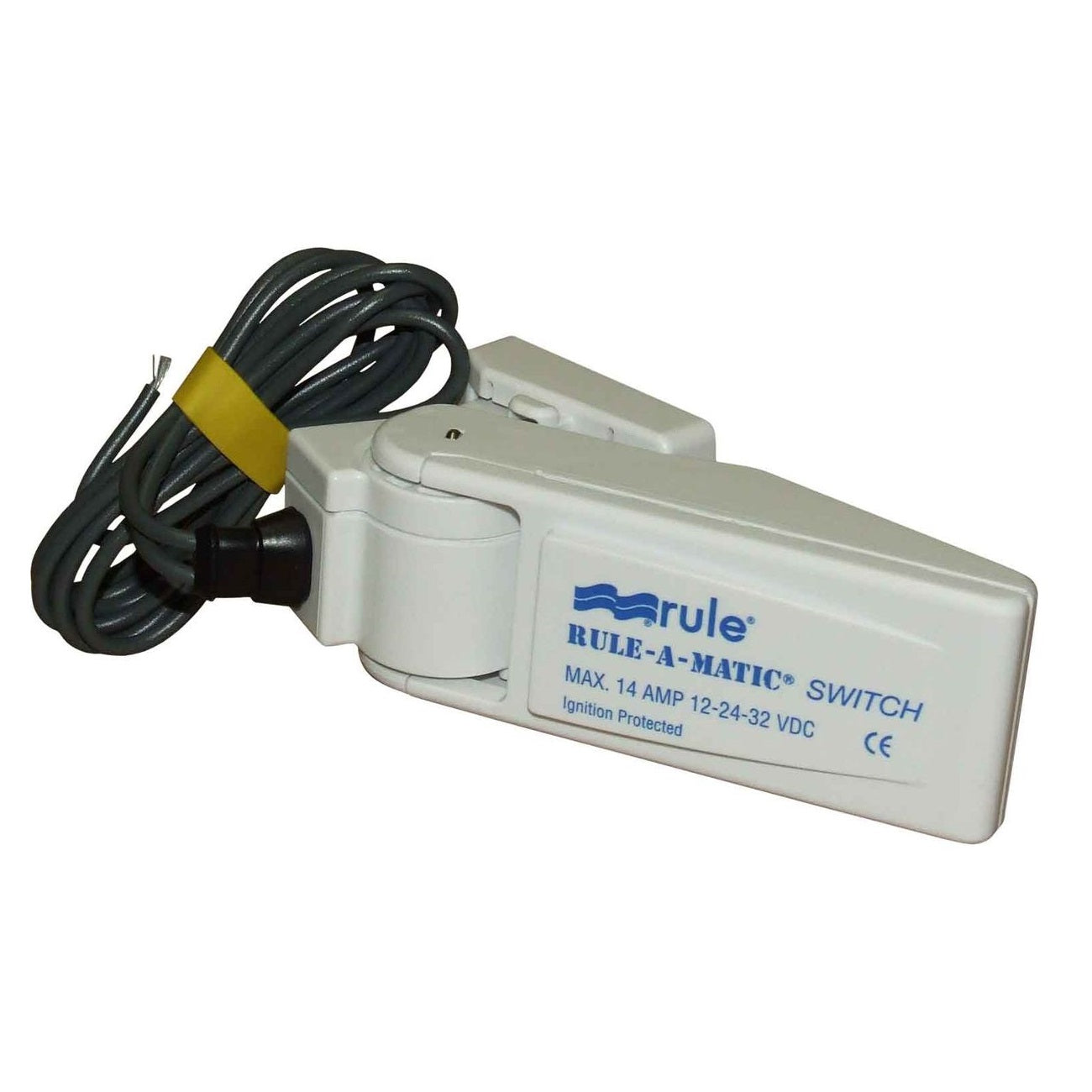 Rule-a-Matic Float Switch
Rule-a-Matic Float Switch. For automatic on/off bilge pump control. Switch design prevents rapid on / off cycling. Also available with fuse holder.

Snap switch tested to over 1,000,000 cycles @ 12V. Highly abrasion resistant marine grade blocked wire.

Exclusive moisture tight seals.

Environmentally friendly mercury free design.

Dimensions : 127mm long x 40mm wide x 110mm high (at max. lift).Maximum Current : 14 (amps).Voltage :  12 / 24 / 32 VDC.
Wire Size : 16 Gauge.
Wire Length : 28".