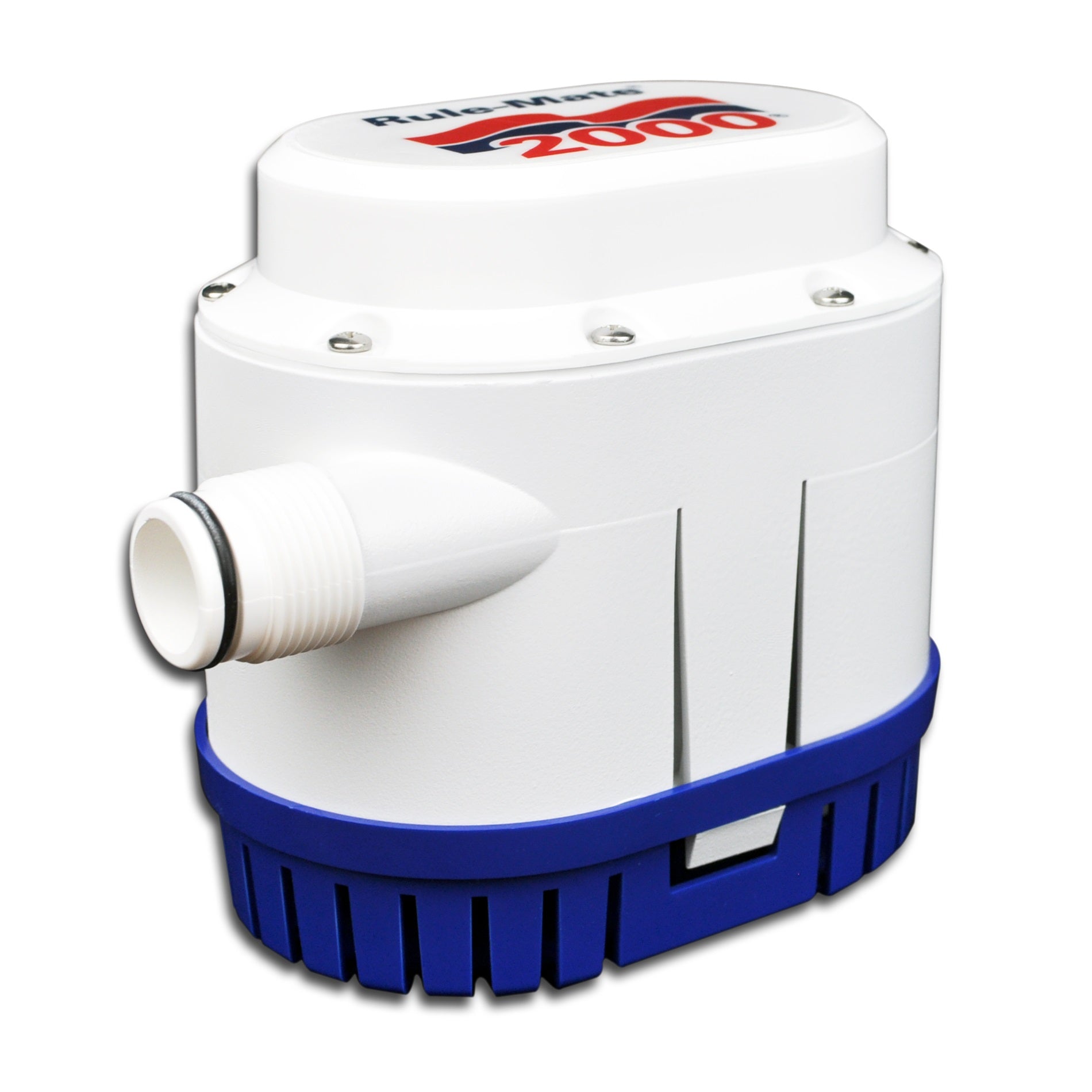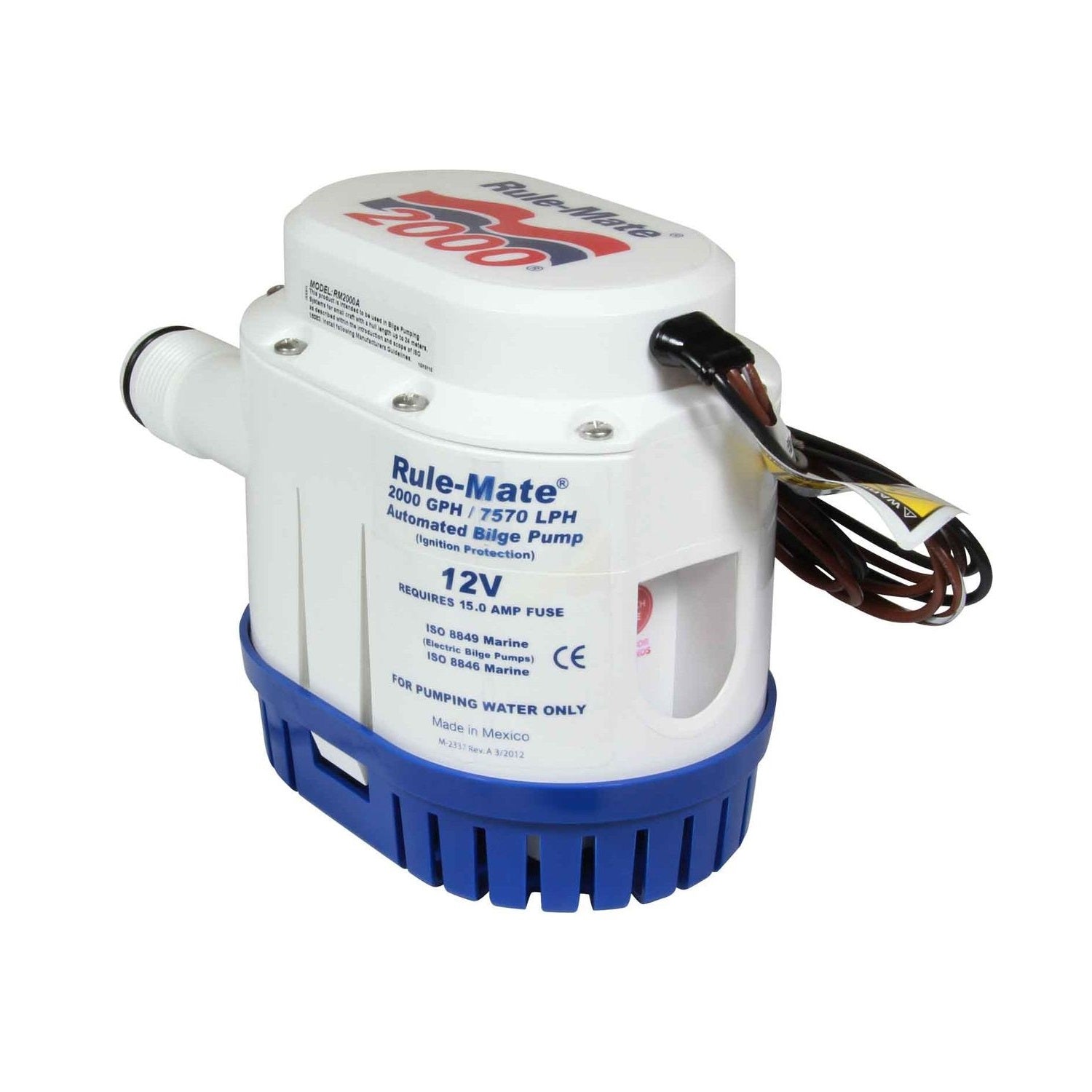 Rule-Mate Automatic Bilge Pump 2000 GPH
The Rule Mate 2000 GPH (7570 LPH) automatic submersible bilge pump eliminates the need for a separate float switch to activate the pump.

Once power is supplied to the bilge pump, starting and stopping is completely automatic. The pump activated when the water reaches 2-1/2" and automatically shuts off when the pump senses no water against the impeller.

All-in-one pump with internal field effect sensor switch eliminates the need for external float switch. Eco friendly field effect technology.

Sensor switch is calibrated to only turn on when water is present – will not turn on from oil over spill in bilge.

Leaves approximately 5/8" of water in the bilge.

Extra long life heavy duty motor.

Silent motor is designed for years of reliable usage. Pump is fully submersible.

Includes 1" NPT discharge. PLUS the included 1" and 1-1/8" screw-on hose barb ports.

90 degree hose barb discharge ports to adapt to different size thru hulls.

Features :    •   All-in-one pump & switch - No float switch required.    •  Pump turns on when water level rises & shuts off when water is removed.    •  Snap-off strainer for easy cleaning.    •  Anti-Fouling Impeller.Max Flow :

 2000 GPH (7570 LPH).

Voltage :

12 or 24 VDC.

Amp. Draw :

15 Amp (12v) or 7.5 Amp (24V).

Size :

  5.9" (150mm) H, 5.9" (150mm) L,  4.3" (110mm) W.

Hose Size :

1" and 1-1/8" Hose barb.