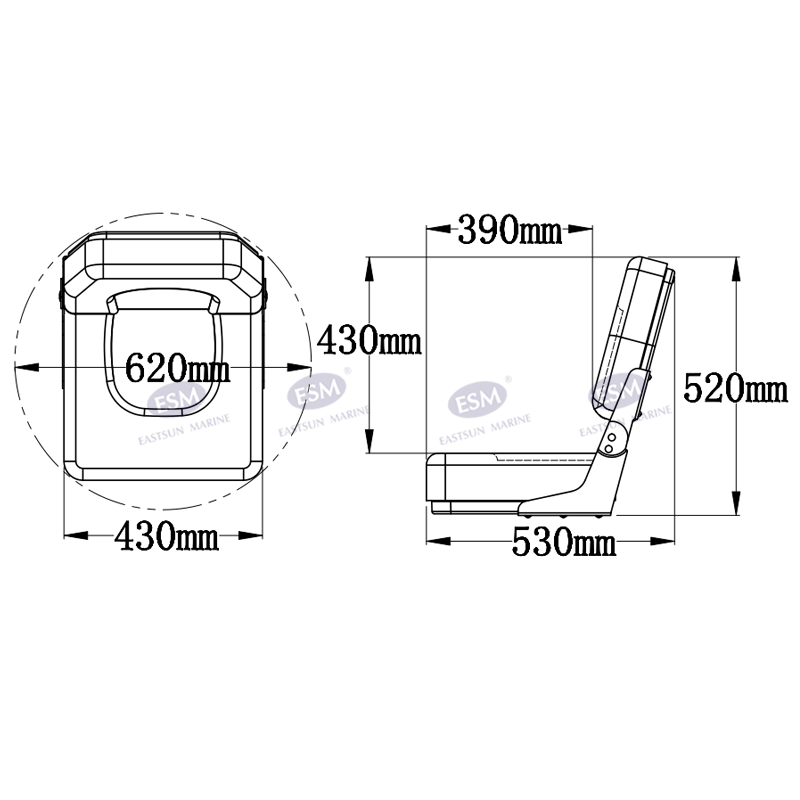 S43 Fold Down Seat
Upholstered folding boat chair, white, with injected plastic frame and aluminum reinforcement.

S43 Fold Down Seat White 9002LG + DARK BLUE 5013DB

Ideal for fishing boats or any other vessel.

Total height :  520 mm.
Total length :  530 mm.
Total spinning diameter :  620 mm. 
Seat length :  390 mm.
Seat and back width :  430 mm.