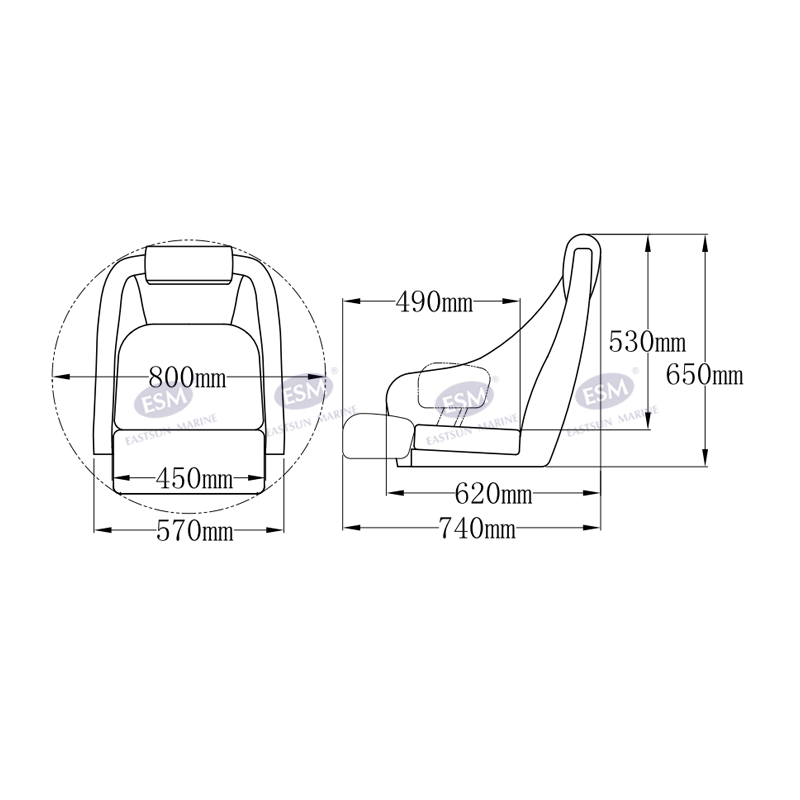 SD51 Flip Up Seat With Pillow
SD51 Flip Up Seat With Pillow, White 9002LG + Dark Blue 5013DB Laces.

A flip up bolster allowing it to act as either a supremely comfortable seat or as a leaning post.

Roto molded plastic substrate with full upholstered cushion.

Heavy duty marine grade vinyl or fabric and high density foam.

The flip up hinge and armrest brackets are made from corrosion-resistant aluminum and withStainless steel hardware.

Height : 650 mm.Width : 570 mm.Length : 740 mm.