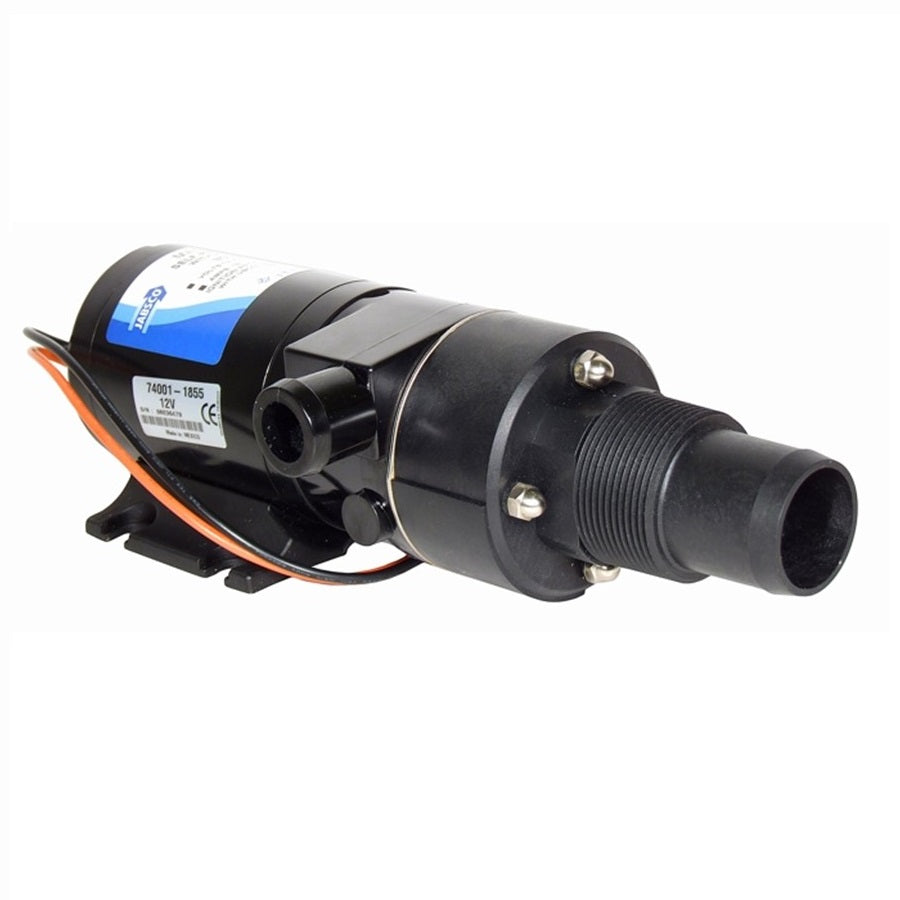 Sealed Macerator pump
Now has a fully sealed motor and a new powerful chopper blade.

Grinds raw toilet waste to a uniform slurry for easy transfer and discharge.

Fully sealed motor with Dry-Run protection device.

Compact toilet waste macerator pump.

Heavy duty 4 blade chopper.

15 minute rated, for use with waste holding tanks up to 900 litres (200 gallons) capacity.

Self-priming up to 0.6m vertical lift.

Voltage :  12 V or 24 V.Fuse Size :  20 Amp (12V), 15 Amp (24V). Connections :

 For 38mm (1½") bore inlet hose, 25mm (1") bore discharge hose.

Output :  Up to 43 litres/minute (9 gallons/minute) at 3m total head. Maximum recommended total head 6m.Dimensions :  290mm long x 120mm wide x 95mm high.