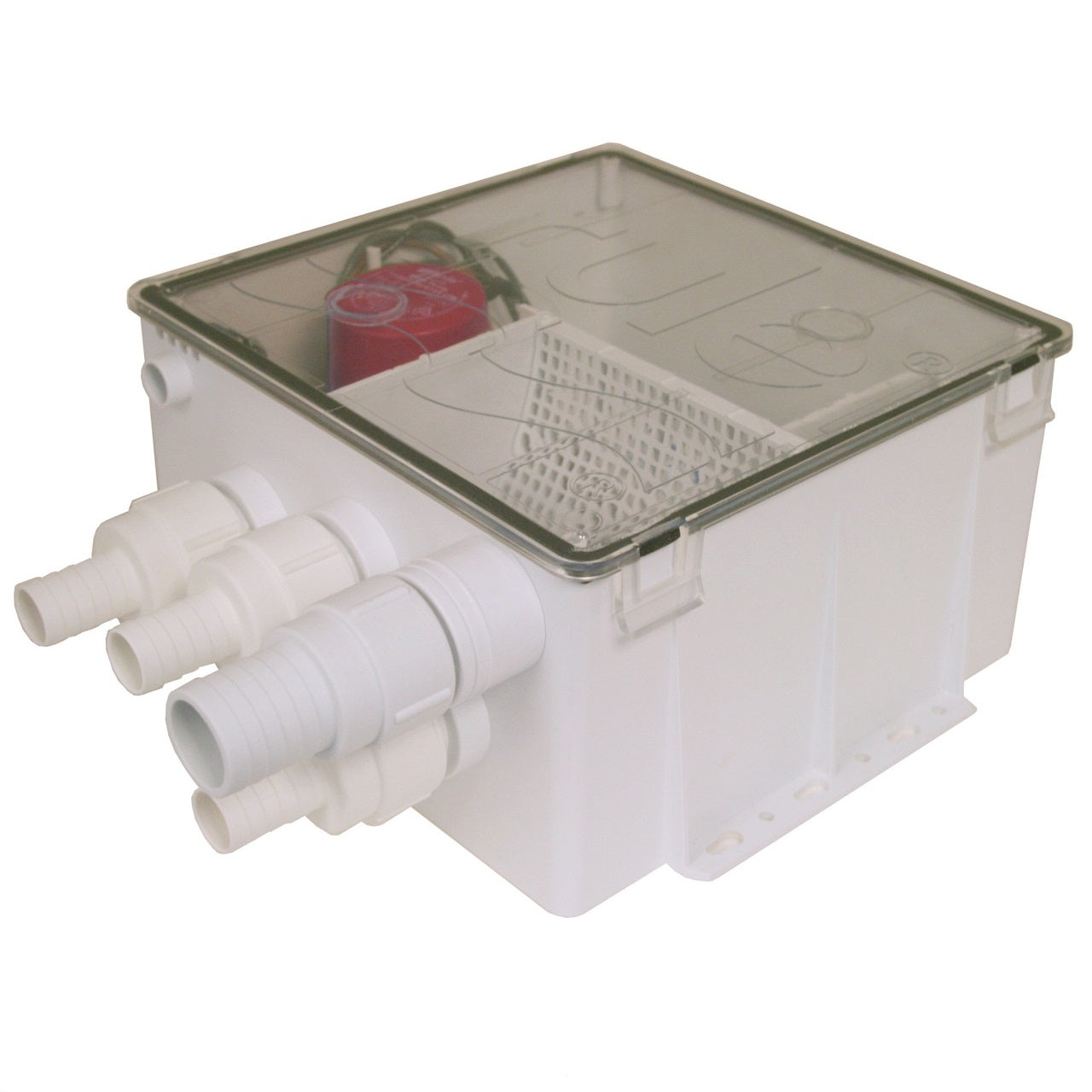 Shower Pump System
Contains Rule 800 GPH Submersible.

Pump controlled by a Rule-a-Matic float switch.

Clip in, removable pump, strainer and cover allows easy cleaning and servicing.

Sealed clear screw-down cover.

Integral non-return valve.

Ignition protected.

Multi-port inlet.

Connections: For 19mm (3/4"), 25mm (1") or 29mm (1 1/8") bore hose on inlet and outlet. Straight or 90º ElbowOutput :  50 litres/minute (11 gallons/minute). Max recommended discharge head 2.5m.Flow Rate :

   800 GPH (3028 LPH).

Voltage :

  12 VDC.

Fuse Size :   

5 Amp.

Dimensions : 

230mm x 240mm x 130mm high.