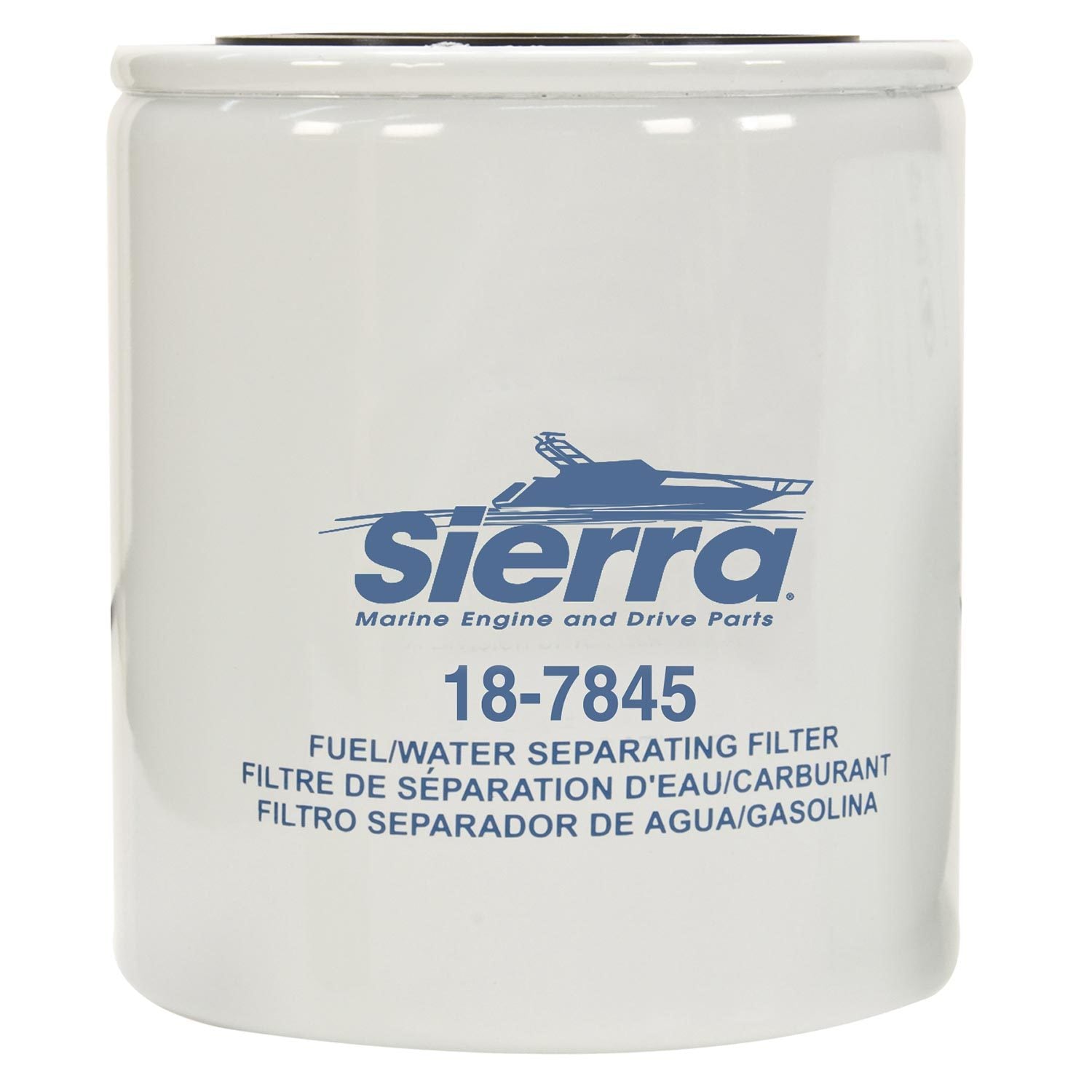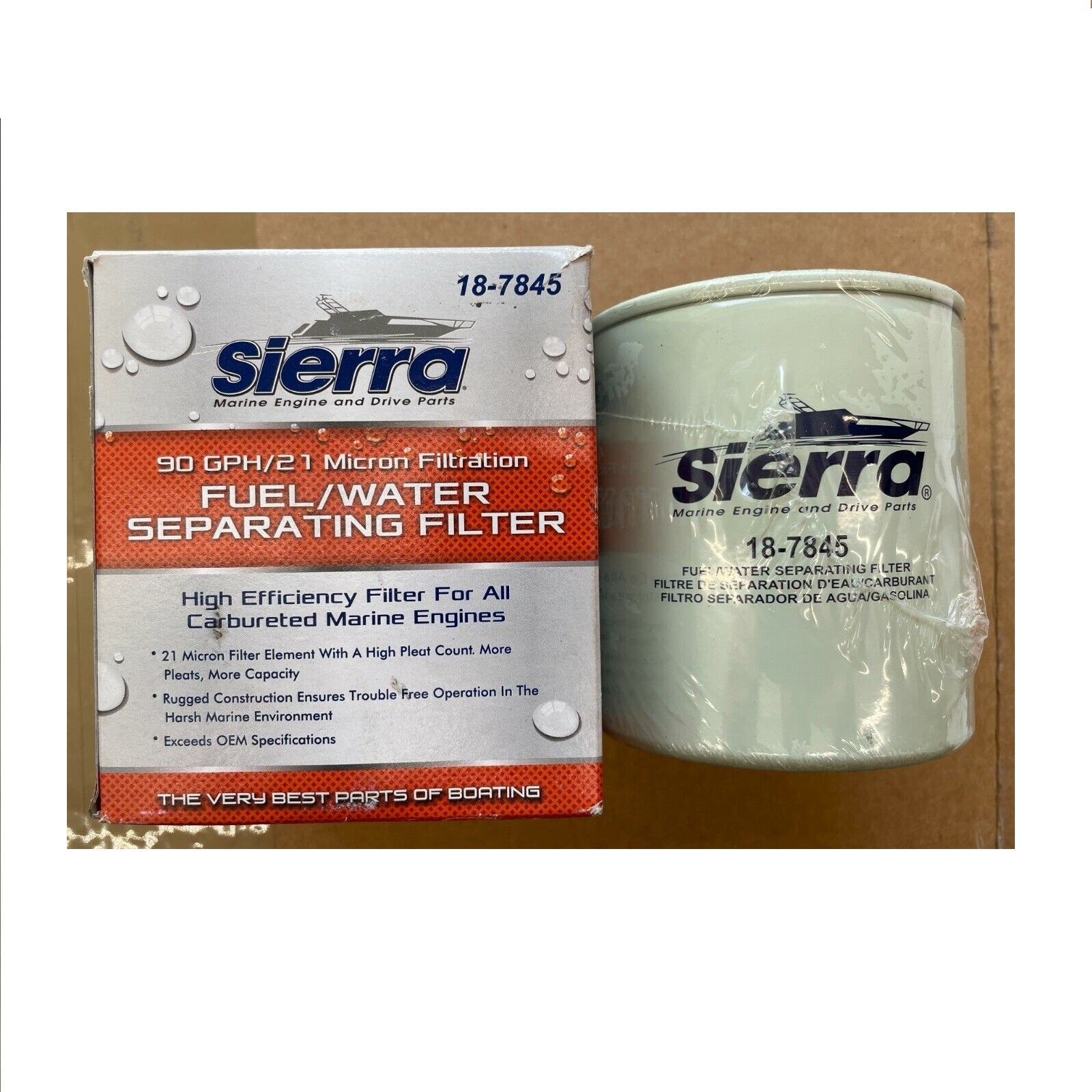 Sierra Fuel/Water Separating Filter
Sierra Fuel Filter/Water Separators are high flow, high capacity, 21 micron filter elements. Will not separate 2 cycle oil from gasoline. Made in the U.S.A. 

Remove 99% of emulsified water from fuel.

Designed to be an exact fit and meet specifications of OEM canister filters.

90% efficient at removing particulate contamination.

Maintains fuel flow while filtering harmful water and debris.

Independently tested to JIS, SAE J1839/J905 and ISO 4548-12 standards.

Epoxy coated interior to resist corrosion.

Will not separate oil-gasoline mixture of 2-stroke fuel.