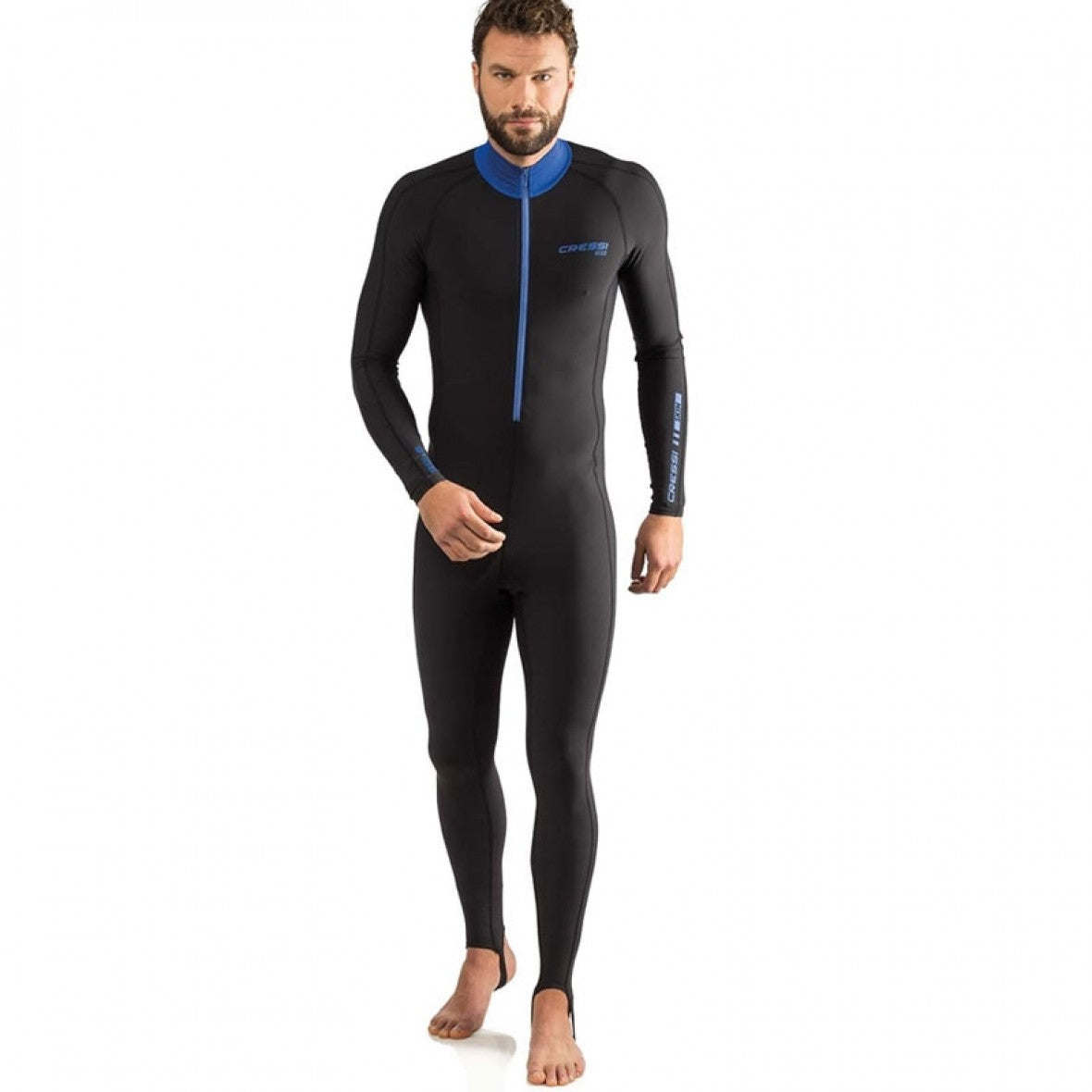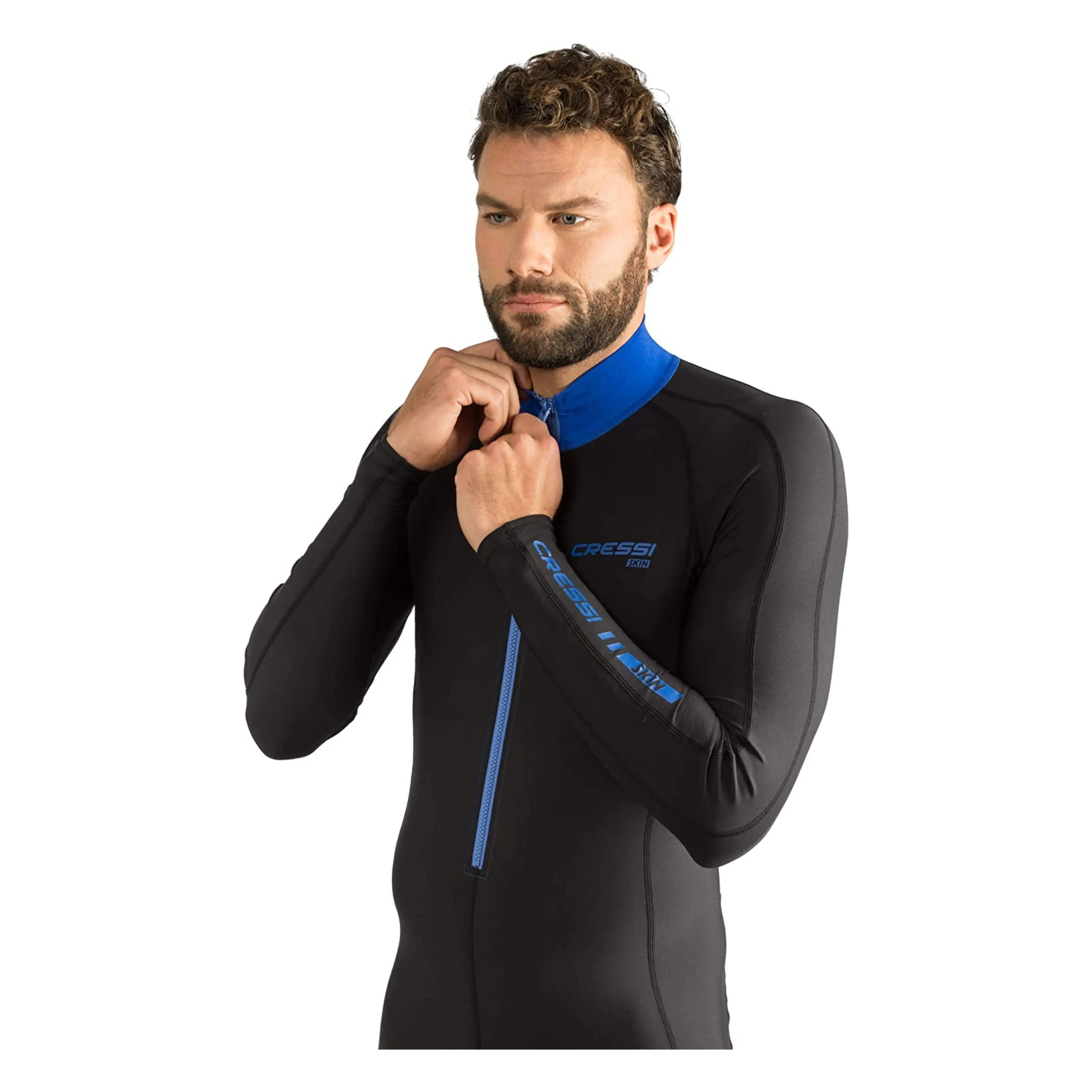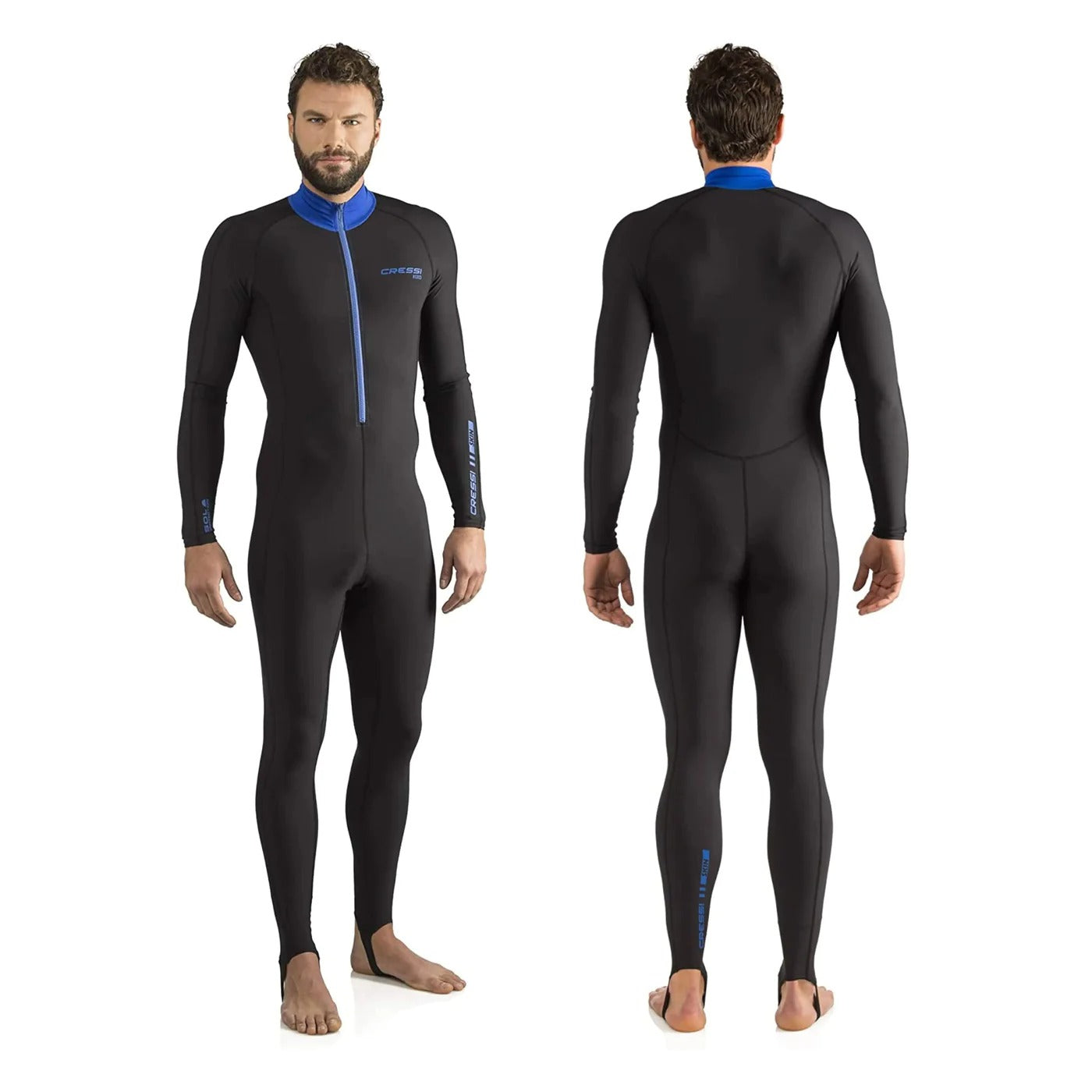 Skin Man 1mm
Crafted from 1 mm material (86% Polyester / 14% Spandex), the Skin is a versatile and a must-have fullsuit for traveling divers.

The high-stretch material is effortless to swim in and naturally conforms to the body to reduce drag.

The Skin provides UV protection 40+ on the surface and just the warmth needed for extended snorkeling or diving sessions in tropical waters.

A long front zip makes the Skin easy to put on and the suit easily layers under thicker dive wear.Heel straps providing a secure fit.