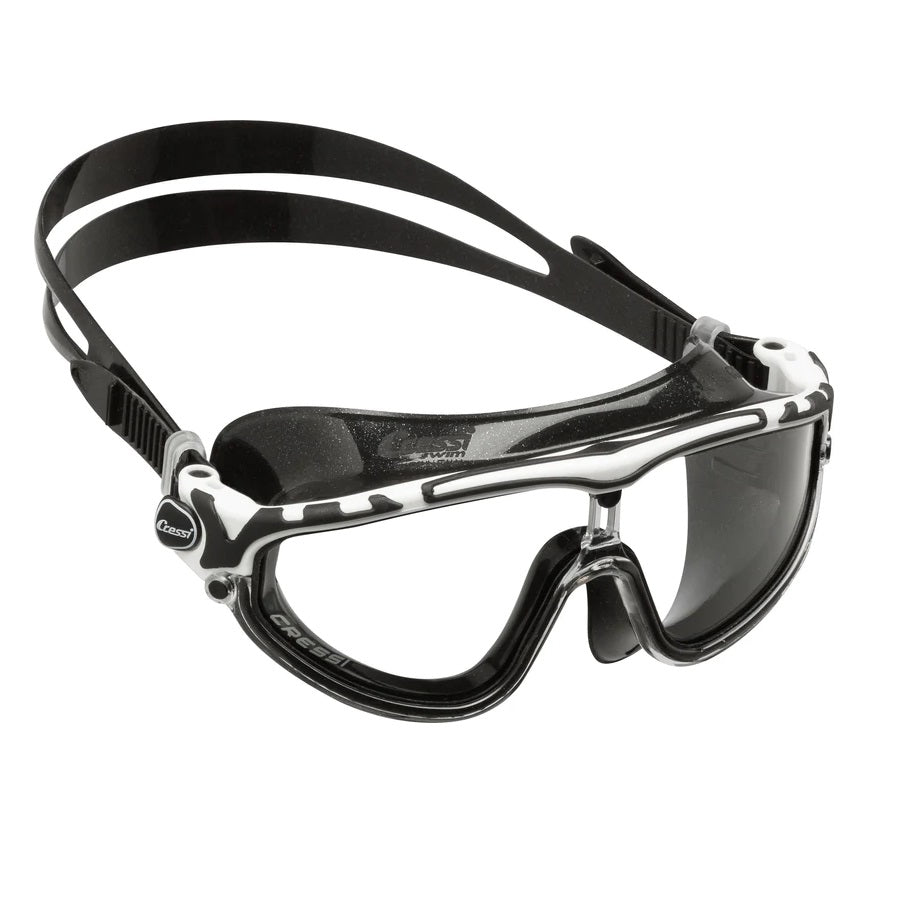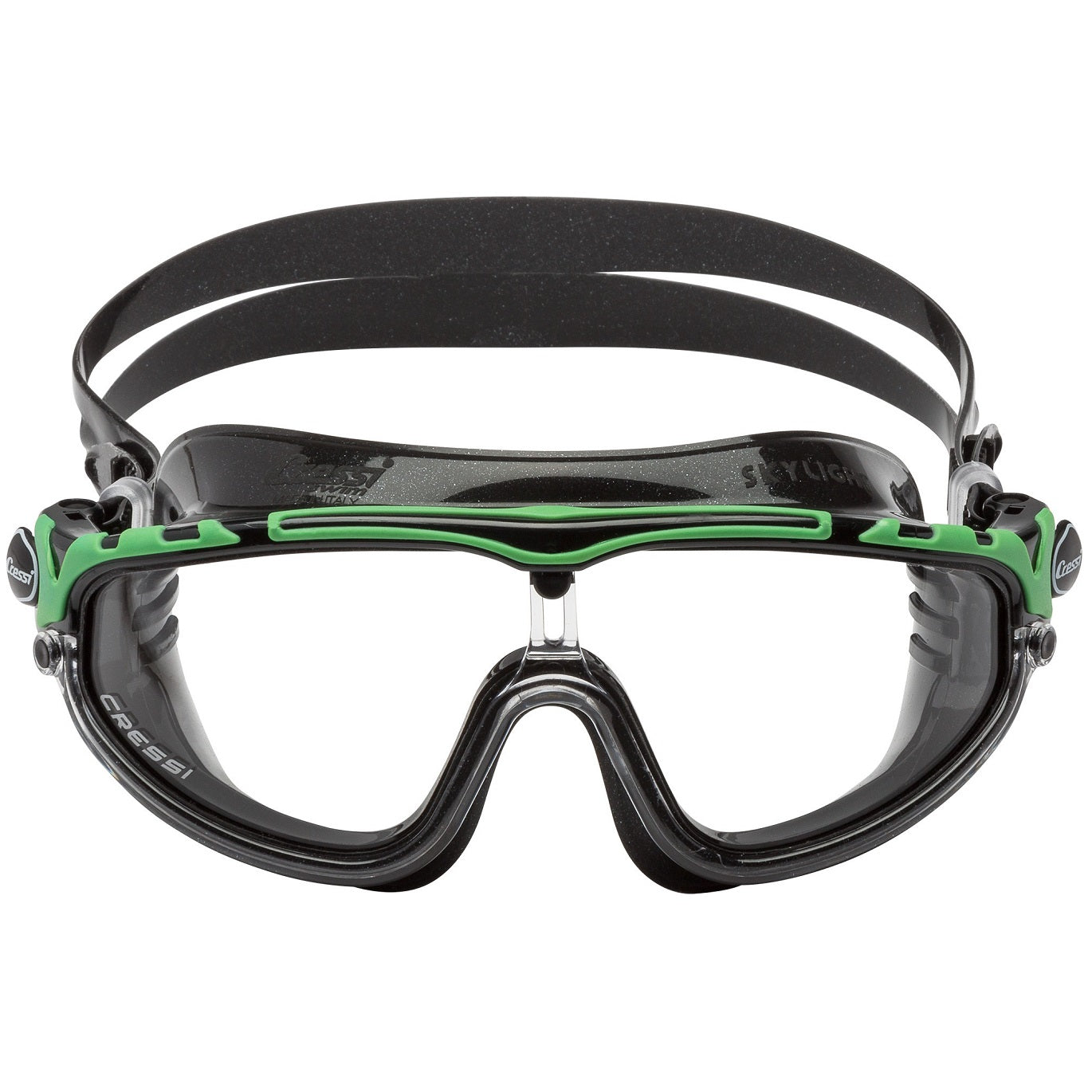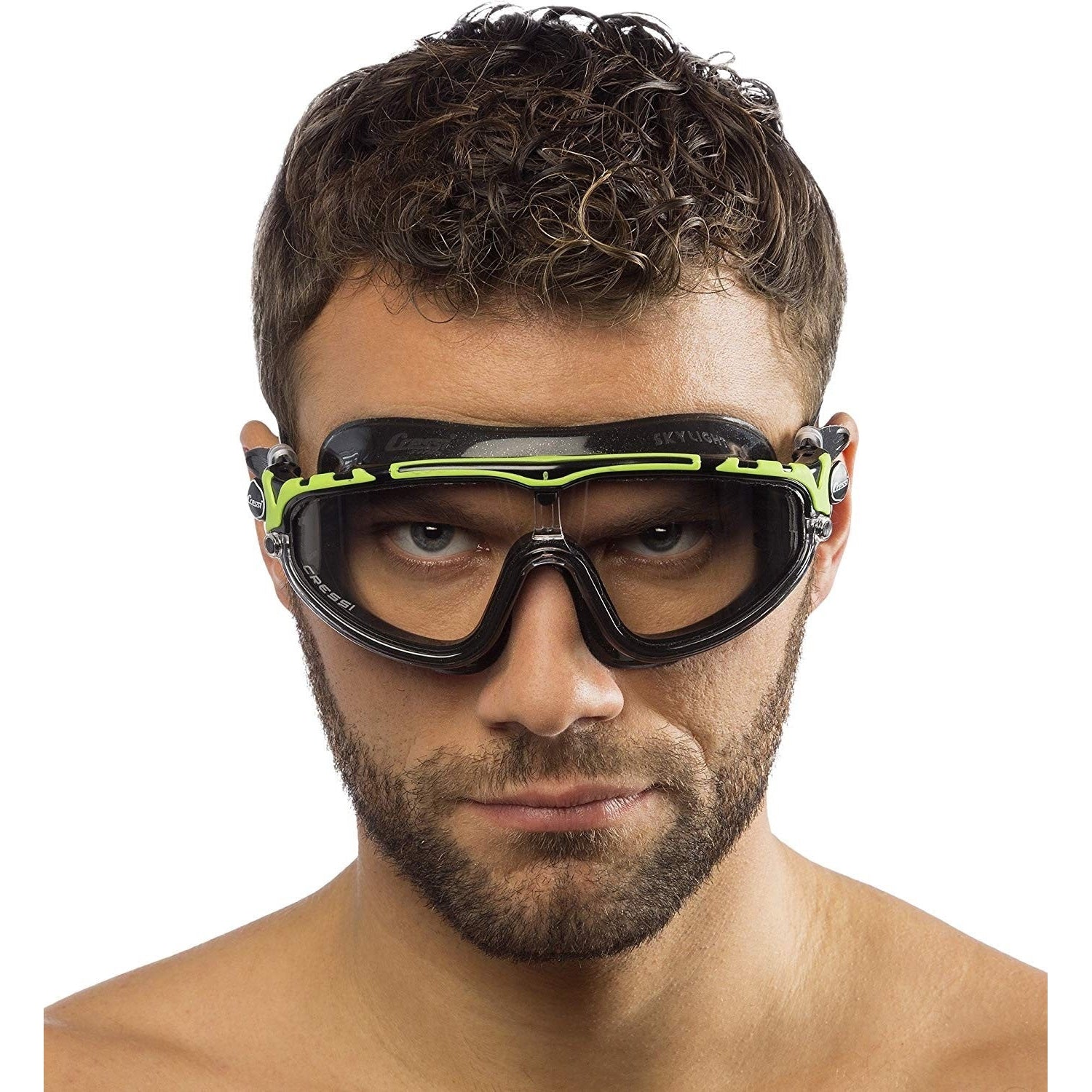 Skylight Swim Mask
The Skylight swim mask has an innovative frame design, unique to Cressi. This mask uses mono-lens technology, ensuring maximum comfort without the irritation of a regular goggle. The innovative shape of the frame delivers a maximized peripheral view. The lenses are manufactured with an internal anti–fog treatment, are scratch-resistant, shatterproof, and 100% anti-UV. The silicone strap provides a secure and stable fit on the face for long periods in the water. Our patented easy-adjustable buckle system has made it among the very best, for many years.
If you are looking for the ultimate swim mask in the market, the Cressi Skylight is the mask for you.
 Perfect for open water and recreational swimming.