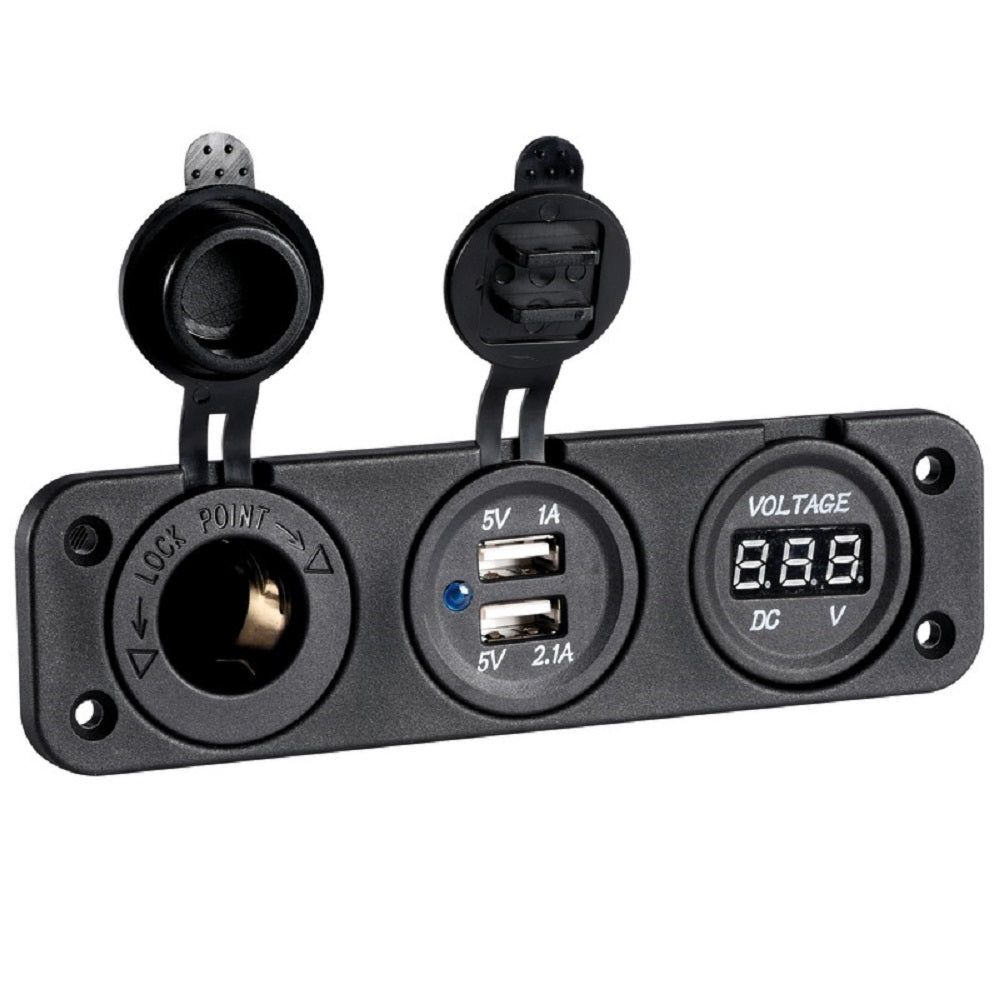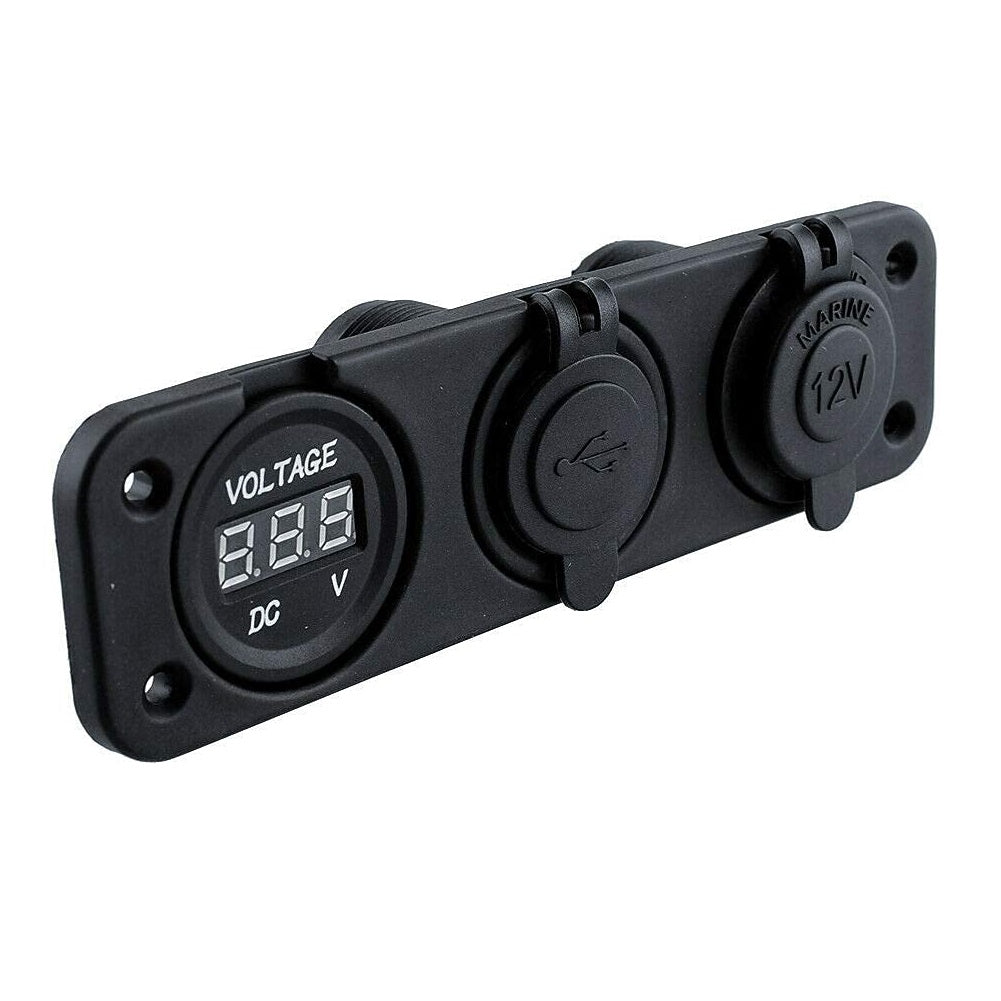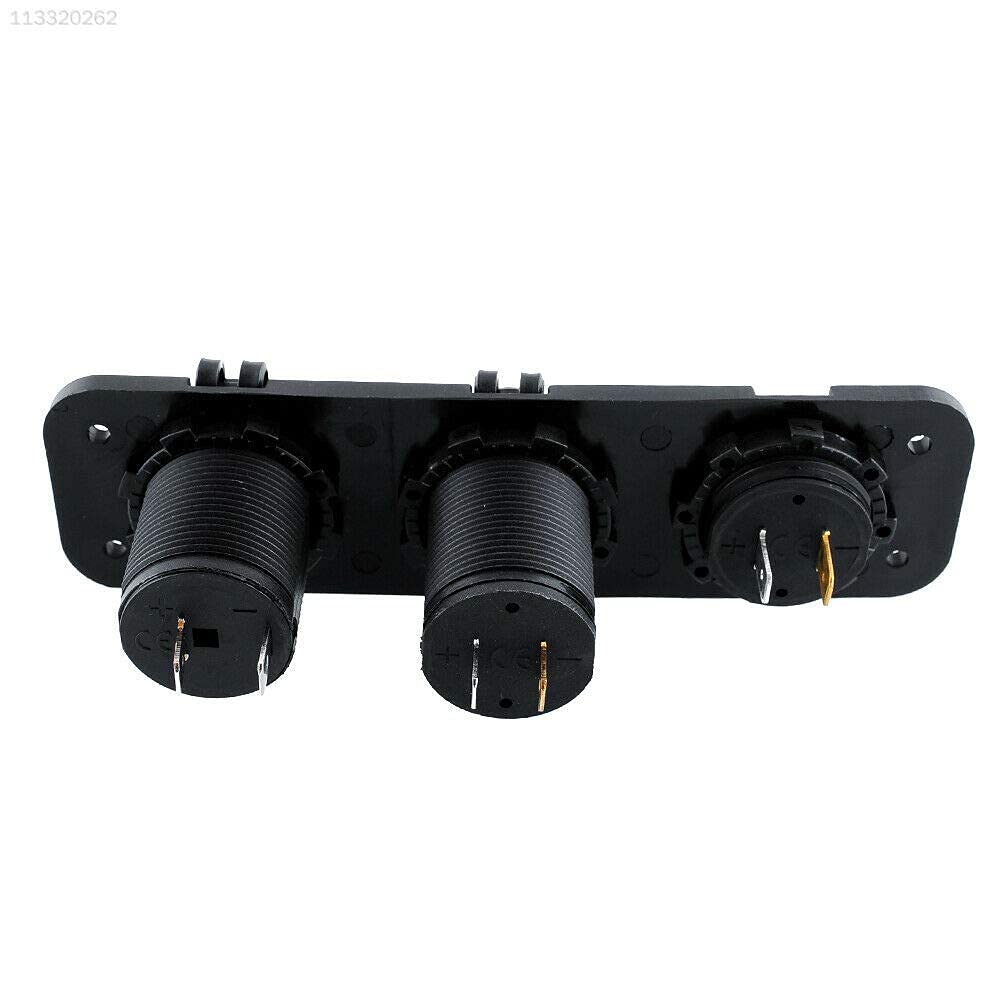 Socket Rear Panel
Power, 2 USB with Voltameter Socket rear panel.

This flush mount panel provides two 5V 2.1A USB ports, a 12V accessory socket (cigarette lighter socket) and a voltmeter all in one neat package.

Each of the 3 modules can be placed in the panel in any order and can be rotated so the panel is suitable for mounting both horizontally and vertically.

The USB ports and accessory socket have rubber dust covers which can be removed if not required.