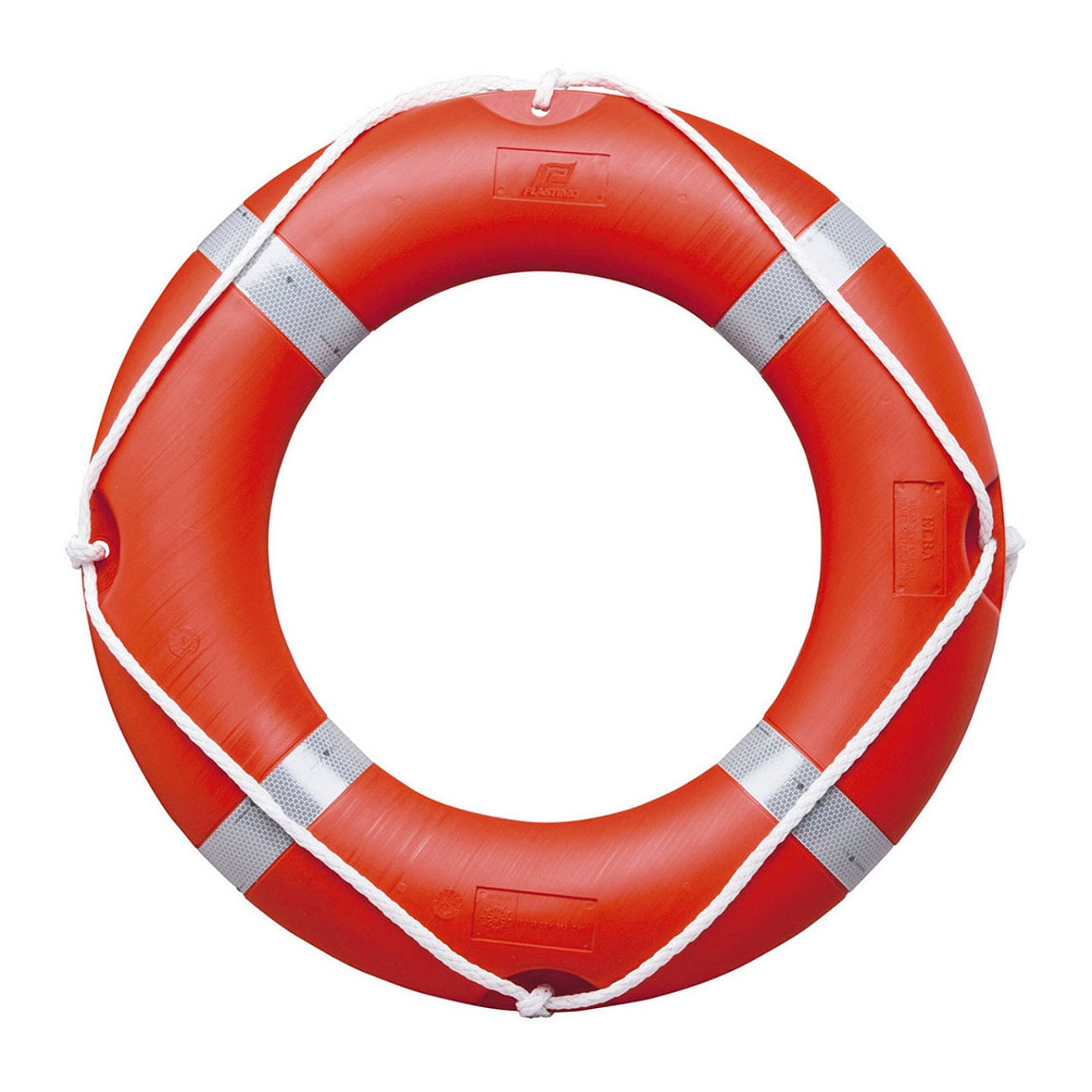 Solas Ring Lifebuoy 73 cm
Feature 4 retro-reflecting tapes and a 3 m grabline.

Polyethylene outer structure, filled with polyurethane foam.

Stowage height : anywhere up to 30 m above the waterline.

Heavier buoy without throwing line, to be used with a specific light designed for commercial vessels.

Dimension :  Interior 44 cm, Exterior 73 cm.Buoyancy : 140 N.