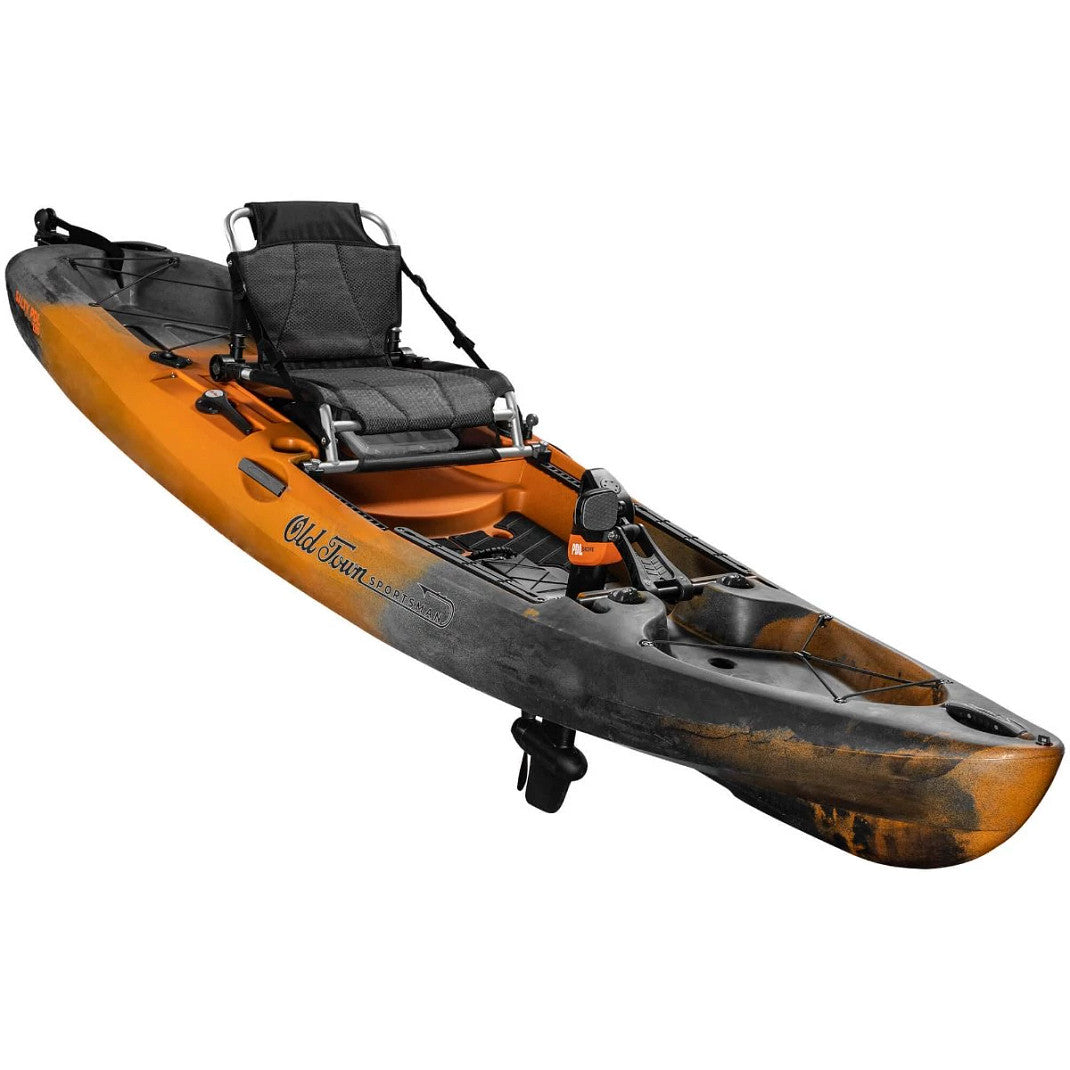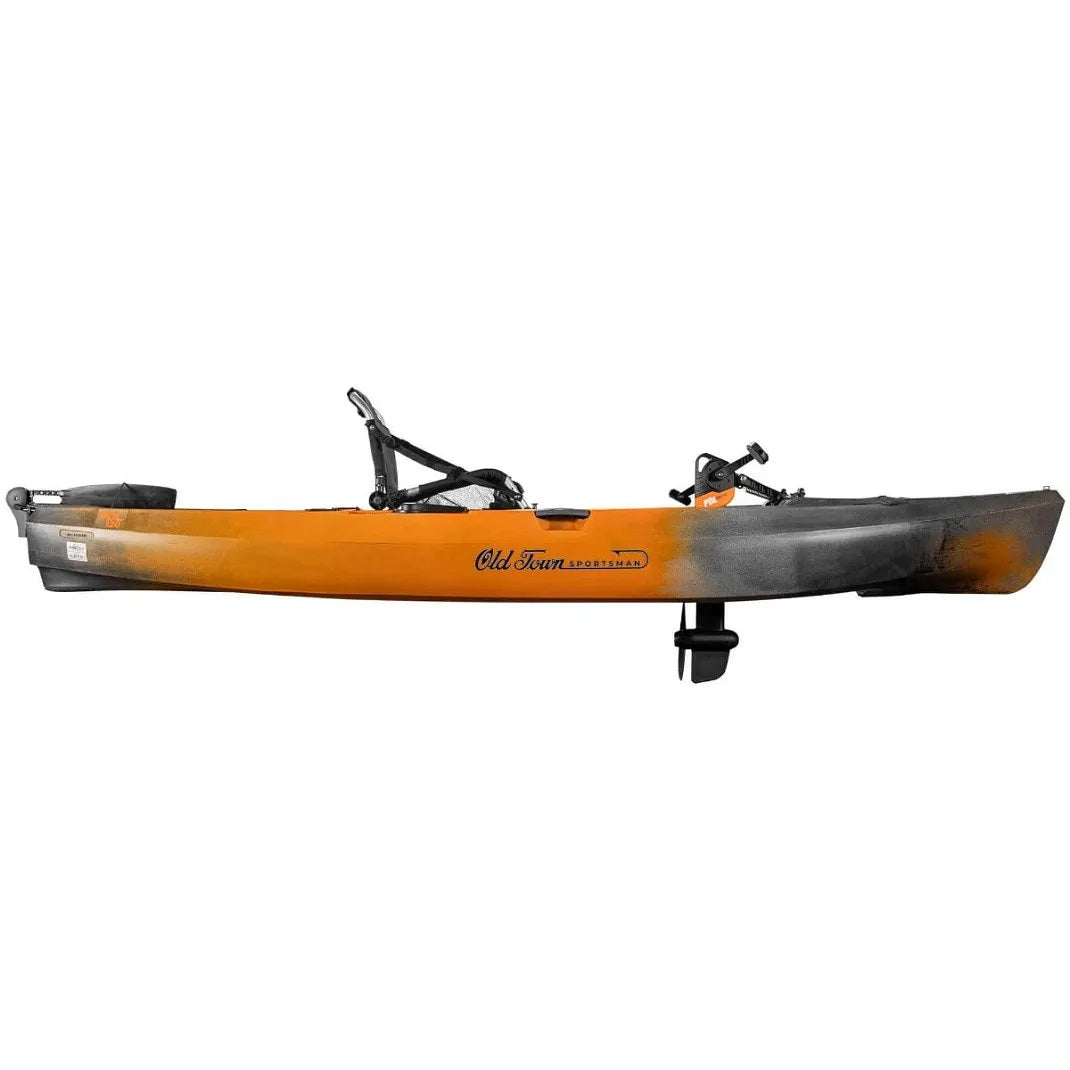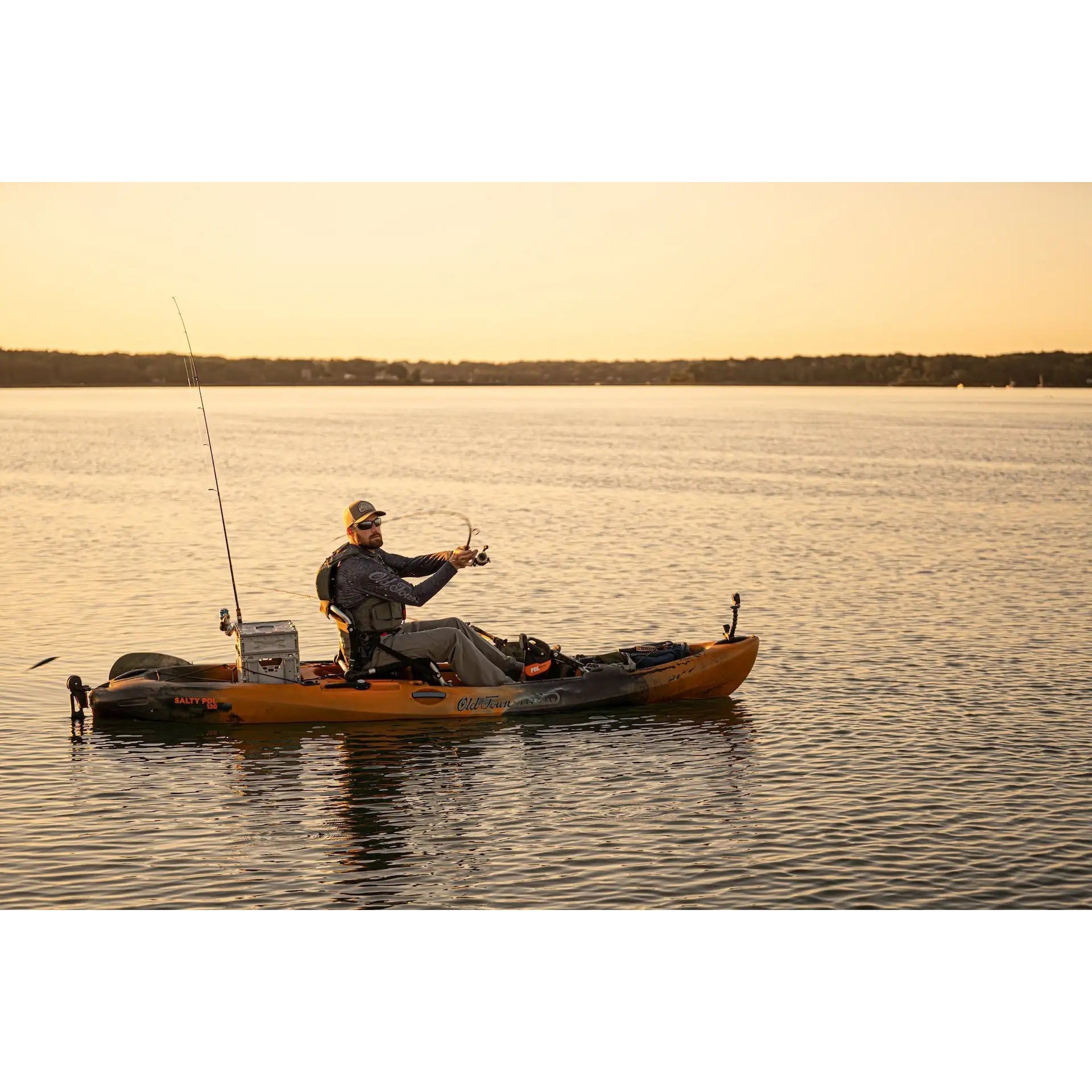 Sportsman Salty PDL 120
Fun, zippy and stable - this is a great grab-n-go pedal kayak.

Low maintenance PDL Drive with patented easy-docking system for pain-free launch and landing.

Superior seat design has great lumbar support and is adjusted to accommodate leg length on a shuttle track. The mesh cover provides ventilation and drainage to keep you dry.

One forward-facing and two rear-facing flush mounted rod holders are there when you want them.

Non-slip EVA foam deck pads provide traction and stand-up comfort.

Universal transducer mounting system allows for quicker installation of your fish finder.

PDL Drive and Seat are removable for easy transport and storage.

Activity :  Fishing, Recreation.  Style  :  Sit on top.Number of Paddlers  :  1.  Propulsion :   Pedal.  Material :  Single Layer Polyethylene . Total Weight capacity :  450 lb  :   204.12 Kg.  Boat Weight :  104 lb :  47.174 Kg .Pedal console weight : 19 lb  : 8.62 Kg .Removable seat weight :  6 lb :  2.72 Kg.  Length : 12 ft   3.7 m. Width :  34.5 in  : 87.6 cm.