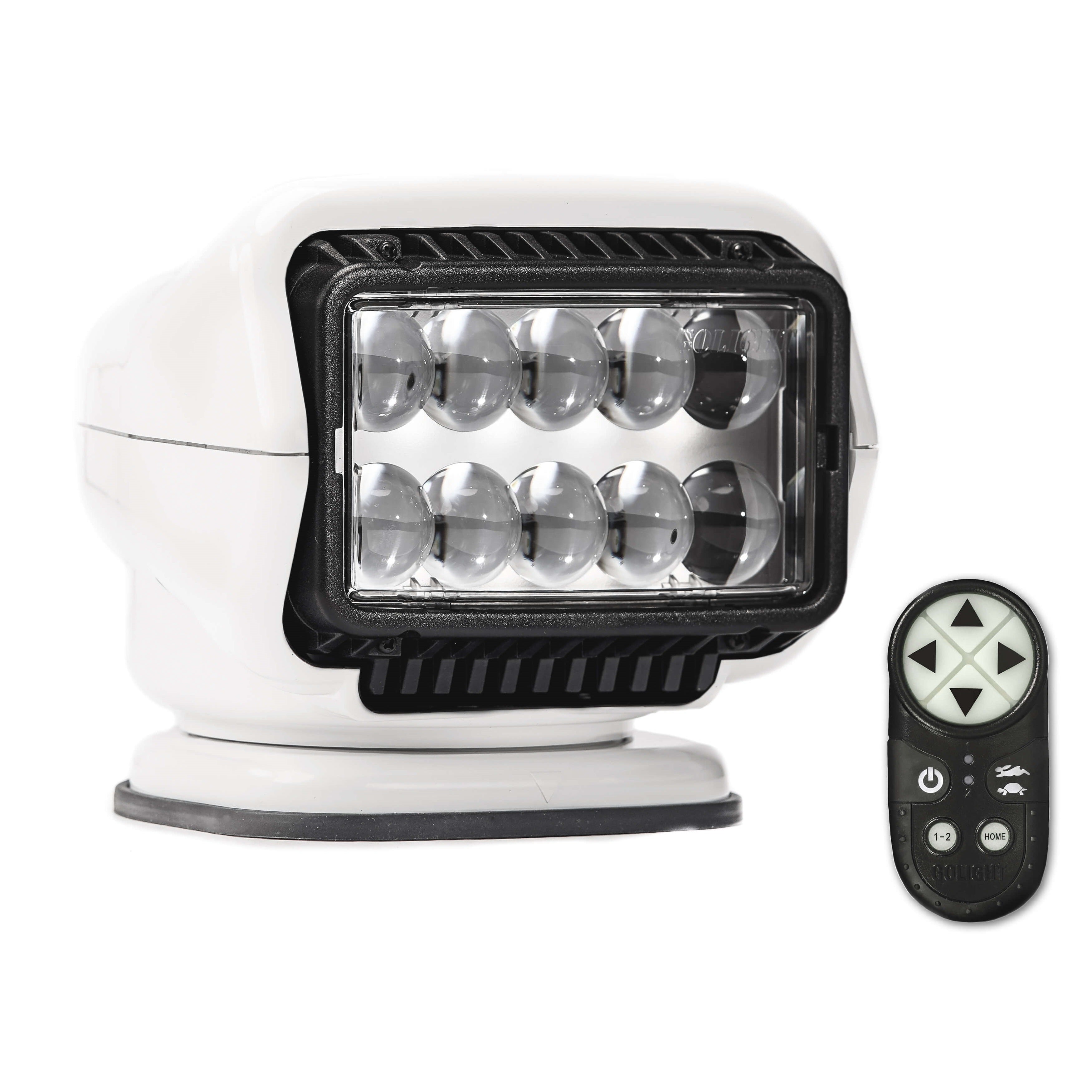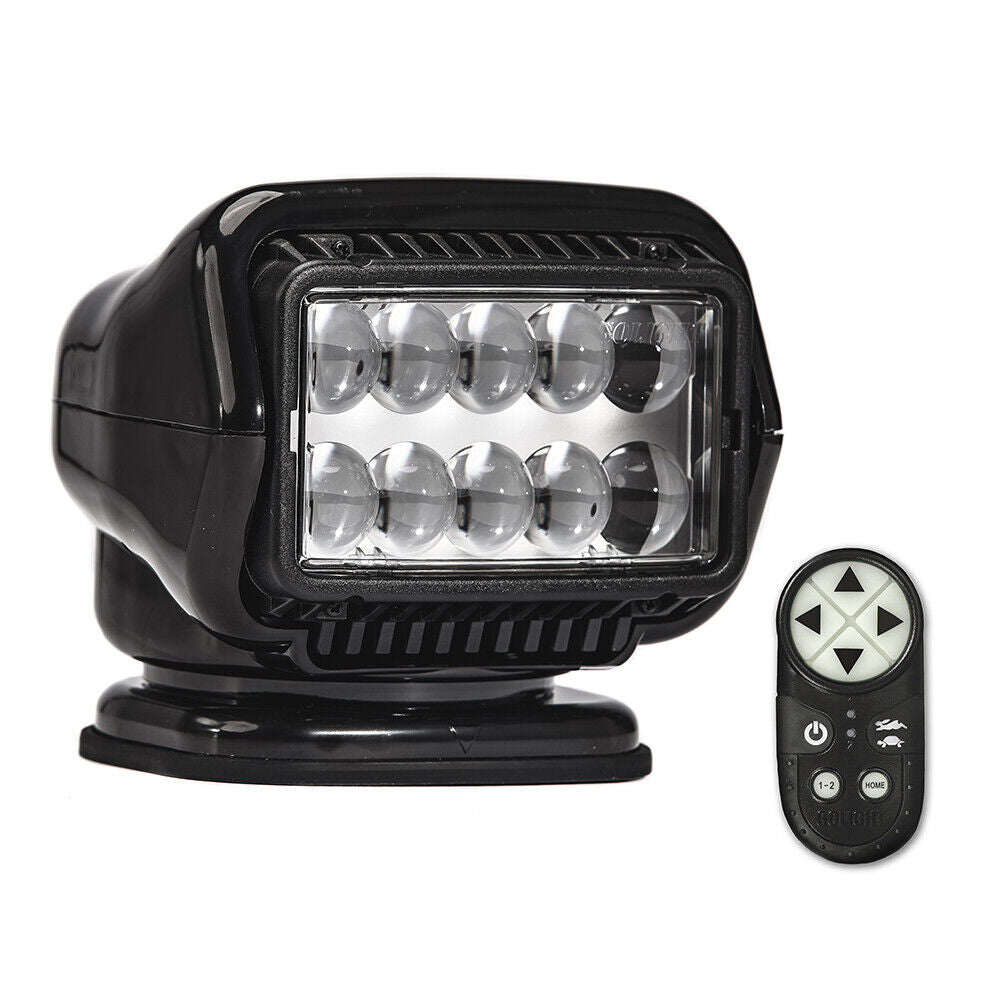 Stryker LED Remote Control Wireless
Wireless Remote Control Options. 

Permanent or Portable Mounting Options

New ability to simultaneously Pan + Tilt. 

Smart Programming Logic, Simple pairing without dip-switches. 

Multiple users can operate lights in close proximity without interference.

Multiple Light Selector function, allows for independent control of 2 light with 1 remote.

New fluorescent Remote buttons. 

10  High Flux LED's

370° Rotation x 135° Tilt. 

544,000 Candela, Max Beam Distance 4,839 ft

3.7 amps at 13.8 V. 

8° Beam Angle

UV Ray and Saltwater Resistant. 

Weather Proof for Land and Sea Applications

Stainless Steel Mounting Plate for permanent mount brackets.

Model :  30004ST White, 30514ST Black.