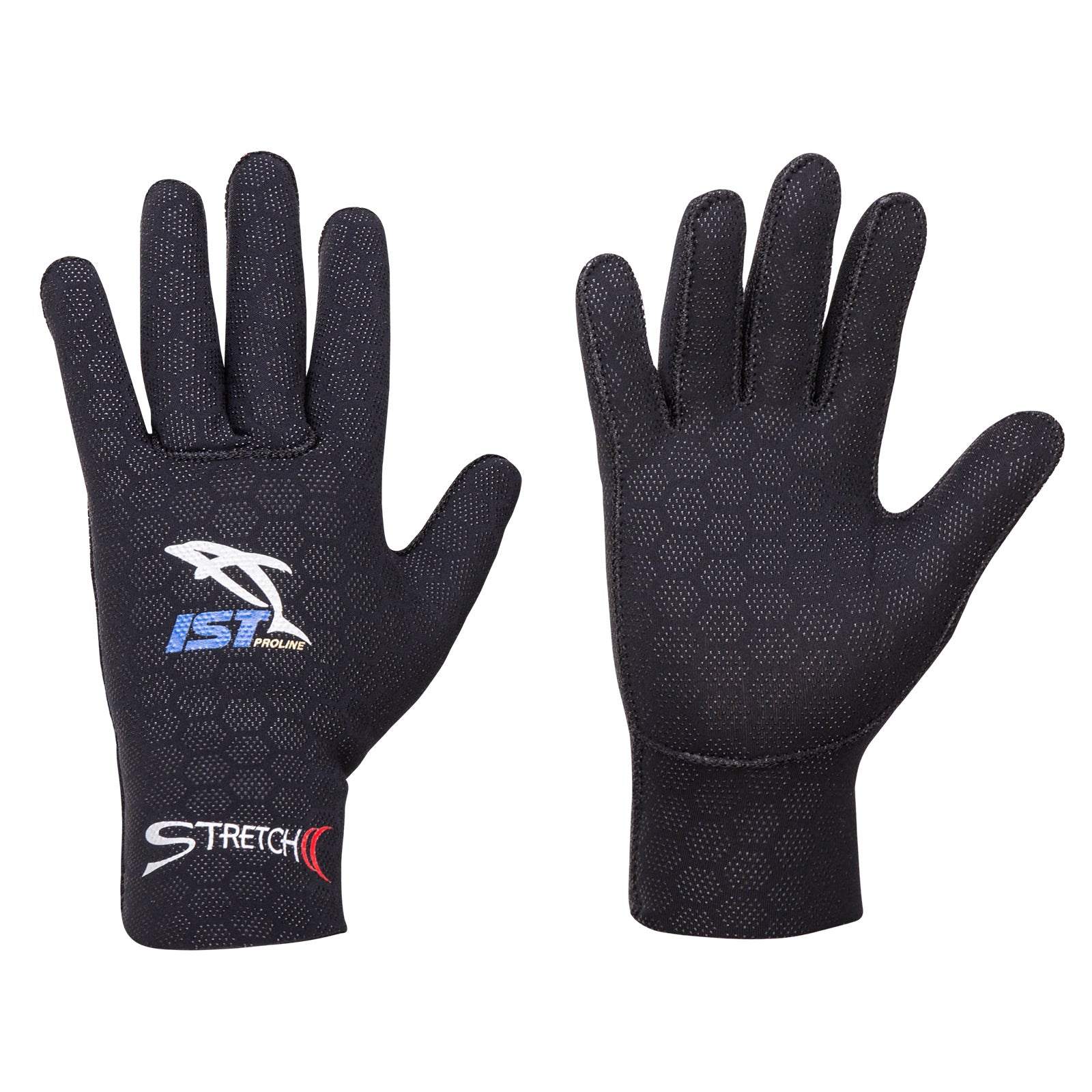 Super Stretch Gloves
2.5 mm super stretch neoprene gloves ideal for divers, snorkelers, and all water sports.
Helps keep hands warm in temperate to cool water conditions without limiting mobility.
Form fitting and comfortable, will not hinder use of fingers and thumb.
Surface grip dots provide traction to hold on to slippery or smooth objects.
A glove that balances warmth, comfort and range of motion.