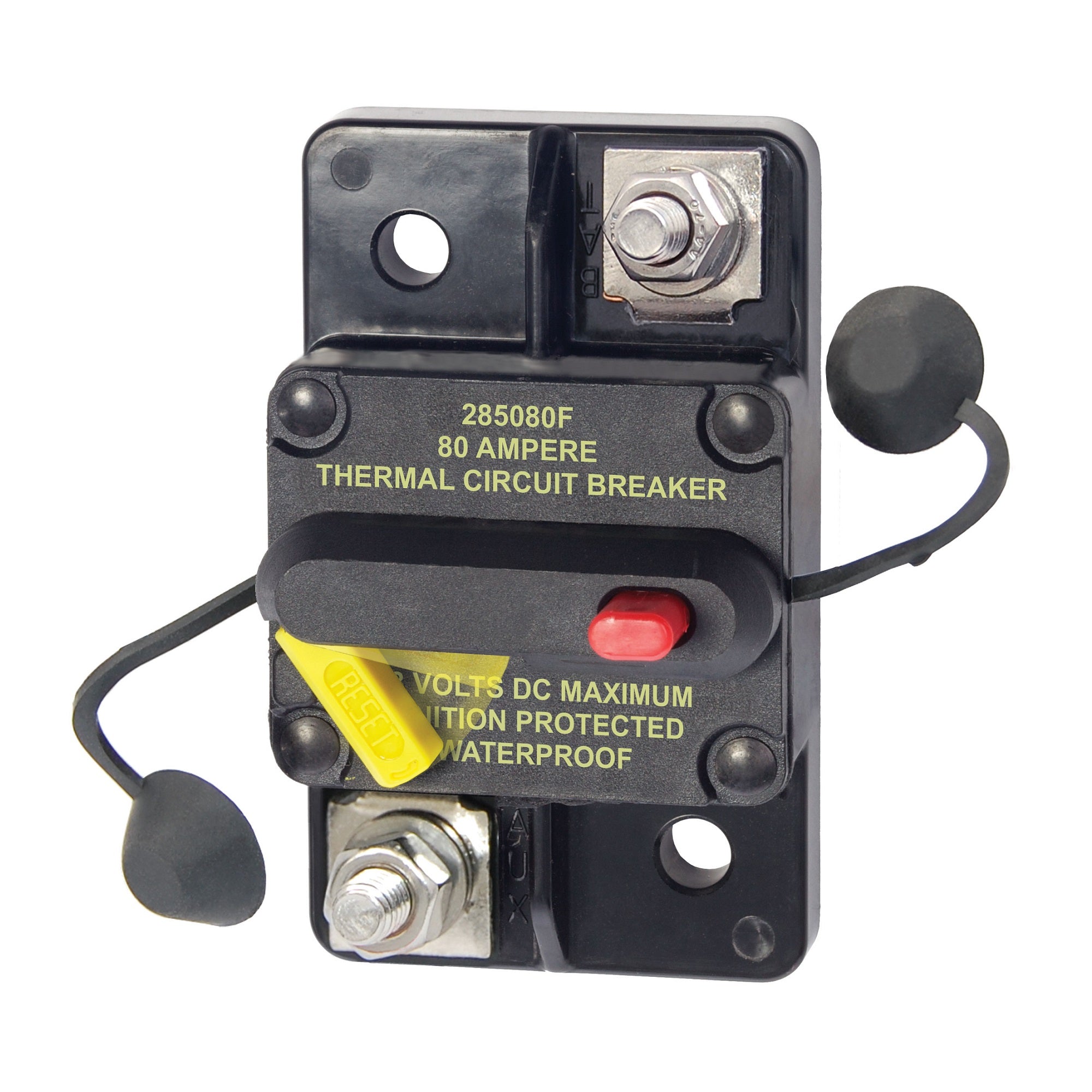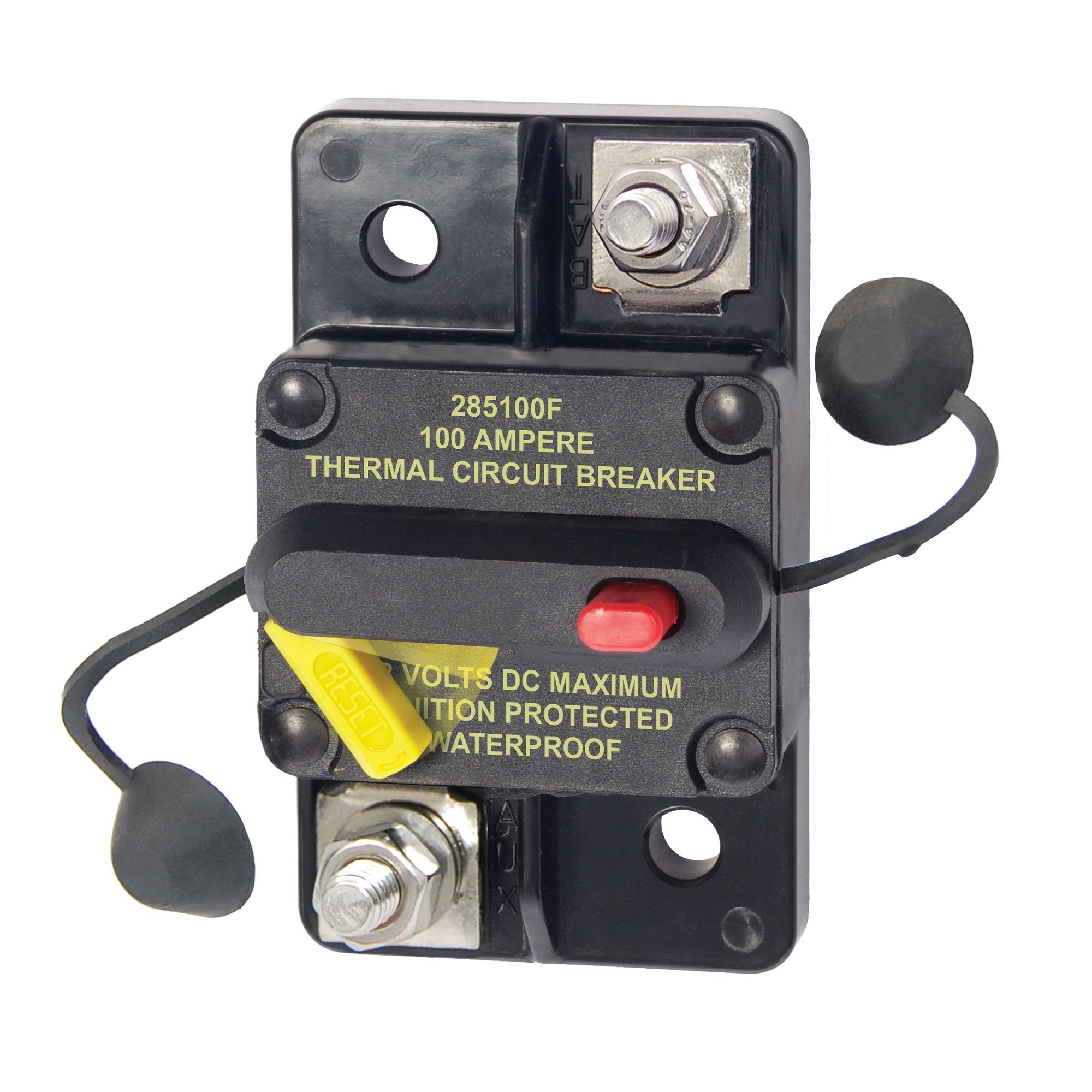 Surface Mount Circuit Breaker
285-Series Circuit Breaker - Panel Mount.

Visible reset lever shows open condition.

Ignition protected - Safe for installation aboard gasoline powered boats.

Meets SAE J1171 external ignition protection requirements.

Weather Resistant.

Combines switching and circuit breaker function into one unit.

"Trip Free" - cannot be held closed after trip.

Amperage :

      80 Amp , 100 Amp.

Maximum Voltage :  

    48V DC.

Circuit Breaker Type :

   Thermally responsive Bi-metal blade.

Terminal Stud : 

  M6 (accepts 1/4" Ring Terminal).

Terminal Stud Torque : 

50 in-lb (5.65 Nm).

Interrupt Capacity : 

      3000A @ 48V Achieved using SAE J1625.

Minimum Operating Temperature : 

     -40° C.

Maximum Operating Temperature :

     85° C.

Circuit Breaker Class :

  Type III - switchable/manual reset - trip free.

Weight :

  0.50lb (0.23 kg).