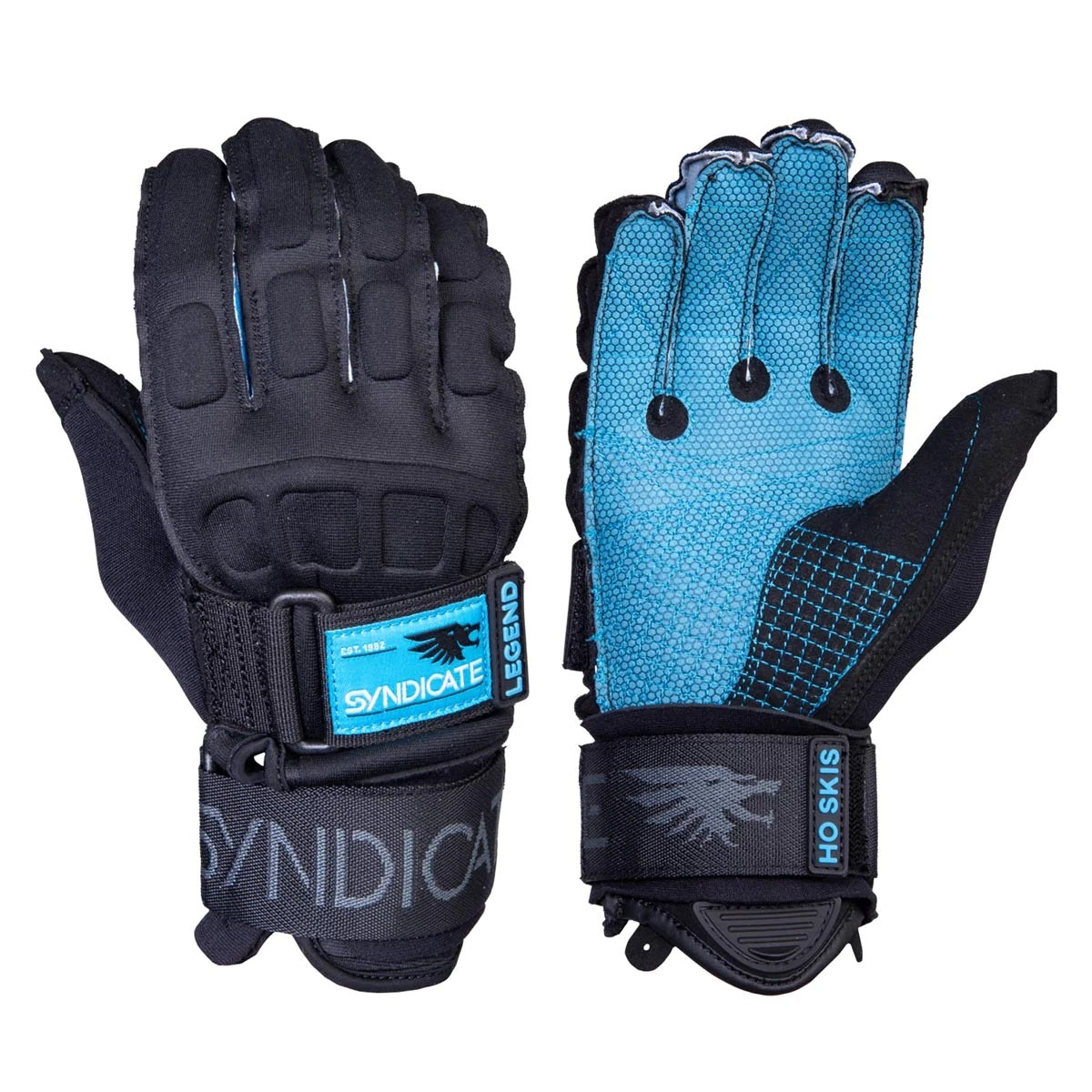 Syndicate Legend Inside Out
We build the new "Inside out" legend with the seams on the outside for a seamless, comfortable fit. Built with our "BlueTec" palm material, the Legend glove is top pro Will Asher's Glove of choice.

Our revolutionary BlueTec palm material maximizes tackiness between palm and handle in wet conditions for unrivaled waterski grip.

This lightweight material also allows for a comfortable, sleek fit with amazing handle feel.

Inside out construction. Seams built on the outside for a seamless, comfortable fit.

Blue tech palm material for super tacky hold specifically designed for wet handle gripping.

Cubic stiched pattern for increased glove life and palm durability.

Pre curved fingers for handle-specific functionality and supreme hand comfort.

Velcro knuckle and wrist straps for snug but safe closure with no pinch points.

Dual wide stretch openings for easy hand entry and exit for quick application and removal.