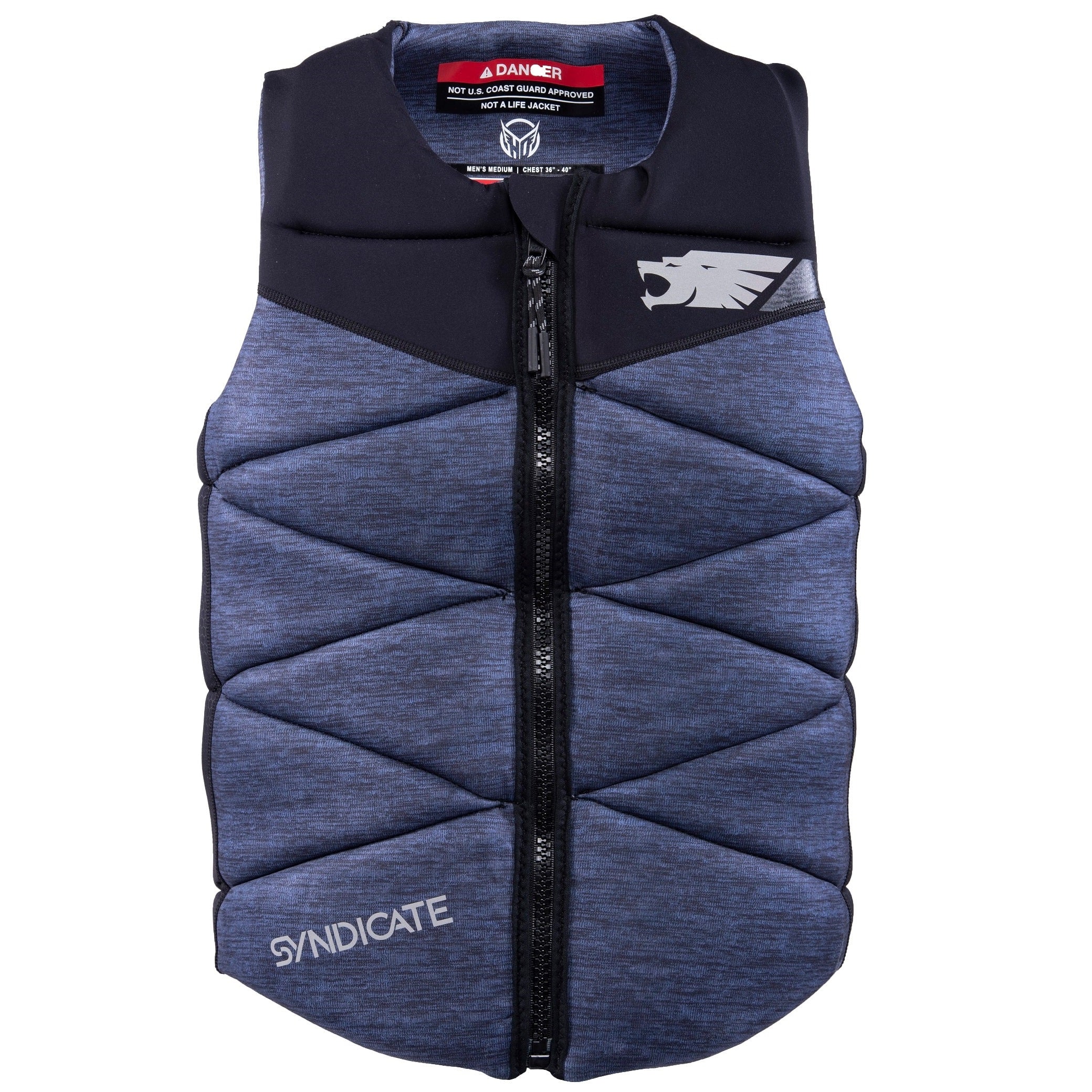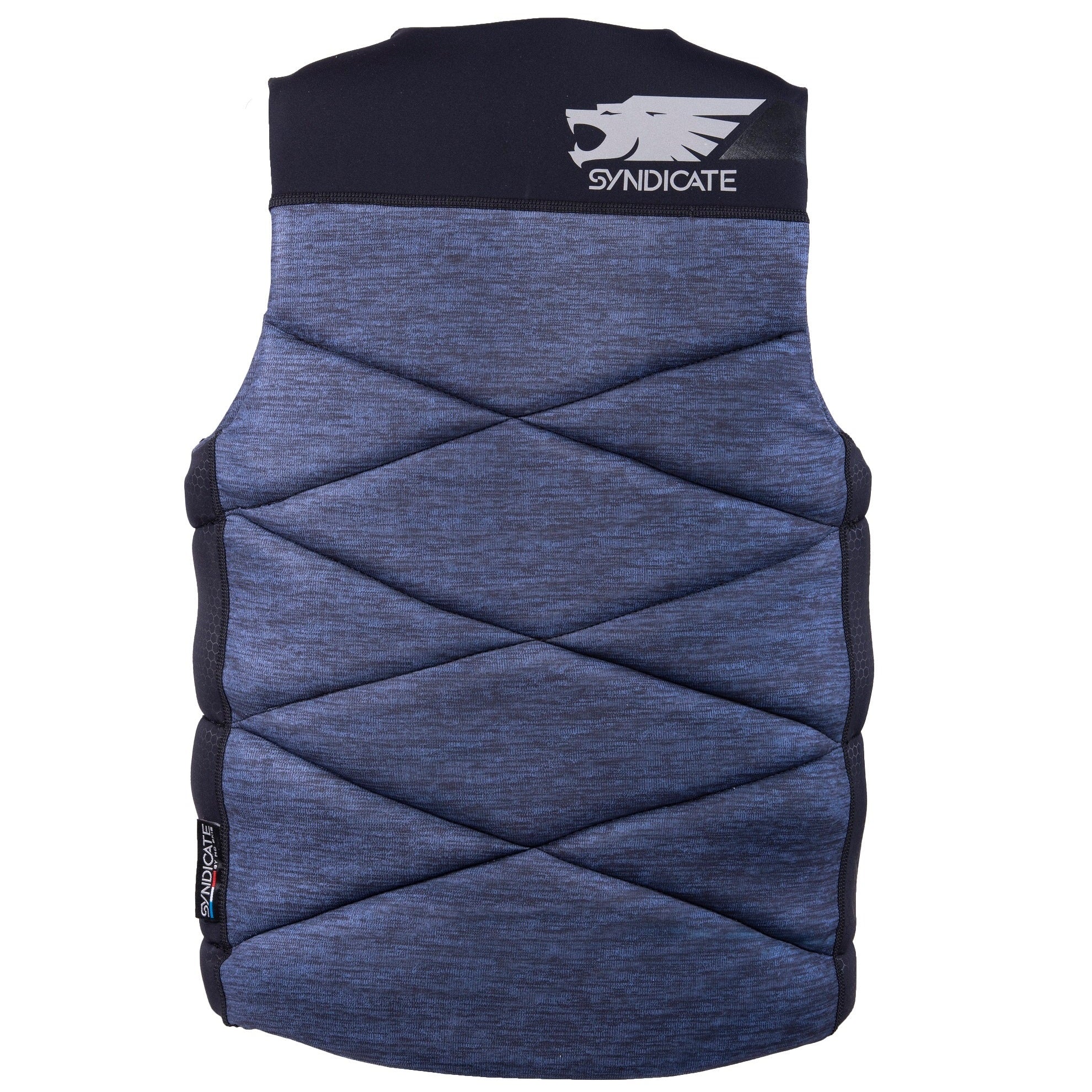 Syndicate Rebel Vest
The Syndicate Rebel vest is the latest pro competition vest, built for the Syndicate team that includes Will Asher, Jon Travers, Chris Parrish, Nick Adams, Benjamin Stadlbaur, Jaimee Bull and more. This Non-CGA vest is not a life jacket. The Rebel was designed for serious tournament skiers looking to take shots at records and personal bests. It employs 100% 4-way stretch material with diamond pattern flex zones to move and flex with your body. It's lightweight stitch-through eliminated foam rolling and greatly reduces blowouts. The front zip entry makes it easy to grab and go, while the zipper guards prevent zipper pinching and chafing.
Non Coast Guard Approved - This is not a Life Jacket.
100% 4-way stretch material.
Diamond pattern flex zones.
Front Zip Entry.
Stitch-through foam.
Lightweight.
Zipper guards.