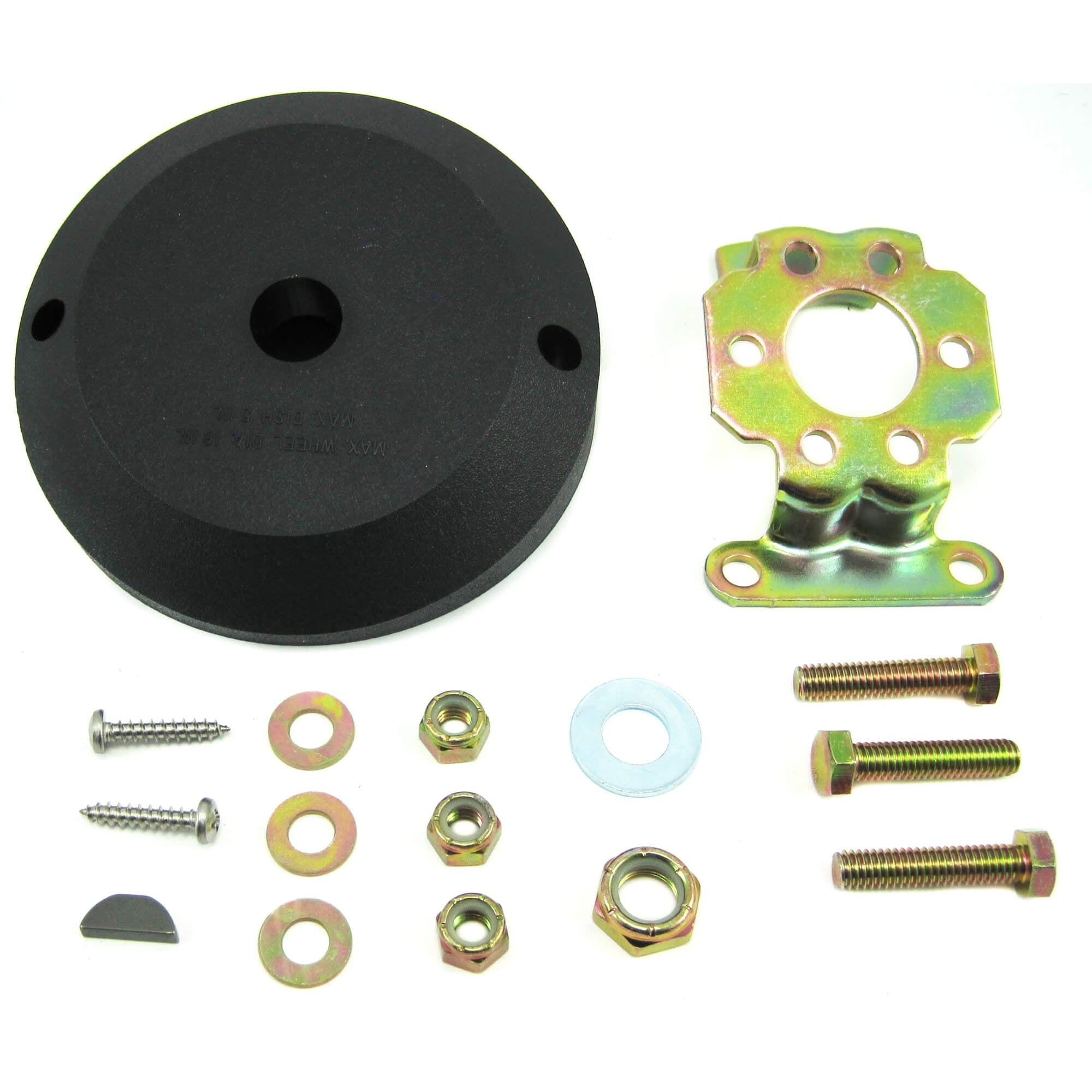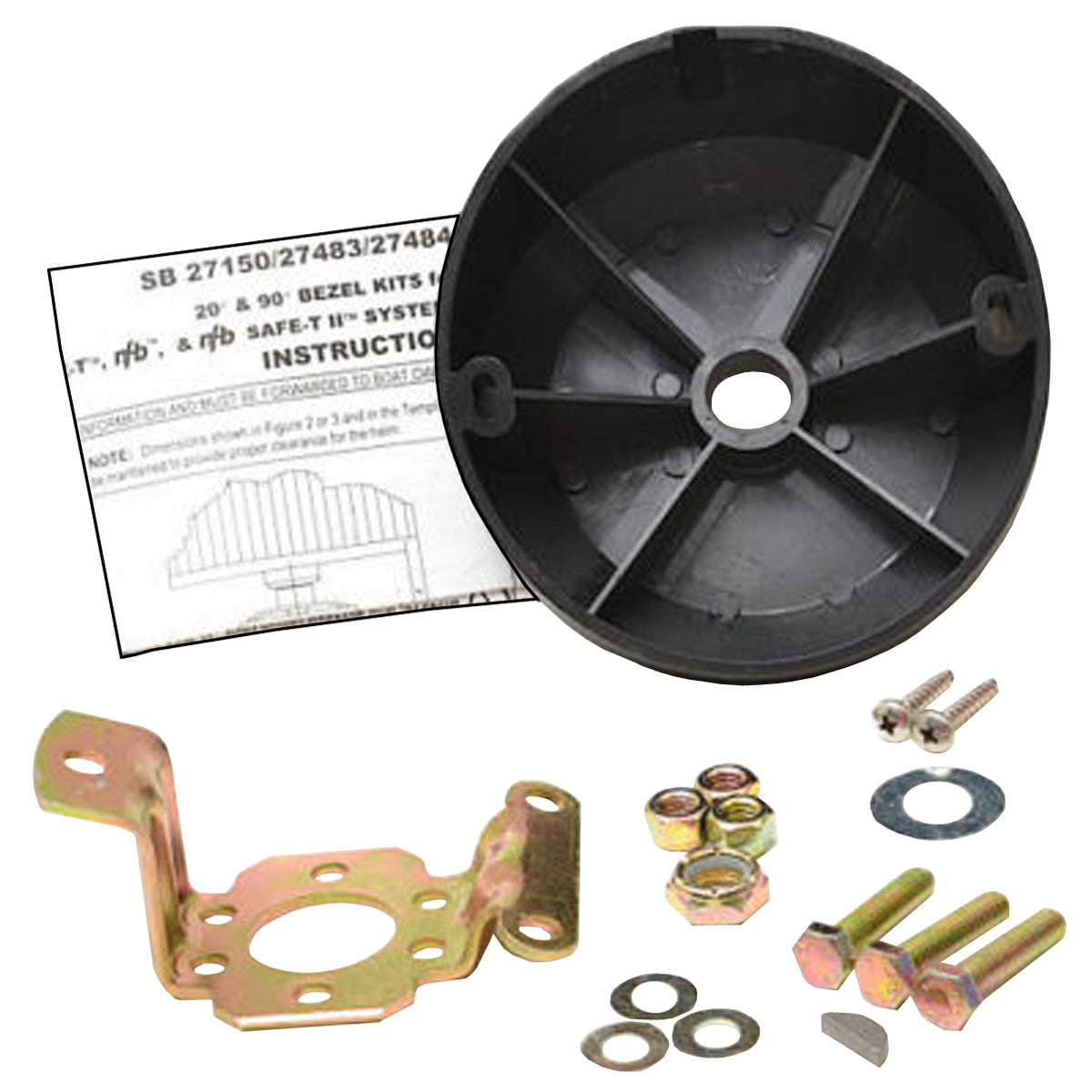 Teleflex Boat Safe-T Bezel Kit 90 Degree Black
The 90 degree Safe-T bezel kit is constructed from a marine plastic hub with a steel bracket. 

Mechanical steering typically comes with 90 degree mounting hardware for helm. 90 degree oval bezel can be configured in helm mounting which reduced shaft protrusion from the dash board.

The Bezel measures 5 1/8" diameter x 1 7/8" W.