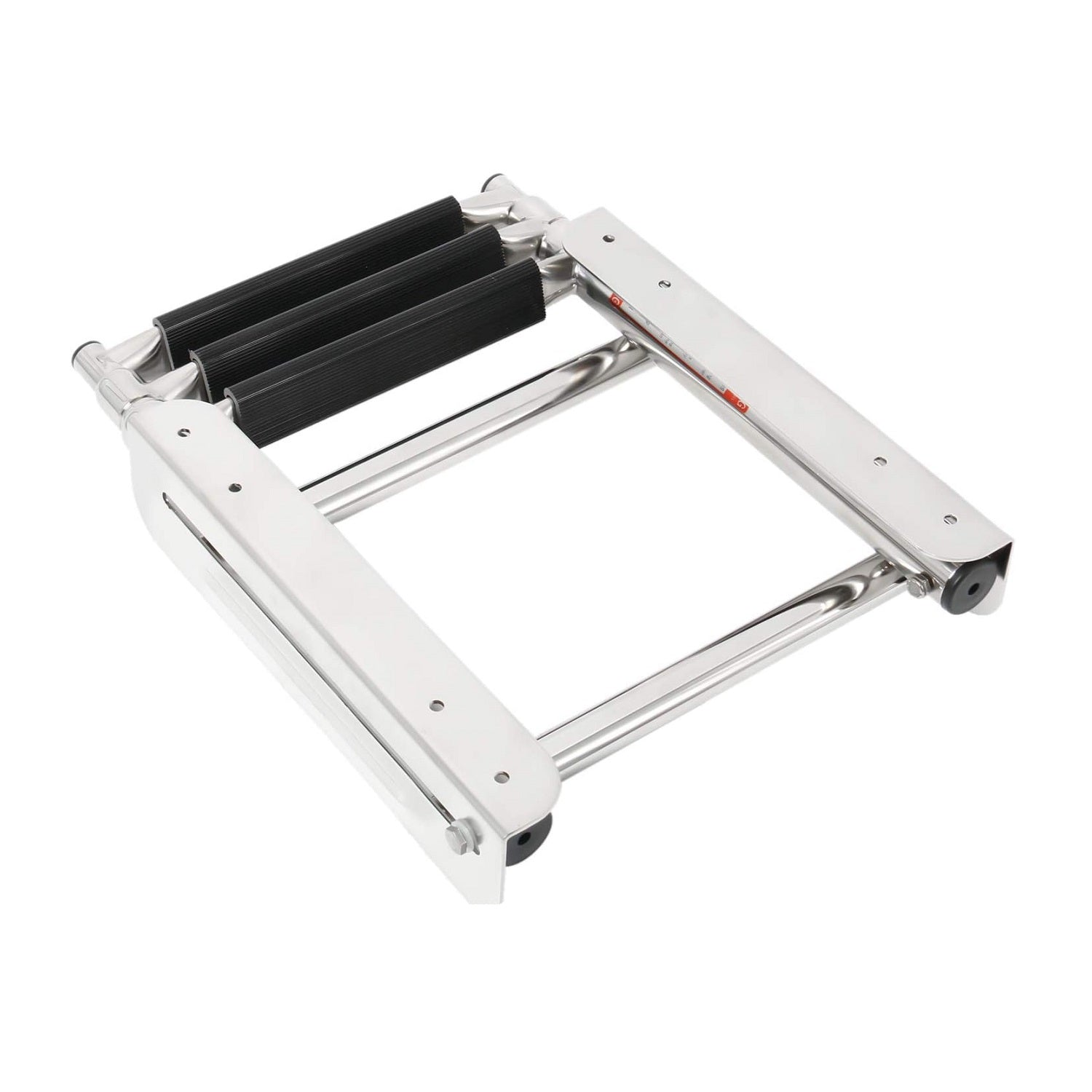 Telescopic Ladder
Marine Hardware 316 Stainless Steel Boat under Platform Ladders.

Durable construction - Marine Grade Stainless Steel.

Smooth slide with nylon bushing between ladder sections prevent galling and inadvertent deployment.

Hinged bracket allows for the ladder to fold over platform for easy fitting.

A slight angle to make it easier to board rather than straight up and down.

Moulded Black vinyl tread to facilitate easy boarding and ensuring maximum grip for the user, reducing slippage.

3 Step :  875 mm ( L ),  254 mm ( W ).
4 Step :  1145 mm ( L ), 254 mm ( W ).