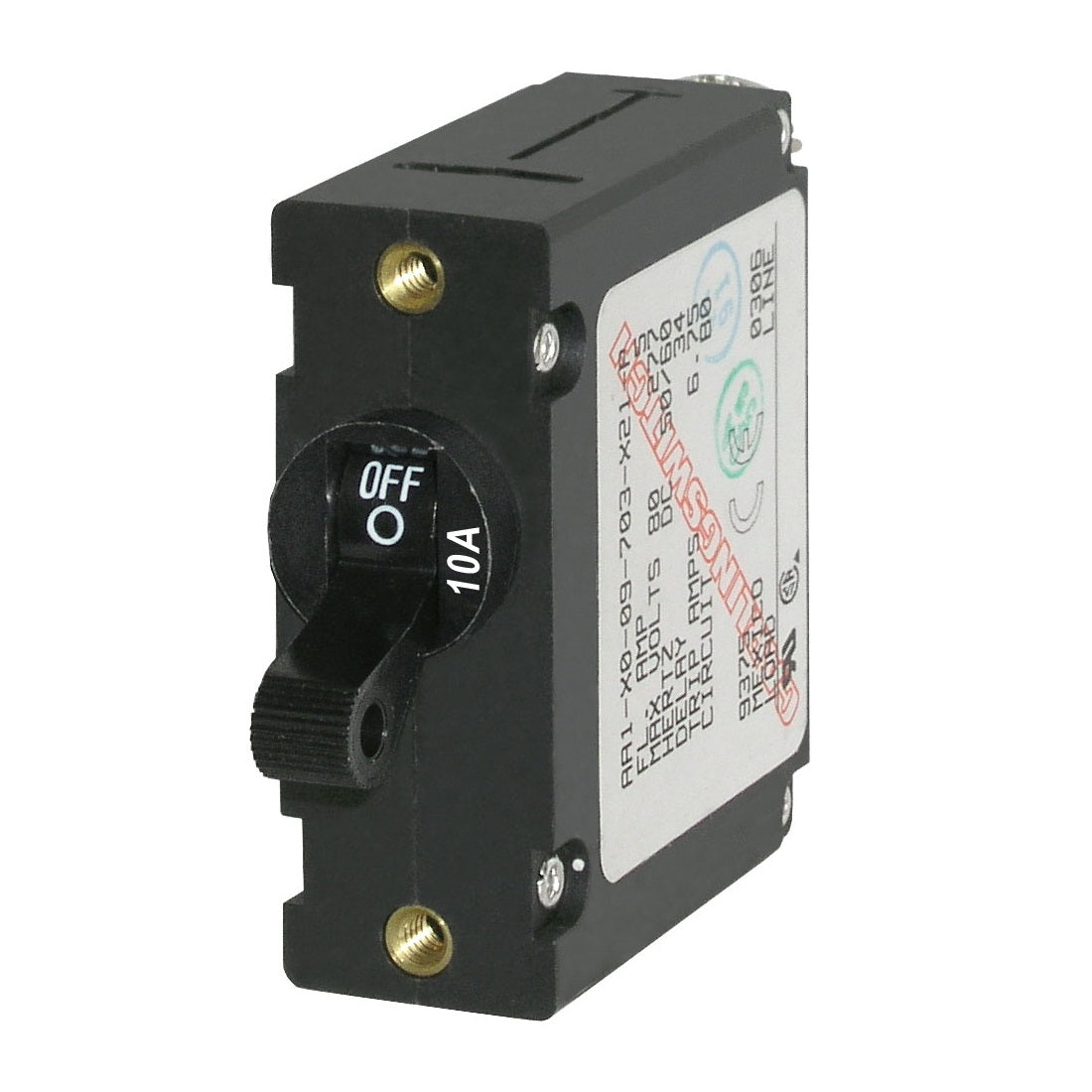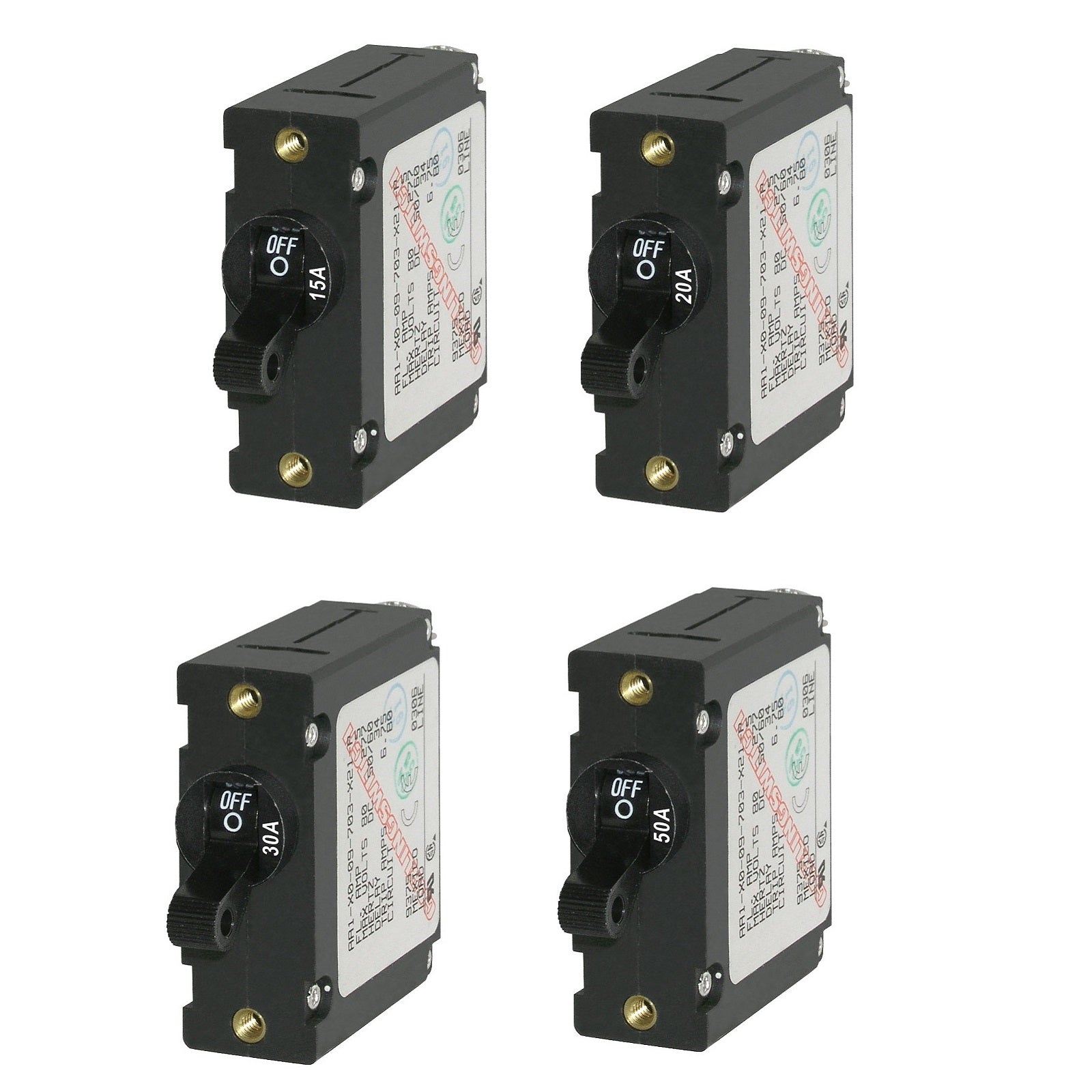 Toggle Circuit Breaker - Single Pole
A-Series Black Toggle Circuit Breaker - Single Pole. 10A,15A, 20A, 30A, 50A.

Meets American Boat and Yacht Council (ABYC) standards.

The industry standard circuit breaker for Blue Sea Systems' electrical panels.

Combines switching and circuit protection into a single device.

"Trip Free" design cannot be held "ON" during fault current condition.

Amperage: 10A AC or DC, 15A AC or DC, 20A AC or DC, 30A AC or DC, 50A AC or DC.Maximum Voltage : 240V AC / 32V DC.Circuit Breaker Type: Magnetic Hydraulic - trip free.Interrupt Capacity : 3000A @ 120V AC 1500A @ 240V AC [TUV]  3000A @ 240V AC [UL 1077] 7500A @ 65V DC.Minimum Operating Temperature: -40° C.Maximum Operating Temperature: 85° C.Mounting Screw : #6-32 Stainless Steel.Terminal Screws : #10-32 Stainless Steel.Switching Cycles : 10000.