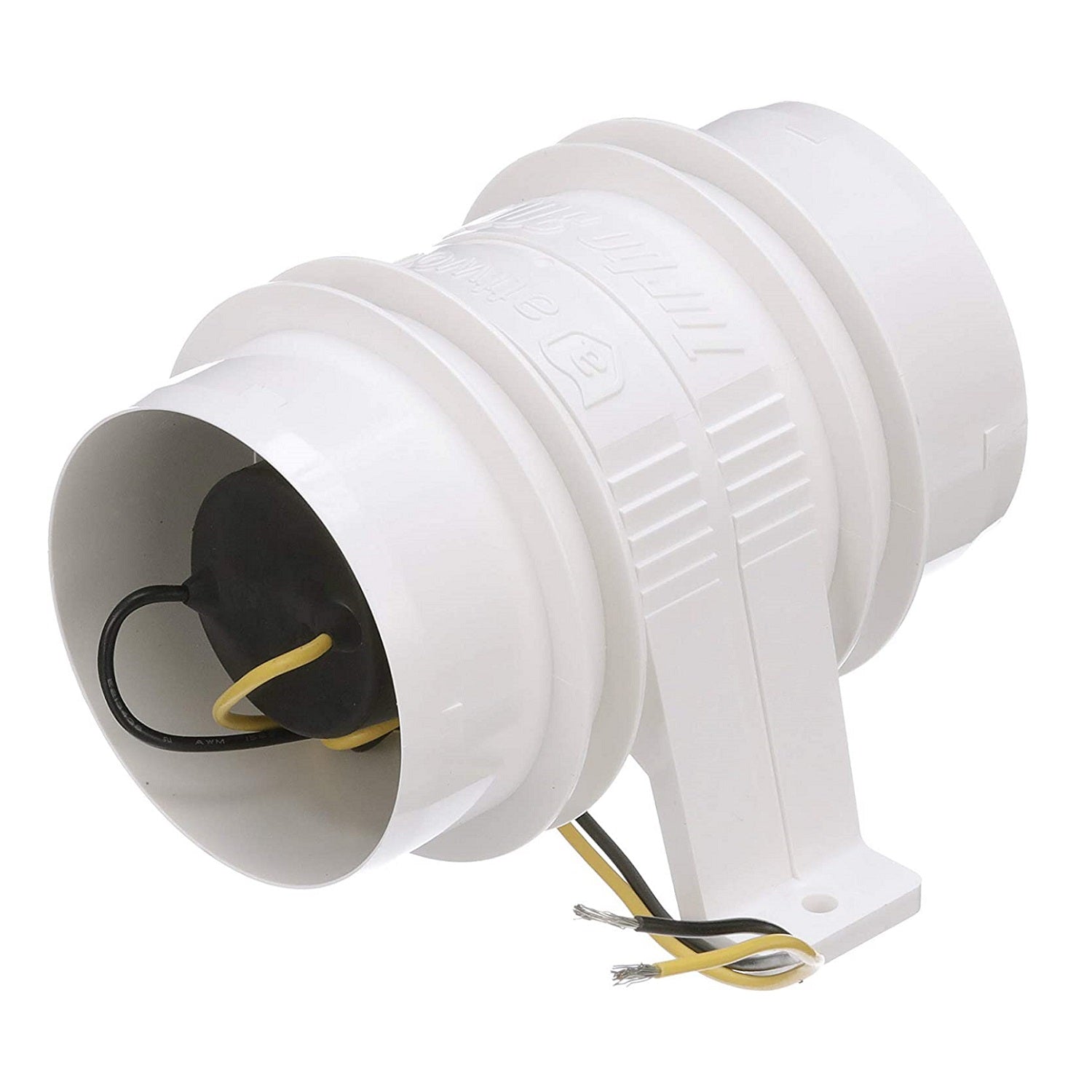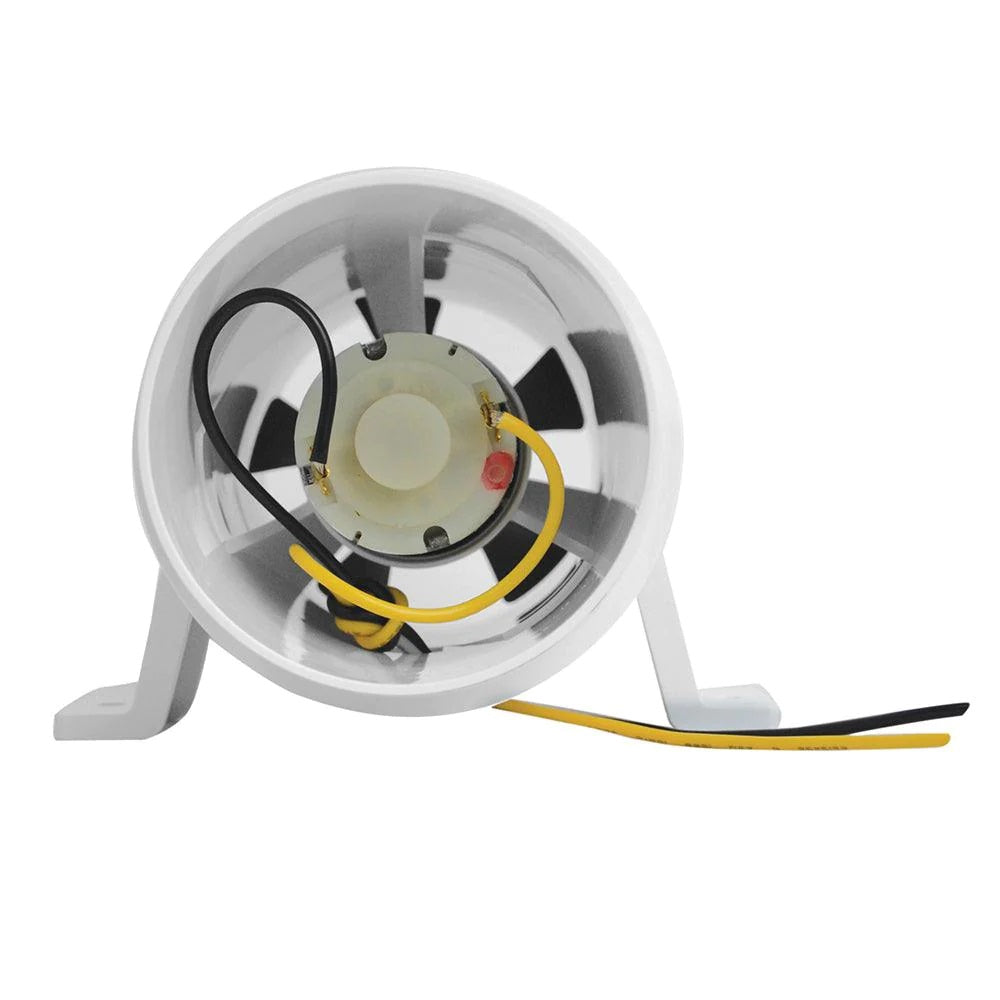 Turbo In-Line Blower
The first vane axial-flow fan bilge blowers designed using aerospace technology to maximize performance. No other bilge blowers in the industry provide such powerful system output at such low power input in a compact size.

Patented in-line design – provides ventilation for engine compartments, galleys, bilges, and heads.

System airflow exceeds old-style in-line blowers by as much as 25%.

Draws up to 40% fewer amps, making our Turbo blowers up to four times more eɝcient than competitive blowers.

Marine ignition protected.

Voltage : 12 V.Dimension :  3" or 4 "Max Flow :  145 CFM (3"),  230 CFM (4").Wave Length :  7-1/2".