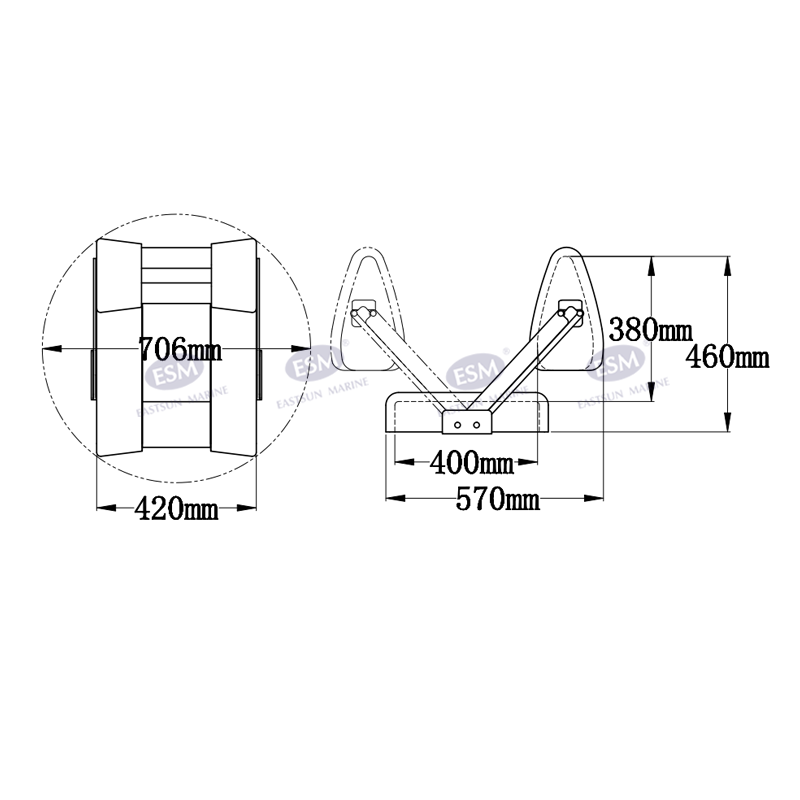 Two Way Flip Back Single Seat
T45 Two Way Flip Back Seat, White 9002LG with dark blue 5013DB Laces.
The back simply slides back or forth.
Use a single seat, a double seat or multi seats for a bench style application.
Heavy duty marine grade vinyl and high density foam.
Total height : 460 mm.
Total length : 570 mm.
Seat length : 400 mm
Seat and back width (including arms) : 420 mm.