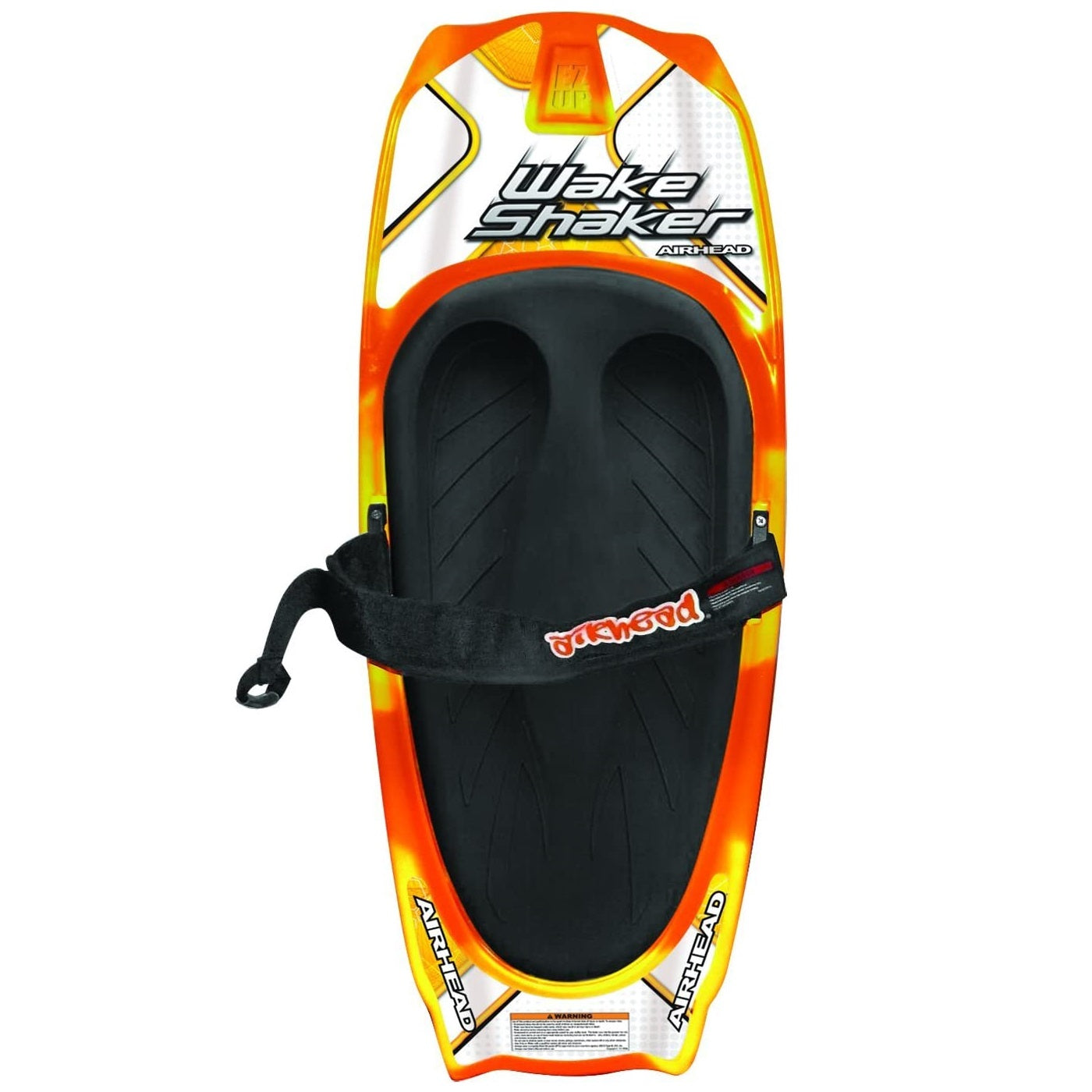 Wake Shaker
Shift your on-the-water fun in a new direction with the Airhead Wake Shaker Kneeboard. This boat towable board has all the fun of water skis, but boasts more control and ease throughout the ride.

If you've always wanted to learn how to kneeboard, Wake Shaker offers an innovative new design that makes it a breeze. The easy rail to rail transitions, plus the consistent arc though turns and effortless spins, work together for an outstanding ride. Wake Shaker is great for all riding levels and has massive rocker and beveled edges, which help you master sharp turns without getting hung up.

The unique bottom features reduce water tension for a light, responsive feel, and the deep knee wells provide ultimate comfort and control. The water kneeboard's integrated EZ UP hook provides effortless starts every time and easy access to the rope handle.

Features :

Compression Molded: A durable and lightweight construction that will last wave after wave.
Channeled bottom for smooth ride.
Deep knee pad for protection.
EZ-Up Hook: Provides effortless starts and easy access to rope handle.

Size :  49 inch. x 19 inch.