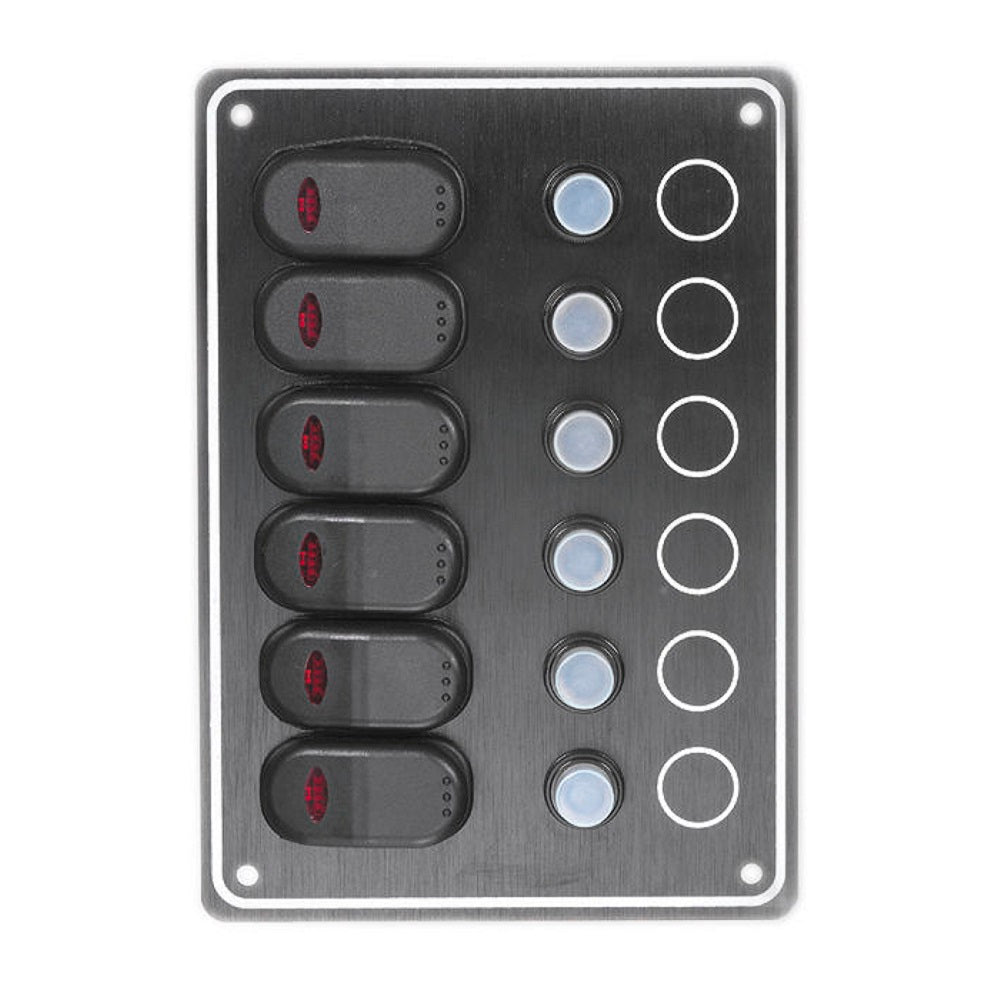 Waterproof Switch Panel 6 Gang
Waterproof Switch Panel.

Material : Aluminum plate.Voltage : 12 VDC.

Waterproof switch with LED indication x 6.

Cabled & Equipped with circuit breakers 5A x 1pc, 15A x 5pcs.

30 Preprinted labels included.

Size : 190.6mm x 133.5mm x 2.5mm.

For both vertical or horizontal mount.

IP65.

Blister pack.

24/CTN.