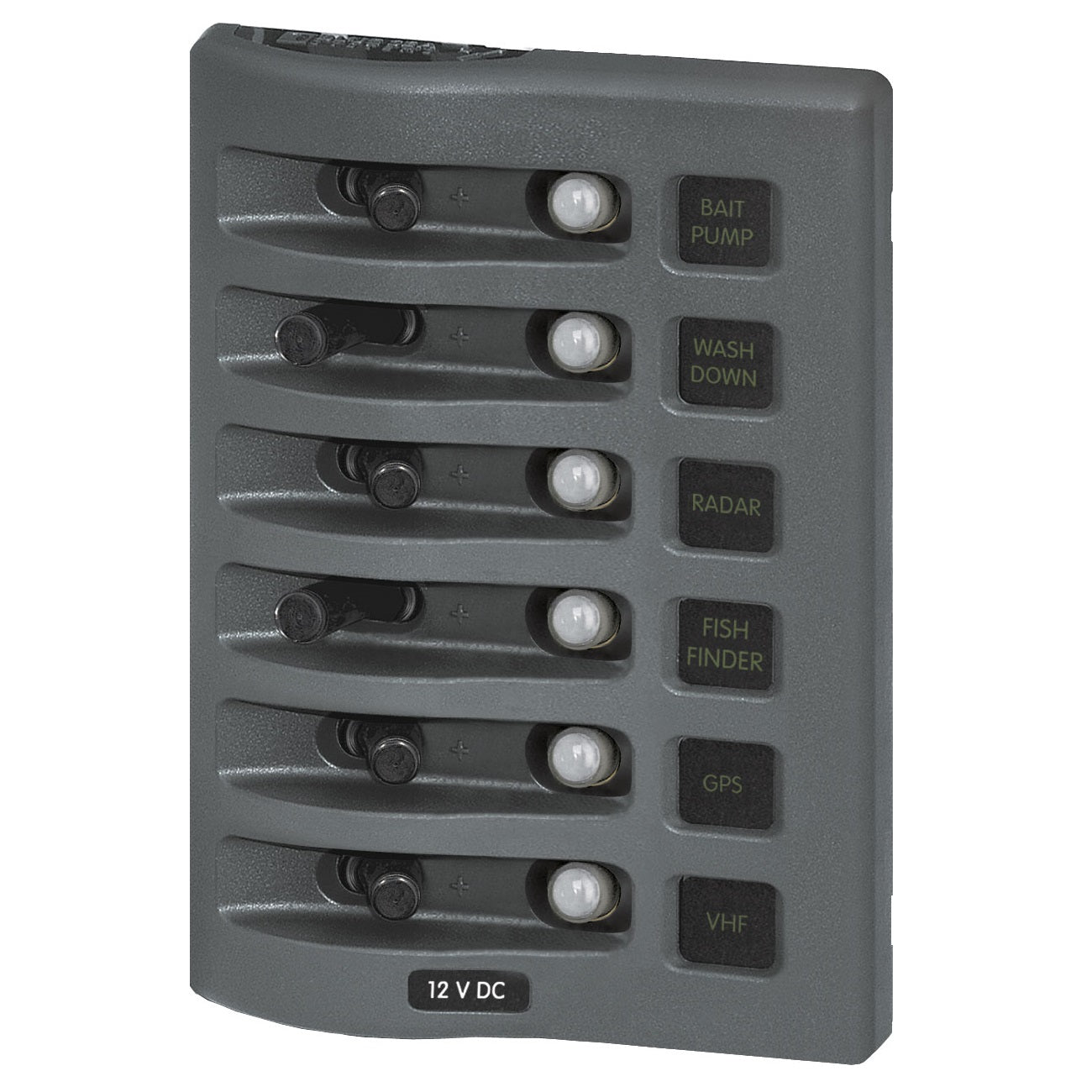 Weather Deck Waterproof Panel 6 Way
WeatherDeck® 12V DC / 24V DC Waterproof Circuit Breaker Panel - Gray 6 Positions.

Rated IP67-temporary immersion for 30 minutes

Designed for flybridge and open cockpit applications

Independent label backlighting allows switching and dimming.

Compatible with all Blue Sea Systems Digital Dimmers.

Each panel can be mounted in four different orientations.

Green LEDs aid low-light readability. All labels will be lit when the panel is powered, regardless of individual switch position.

Nominal Voltage : 12V DC / 24V DC.Circuit Protection : Circuit Breaker.Maximum Amperage : 15A @ 12V DC (per circuit) / 9A @ 24V DC (per circuit).Panel Cumulative Rating : 45A.Backlit Label :  Green LED.Material : Reinforced Polycarbonate.Height : 6.00in (152.4 mm).Width : 4.25in (107.95 mm).Depth: 3.50in (88.9 mm).Weight : 1.35lb (0.61 kg).