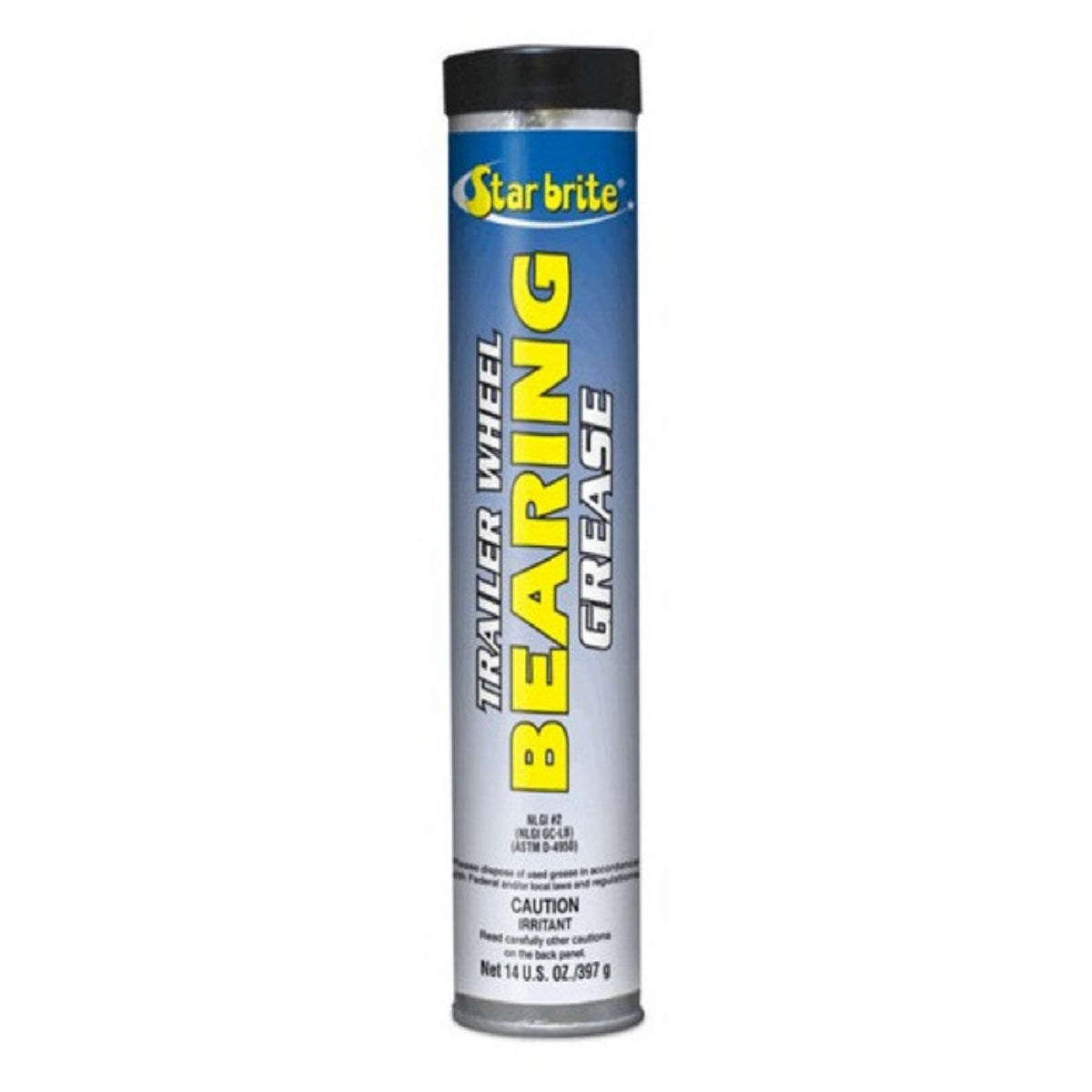 Wheel Bearing Grease 397gm
This grease is designed for the marine enviroment. For use on all mechanical components on your boat, engine and trailer.

 Recommended for trailer wheel bearings, hinges, anchor chain rollers etc.

 Special water-insoluble formula is highly resistant to wash-out.

 Superior rust and corrosion protection from salt water, salt air and atmospheric chemicals

Size : 14 oz / 397 gram.